As this year (finally) winds to a close I'd be remiss not to take a quick lap back through everything I've spewed onto this website over the last 12 months. When Twig asked me if I wanted to come back and contribute to NS last January I didn't quite know what to expect. I found my voice as a writer here, years ago, but then I left for a long time, slammed on my keyboard for other outlets, and let my connection to this community lapse. I wasn't sure I had anything worth saying on this site, if it would still feel as special as it did when I published my first pieces here.
Instead every time I sit down to pen an article for Newschoolers it feels like coming home. I love the skiers (and riders) on this site, and the community we've created. There's no one I'd rather write for. The engagement and discussion on this site keep me motivated to grow and examine my role as a skier, my role as a writer, and my role as a person in my community. Thank you all for giving me that.
Apparently, I wrote a lot last year. So here it all is. I've put it together for myself as much as I did for you all. I wanted an index of all the stuff I wrote about skiing in 2020.
And I also did this in an attempt to suss out my blind spots. What am I missing? What should I focus on in the new year? Writing is a muscle to develop, not a checkpoint to master.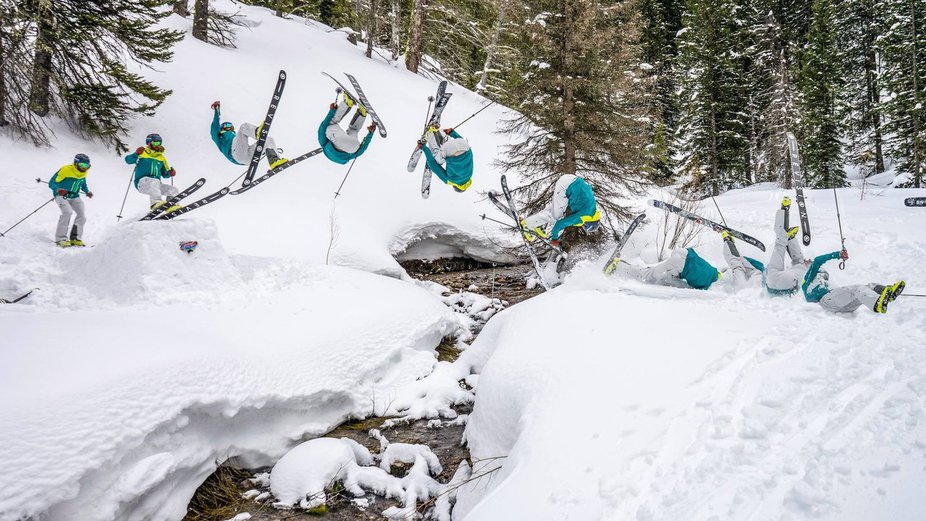 Backcountry Stuff
Occasionally my partner reminds me that NS is a park skiing website, and I write an awful lot about human-powered skiing on here. That's a fair point, but in the last few years we've seen so much growth on the backcountry side, and it's rare to find media that does a good job of talking about the gear and techniques that we need to make like our favorite pros and "take our park skiing to the backcountry." So I've done my best to start some conversations on that front. There's lots more backcountry content coming down the pike, whether you like it or not!
A Brief Newschooler's Guide to Backcountry Ski Gear - This one's pretty obvious
Backcountry Skiing Tips and Tricks - So is this one
You're Not the Hero - Trying to break down some of the attitudes that get us in trouble
So COVID Made You Into a Backcountry Skier (Part One) - Also obvious
So COVID Made You Into a Backcountry Skier (Part Two)- Ditto
How to ACTUALLY Save Weight in Your Backcountry Setup- So many people still think I'm joking. I'm not!
Four Turns - Breakin down the decision to back off a line
Are Beginners to Blame? - Not in the way you think they are!
Rants and Raves
But...I Just Want To Go Skiing! - DoN't bRing pOliTicS iNto sKiiNg
Consequences - Stop drilling holes in the wrong places
Touchy-Feely Stuff
There's probably a more technical name for this style of writing, but this is how I think of it. I feel feels and then I sit down and slam on the keyboard for an hour and make you read it.
Home Hill Magic
- Ski like you own the place
Making Progress - What's the point of getting better at skiing?
Internet Friends - AKA "Couches I Have Crashed On"
Wall Skis - My wall skis fell off the wall last week and scared the dog
What is a "Ski Bum"? - and is it worth trying to be one?
Last Run - Don't call it
Fleeting - All good things come to an end
Put Your Boots Back On - But if we're lucky they start back up again
Goals- What are you trying to do?
Aprons - I may have inhaled too many wax fumes
And the Bullwheel Turns - Sorry, more of this style coming in 2021
What I'll Miss the Most - I wrote this and then immediatly rode the lift with a crappy stranger
Hero Rock - Cartilage is overated
Ski Pow 'Till the Dog Poop Shows - The dog doesn't like it when I write about her like this
But First, Shovel the Driveway- My arms are sore
So thanks Newschoolers, for being the wild beast that you are. I can't wait to throw more words at you!