https://www.newschoolers.com/videos/watch/1001058/Introducing-Insta360-ONE-X2---The-Pocket-Camera-Crew
The Insta 360 One x2 is changing the definition of action sports camera. This lightweight camera has unparelled algorithms that make it the smartest camera on the market. You never have to worry about pointing your lens at the subject - you can just track it afterwards
Size
This camera fits into your pocket better than any other camera on the market. With a weight of 149g and a dimension of only 4.62 x 11.30 x 2.98 cm this camera is tiny. Comes in a nice synthetic carry case so you never have to worry about damaging it in your pocket.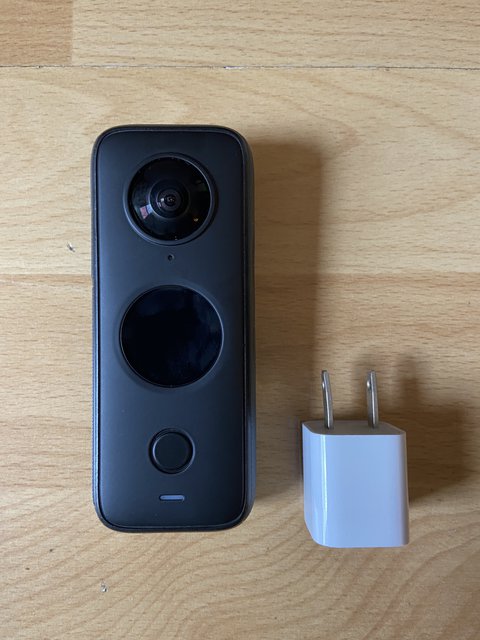 Features

Feature list is much too long so I thought I'd highlight what's best for shooting skiing:
-5.7k 360 capture
-Steady cam mode
-Flow state stabilization
-Invisible selfie stick (best on the market IMO)
-Waterproof
-Select subject tracking in post
-Very easy to use editing app
DOZENS of more specs can be found
here
:
Functionality / Mobile APP

One of the best parts about this camera is the mobile editing software. You no longer need a computer get your shots ready for posting. Inside the app you can do all the basic cuts and effects that any software allows and then some. Below is a clip i cut and saved on the chairlift going up after hitting a small rail line
https://www.newschoolers.com/videos/watch/1001060/temp-video-1613862933508-mov
You can literally wave the stick around in any direction or swing it back forth while recording and the shot will be usable. All you have to do is select a tracking point on your phone and it will re-export the video in a smooth and stable format that looks professionally framed.
Eco-system

The insta 360 x2 is not just a stand alone camera. Insta 360 has developed an eco system of products that help you capture the usual angles.
With pro line camera in the thousands of dollars
to the
wearable size cameras
insta360 has a product for every type of explorer.
All in All this camera is well worth the investment as the possibilities for capturing skiing is endless. You can also re-create many fun effects like the
matrix effect,
stop motion effect
, and
countless others
with the click of a button without using a computer.
Shoot us a message if you want a promo code!
Additional information:
Aperture: F2.0
35mm Equivalent Focal Length: 7.2mm
EV: ±4EV
ISO: Auto, 100-3200
WB: Auto, 2700K, 4000K, 5000K, 6500K, 7500K
Photo Resolution: 360: 6080x3040 (2:1)
Pano: 4320×1440 (3:1)
Video Resolution
360:
5.7K@30fps, 25fps, 24fps
4K@50fps, 30fps
3K@100fps
Wide Angle (Steady Cam Mode):
2560x1440@50fps, 30fps
1920x1080@50fps, 30fps
Photo Format
insp (can be exported via mobile app or desktop Studio),
RAW (dng, must be edited on desktop)
Photo Modes: Standard, HDR, Burst, Interval, Night Shot, PureShot, InstaPano
Video Modes: Standard, HDR, Timelapse, TimeShift, Bullet Time, Steady Cam
Exposure Modes: Photo Shoot, Auto, Manual (Shutter 1/8000s-120s, ISO 100-3200), Shutter Priority (1/8000s-1s), ISO Priority (100-3200), Isolated Exposure
Video Shoot: Auto, Manual (Shutter 1/8000s-1/30s, ISO 100-3200), Shutter Priority (1/8000s-1/30s), ISO Priority (100-3200), Isolated Exposure: Video Coding, H.264, H.265
Video Bitrate: 100Mbps, Gyroscope, 6-axis gyroscope
Audio: Wind Reduction,
Color Profiles: Vivid, Standard, LOG