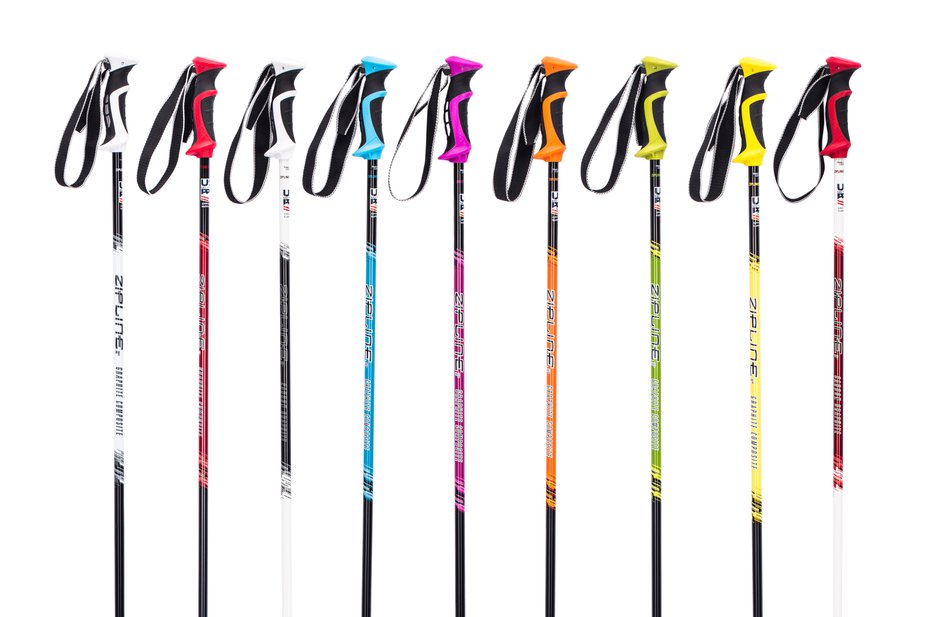 Manufacturer's Description:

GRAPHITE CARBON COMPOSITE TECHNOLOGY - Makes them super light & durable: Lightweight graphite-carbon technology replaces the outdated aluminum of most ski poles, resulting in a pole that reduces vibration with every pole plant, is lightweight, and durable to provide effortless swing weight.

"ZIP TOUCH" DUAL DENSITY GRIP - Improved non-slip grip for a better feel: Our signature "trigger finger" ZipGrip is built with thermoplastic (TPU) and contours to your hand, preventing your gloves from slipping.

ZIP STRAPS - Streamlined straps: Easily adjustable on the fly and for the perfect fit with no plastic buckles flying around!

CARBIDE ZIP TIP - Tough and sharp: With teeth, allows for precise pole plants and secured grip - in any condition!