We've reached the end of the month, one step closer to the new year! This week was short, sweet, and to the point, a double-edged sword when it comes to making a recap, but we had no problem nailing it down.
Taylor Lundquist helped kick the week off strong with the release of her short titled HUM. A feel-good slice out of Taylor Lundquist's lifestyle and ease of athleticism. "Hum" acts as a flashback to a '19-'20 season cut short, with dashes of skateboarding, events, stormy streets, and spring sunshine. A seriously outstanding personality, as vouched for in the comment section.
Ryan Stevenson and Peter Saviano put out March Madness on Tuesday. Another short piece, but an absolutely jam-packed one at that, kid is an absolute baller. I don't know if I've ever let out an audible "YOOOOO!" from watching someone I've never heard of.
860media saved us from the midweek hump with ;). A little longer than the previous aforementioned parts, coming in at 7 and 1/2 minutes. Stacked with a crew of homies, this thing was rife with banger clips.
----
I've always subscribed to the idea that most weathermen are hacks and their fancy smarty pants model are trash, so I've been looking for a supplemental snow report. @cydwhit has ended my search, with his dog poop snow gauge. The only time it's faulty is when someone else in the house decides to go rogue and clean up the yard.
This week finally got the long-awaited in-depth review for the Reckoner 102 from @Twig , and the word is good! I skied this ski a lot because I loved it, and it never really felt like the wrong choice. I'm glad to hear the Marksman and Catamaran's replacements are in fact a step in the right direction.
The holiday season is nearly upon us, so we've put together a gift guide for the skier in your life, whoever they may be. At the time that I'm writing that and planning on publishing, many of the deals mentioned in the Newschoolers Holiday gift guide are still available!
----
Picture Organic is doing a sweet giveaway this week in which you stand to win a full kit! Picture is giving out their Men's Stone Jacket and matching Object Pant OR Women's Haakon Jacket and Pant in Safran and Purple. A winner will be selected on December 2nd, so hurry up and get your name in the running!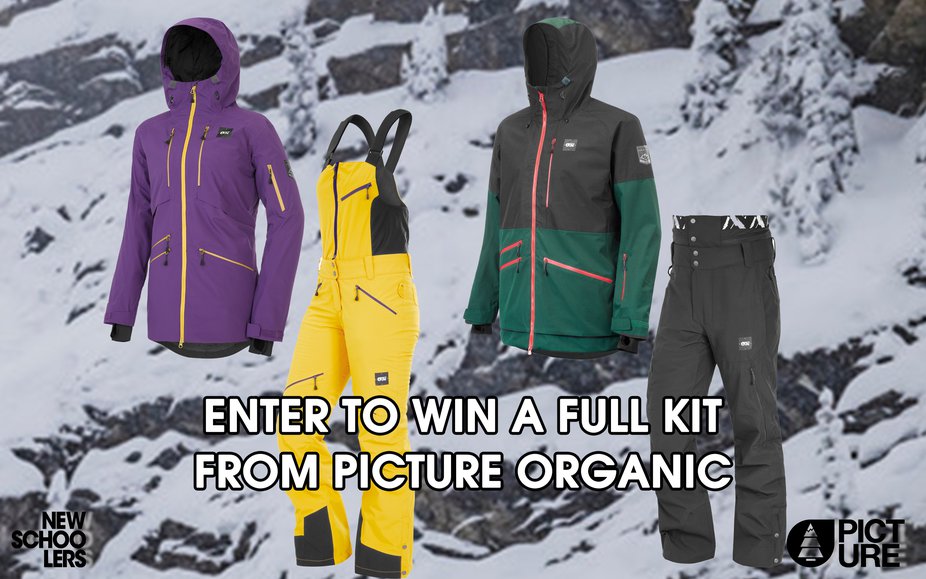 ----
Still working on dialing it in, so please give some feedback! Anything helps. Peace out guys, till next time!