An in-depth look at K2's all-new Reckoner 102 ski for 2023, with ski specs and full review discussing pow, park, durability, and more. This review was conducted on the 2021 Reckoner, which is identical except for graphic changes.
_
Ski: K2 Reckoner 102
Length skied: 177
Actual length (Tip-tail w/ straight tape): 177.2cm
Shape: 134 / 102 / 127 mm
Measured weight (each ski): 1802/1813g
Mount: -1cm
Binding: Tyrolia Attack2 16
Days skied: 25
Reviewer height/weight: 5'9, 135lbs
Review location(s): Saas-Fee, Zermatt
Conditions skied: Park, groomers, moderate pow.
_
Among one or two other important events, 2020 sees the replacement of the K2 Catamaran and Marksman with a three width Reckoner line. We're fans of all three, but while the 112 and 122 are very much soft snow oriented shapes, the Reckoner 102 is the return of the wider jib/park ski that has been missing from the K2 line in recent years. The Marksman was definitely a more soft snow oriented ski than the old Shreditor 102, and while the Poacher is fun, it really is too stiff and narrow side to fit that mid-fat jibber bracket. The Reckoner 102, however, definitely fills the gap left by the Shreditor 102.
_
Shape/Flex/Construction:
At 102mm underfoot, with 134mm tips and 127mm tails, the Reckoner 102 sits firmly in the mid-fat jib ski category. The dimensions are somewhat par for the course, as is the 18.5(ish) meter turn radius. The ski has an average amount of camber underfoot and moderate tip/tail rocker height, though the rocker lines are deeper than many in this category. In all, it's a fairly middle of the road ski shape-wise that is really quite similar to a wider Poacher.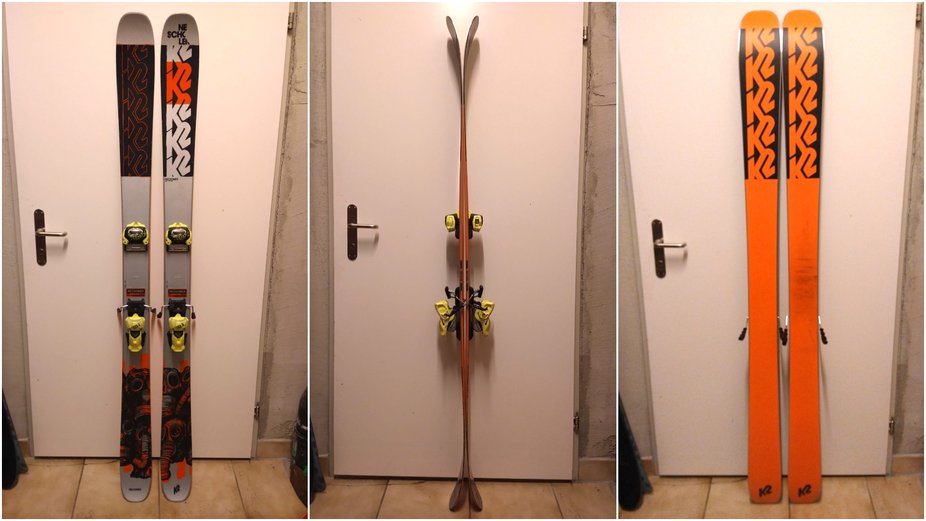 New door!
The flex is on the softer side of medium. I'd say it sits a bit softer than skis like the Prodigy 3.0 and original Armada ARV 106 but is noticeably stiffer than the Blend or J Skis Vacation. It's also fairly damp in my opinion, as are almost all K2 skis I've ever tried. The construction, however, is much lighter than past K2 skis. They still have chunky edges, 2.5x2.2 by my measure, and thick bases but they're 200g lighter per ski than the Shreditor 102 was, and they're lighter than the narrower K2 Poacher in the same size too.
_
On Snow:
While I spent a lot of time on these skis, the vast majority of it was park skiing. That said, I got two days of boot deep snow and I really liked the Reckoner 102 that amount of snow. At 102mm they are wide enough for me on most days. In fact, until snow gets over a foot-ish of fresh, I prefer a ski around 100mm, because they are perfect for popping shifties and quick butters. The Reckoner doesn't have the most taper but they are light, with deep rocker lines and a softish flex so they go sideways very happily in mid-depth snow. The rocker profile means they float nicely, and it slices through, rather than pushing snow when skiing fast. There are plenty of skis with more rocker splay in this category (Vishnu Wide, Magnus 102, Wildcat 101, Prodigy 3.0 etc) but the Reckoner 102 keeps up with them nicely in pow thanks to some clever shaping.
The slicing attributes carry over to choppy snow too, though when the chop gets heavy or harder, the Reckoner does lack the power to deal with it as effectively as some. At higher speeds, they get a bit flappy too, though the dampness helps minimize the negative effects of that somewhat.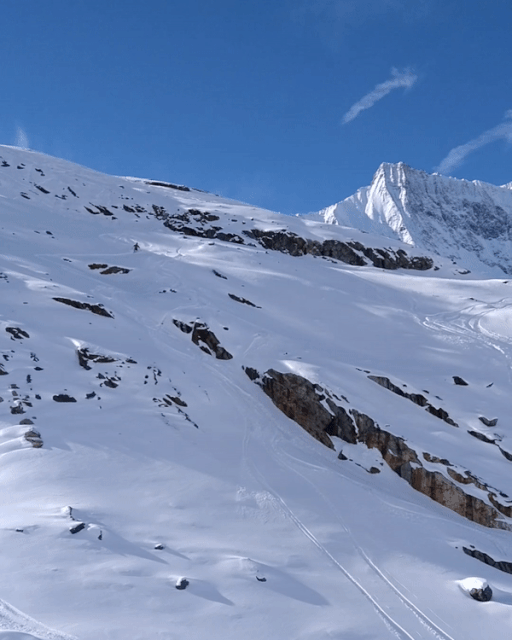 The same is true on groomers. They have a nice shape and they're pretty damp, so they hold an edge well to a point. They definitely have 'K2 DNA' in both the turn radius and 'on-snow feel'. But ultimately they do have a bit of a speed limit because they are fairly and I definitely wouldn't call them an exceptional carver. I feel much more comfortable laying skis like the Prodigy 3.0 and Revolt 104 on edge than these. They have a more 'performance' feel in the turn, where the Reckoner really does just want to surf and play around. They're decent all-mountain skis but are definitely more suited to playing around than gunning it. I'd put them more in the bracket of primarily jib skis like the Blend, Vishnu Wide, Magnus 102 etc, than true all-mountain skis.
_
Park/Jibbing:
I think of the Reckoner 102 as more or less a wide park ski like those mentioned above. That's what the shape looks like, and that's how they ski. For this, however, I'd argue they are possibly my favorite ski at the moment. I also really liked the Vishnu Wide, but it was a bit long for me, while I find the Blend and J Skis Vacation too soft for my personal taste. Given the range of sizes, I find the Reckoner 102 the most compelling option in this bracket. @patagonialuke nailed it in the forums, so I've stolen his words because they perfectly capture what I feel about these skis:
"I absolutely loved the Reckoner 102. It's definitely softer than most skis I end up spending time on, but for lack of a better word, the flex pattern just feels "right." It bends easily at the ends but it does so in such a predictable manner that I found myself skiing it way harder than I would've guessed. The flex, shape, rocker profile, and general construction just all feel like they work really well together (which, I guess, is how a good ski should be)."
For me, that feeling translates as follows:
1) They are far better on jumps/drops than they have any right to be. The profile and flex seem perfectly balanced such that you can easily flex them when you want to, but they do give still give a pretty solid landing platform. I hit some of the bigger jumps I've hit in recent years on these and was very pleasantly surprised. Are they a comp/jump ski? No. But they will handle all but the biggest jumps and the iciest landings as long as you land decently. I far prefer them over the Blend, Wide, Magnus, Vacation etc.
2) They are also one of the most fun and flowy skis I've tried. For years, I've thought that the Armada EDollo is the best wider park ski in terms of versatility because it both handles jumps well, and is great fun for buttering around, but for me the Reckoner 102 finally has them beat. They add a looseness which the EDollo lacks somewhat thanks to the full camber tail, without sacrificing much elsewhere.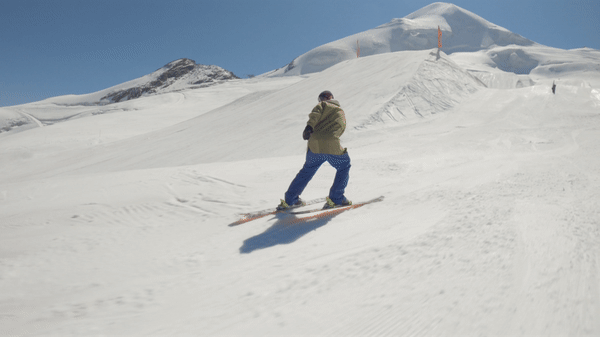 I mostly ski rails and I'm a big fan of the Reckoner 102 for that. 102 underfoot is just about perfect for me in terms of a bit of stability, but also still narrow enough to do more technical stuff if I feel so inclined (which is rarely). The smooth flex is nice and predictable for buttering on and off of rails and the profile lends itself to easy pressing too. They have minimal taper, which is nice for 5050s.
I see these skis as some kind of lovechild of the Line Blend and K2 Poacher. They sit almost exactly in the middle of these two skis and the combo is something pretty special for playful usage. The one negative I would note is that K2 calls these a poppy ski in all their descriptions but I would say they are far from it. The Vishnu Wide, Magnus 102, etc have far more energy.
_
Durability:
Impressive. I say this in every review but it's almost impossible to accurately gauge durability. That said, I have 25 days on these, and all but two involved several hours of rail laps. I detuned them before use but they have no edge cracks, minimal topsheet damage, and no sign of delams despite all the buttering I do. The negative only thing I'd note is that they have softened off a decent amount over the testing period.
_
Comparisons:
vs Line Blend:
The Line Blend is a super popular ski, but for me, it's just too soft. The Reckoner 102 has a very similar platform and intended use, but it's beefed up in terms of more solid flex and feel. You could arguably call the Reckoner a "Blend Plus". The biggest difference between the two is in the flex pattern. The Blend is quite soft throughout, but it's ridiculously soft in the tip/tail and there's a noticeable hinge point. The Reckoner 102 has a smooth flex profile, so it softens gradually as you move towards the extremes, with no obvious hinge. The Blend is better for those who want the softest ski for buttering etc, but for me at least the Reckoner has it beat in almost all other regards.
vs Vishnu Wide/Magnus 102
Both of these skis are more rockered and more snappy/poppy than the Reckoner 102. The Reckoner has them both beat on landings despite being softer, but the enormous rocker splay of the other two makes nollies and butters more impressive/easy. Again, I'd say the Reckoner wins on versatility but for more rail, surfy use, then either of these could be more usable.
vs Völkl Revolt 104
Weirdly, despite everything I've said in this review, perhaps the closest ski to the Reckoner 102 is the Revolt 104. They have fairly similar flexes (the Revolt is a little stiffer), weights, and mounting points. Both are on the damper end of the spectrum too. The big difference here is the shapes. The Revolt, despite its forward mounting point is far more directional. It blows the Reckoner away in chop and deeper snow while remaining surfy and fun. It's also fairly stable on jumps and landings, just like the Reckoner. However, the Reckoner feels far more comfortable skiing switch due to a more symmetrical shape and has less swingweight despite similar actual weights. I'd also give the Reckoner the edge in my impression of durability. I really like both skis, but despite so many similarities, I'd call the Reckoner a wide park ski, and the Revolt 104 an all-mountain ski.
_
Conclusion:
Simply put, I loved the Reckoner 102. I generally like my skis a touch poppier than these but I skied this ski a lot because I loved it, and it never really felt like the wrong choice. Even when the Saas-Fee summer park was icy, it felt relatively ok, which is more than can be said for almost any other ski this soft. When I was surprised to get some pow in Zermatt, it held up well too.
It is a fairly soft ski, but it's a softness that fits with the other attributes of the ski, particularly the dampening which stops it from getting too flappy. It's also a fairly light ski, but it doesn't ski like one, and I mean that in the best possible way. I'm currently wishing I had a pair with edges for early season fun, but then, I am playing catchup on other reviews, so maybe I wouldn't have time to ski them. There hasn't been a day so far when I wouldn't have happily taken the Reckoner 102 out though, and that says a lot. These are my park ski of choice right now, so you'll be seeing them on our editors' picks list, dropping soon.
_
To see our reviews before anyone else, download the Newschoolers App: iPhone - Android
Next up on The Roofbox - Volkl Revolt 104 or Armada Whitewalker (see how much it snows)