Jesper Tjader, the Swedish sendgod, has donesome of the most ridiculous shit in and out of competitions, From his massive dub back channel gap at Nine Knights 7 years ago, the loop rail in Supervention II, his video game-esque Unrailistic videos and the last 2 X Games Knuckle Huck events, Jesper has put his body on the line to get some incredible shots over the years.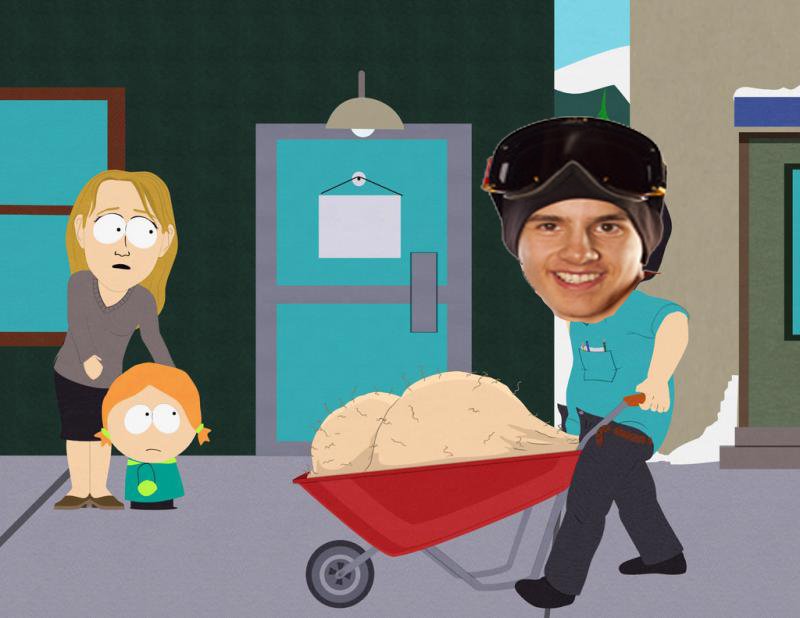 Jesper Tjader: Biggest Balls on the Mountain
Over the years, many have hated him for having too short of skis, doing big spins/flips with no style, while others claim he has straight up "ruined skiing". Fast forward to 2021 Winter X Games in Aspen and the tables have turned. After Dollo sat out of Slopestyle because he wasn't pleased with the judging of Big Air, it seemed as if the judges wanted to make it up to Henrik after his pouting session by awarding him a gold medal. You folks erupted in the forums and comment sections saying the judging was bullshit and @The.Fish went as far to say, "why do they invite the poor fella every year if they just spit in his face?"
@a_pla5tic_bag & @r00kie both agreed before it was over that Jesper was locked in to win.
Jesper went absolutely bananas on Sunday night, throwing down dubs (sw dub back, dub underflip 9 to the bottom), wild variations (1 to sw back full, 1 to sw front, 3 to cork 10) while only falling on his first run doing his huge dub underflip 9. We all know what followed: Jesper was ushered in front of the backdrop, as if even the on-hill producers thought he won, only to have Henrik be given the medal which he promptly went over to Jesper to say a few words in private. Jesper looked gutted from the result and it makes sense if you watched the event unfold.
https://www.newschoolers.com/videos/watch/991876/Wendy-s-Ski-Knuckle-Huck-2021--trick-comparison--Jesper-Tj--der-vs-Henrik-Harlaut----All-runs
One of you felt passionate enough to make a comparison video between Dollo and Jesper, so here it is.
The X Games gold has always eluded Jesper in slopestyle, big air, hell, in every slopestyle ever it seems to elude him. His blender takeoffs, flips on to and off of rails, and other creative combos he pulls out are seemingly never rewarded by the judges. While his style and tricks may seem gimmicky or "RedBull AF" to some, it's obvious he's insanely talented and creative too. Go through his Youtube channel sometime and I guarantee your jaw will drop more than a few times.
Sure, the short skis irk a lot of people...i.e. Andri Spaghetti using the same size skis I used when I was 13 caused quite the ruckus after slope. Will this blatant diss to Jesper be the turning point where we will finally start to appreciate his creative skiing?