As the snow starts to fly across North America and lifts start spinning at select resorts, we've rounded out some of our top gear picks at PRFO Sports to get you kitted out from head to toe. Whether you spend all your time in the park or are looking for jibby options you can trust in all conditions, we've got you covered. PRFO Sports was founded in Quebec in 1989 and has been serving outdoor enthusiasts in pursuit of constant adventure ever since. With a storefront in St-Sauveur-des-Monts, and online 24/7/365, PRFO offers a price-match guarantee to all other online Canadian Retailers to ensure you get hooked up for less.
_
Armada ARV 106 - Shop Now

The Armada ARV 106 is the perfect ski for the rider who's looking to take their park skills to jib all over the mountain. Stiffer than the original, the ski is designed to charge, jib, and slay whatever the mountain throws at you.
"The 2021 Armada ARV 106 is definitely a more demanding ski to ski than the older versions but unquestionably performs better on trails, in mixed conditions, and in powder. That's in part thanks to the edgeless, smear tech tip/tail and also a slightly more freeride oriented shape (more pinned tips/tails). The stiffer flex does make playing around, buttering, and jibbing a lot more work than the previous model, which isn't a great thing for my style of skiing, but these skis charge. They perform WAY better in crud and mixed snow. I also skied them on the deepest day of my life (they happened to be what I had with me) and they crushed it. The edges and construction make them a realistic fat park ski option durability wise, but expect a stiffer ski than almost any other in this bracket. - @Twig
Click here to read our full review of the 2021 Armada ARV 106 | The Roofbox Reviews
_
Armada BDog - Shop Now

If you're looking to emulate Phil Casabon's style and level up your jibs in the park and in the streets, look no further than the Armada BDog.
"The Armada BDog was created for the park and the streets. Made for pressing and popping, let's start off by emphasizing the skis' ability to do nose and tail butters. As we all know, Phil Casabon is one of the best butter skiers in the game, and Armada designed this ski for him to take things to the next level. They work at low speed and they hold up at high speed, very impressive." - @Twig
Click here to read our full review of the 2021 Armada BDog | The Roofbox Reviews
_
Line Pandora Series- Shop Now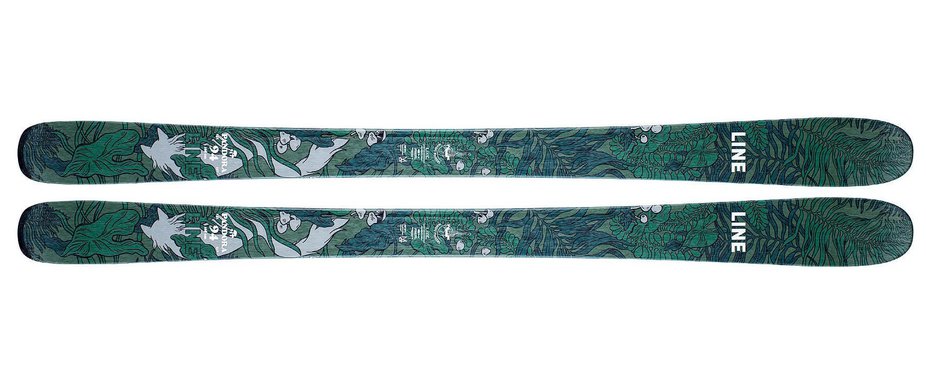 Line's Pandora series has been found on the feet of female shredders forever now, and the latest lineup is the most compelling yet. Developed by Hadley Hammer these things are designed for ripping. The nimble 94 and the versatile 104 are our favorites, but the whole series crushes.
_
Line Skis Vision 98- Shop Now

Line's Vision series are lightweight skis meant for touring, that also crush it in the resort. The 108 and 118s are among our favorite skis, and their little brother the Vision 98, is no slouch either. Quick edge to edge, poppy, and of course, ridiculously light, it is a great option for low-tide touring when you don't need or want a 105+mm ski.
_
K2 Skis Sight - Shop Now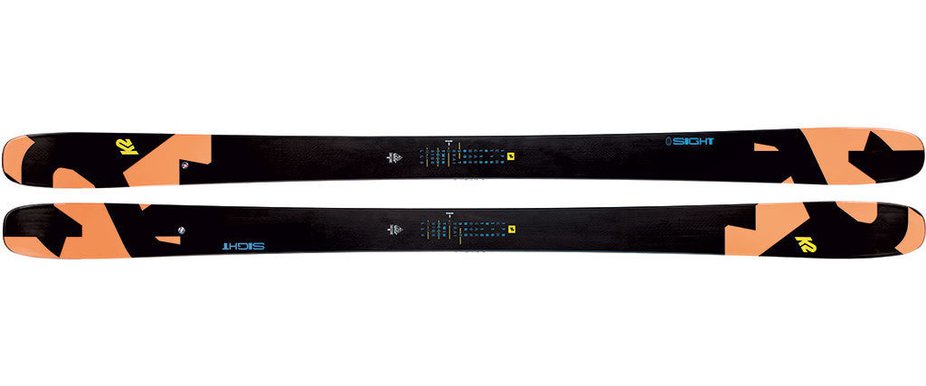 The K2 Sight may be priced like an entry-level ski but they certainly don't ski like one. A solid flex and a narrow waist make them the pipe ski of choice for K2's athletes and that says a lot about how they ski. You can really lay into turns on these and the narrow waist means they are quick edge to edge. They'll keep you stable when you take it to the Gucci plateau and offer some serious afterbang for your buck.
_
K2 Skis Reckoner 102 - Shop Now

New for 2021, the Reckoner Series is playful, stable, and durable. They're not looking to blast through crud all day, but when challenged in a choppy runout they won't let you down. The K2 Reckoner is the jib ski for someone looking to split their time 70% park, and 30% all-mountain
"These skis are stupid fun and really versatile. Imagine the lovechild of the Shreditor 102 and the Poacher and you're pretty much there. The shape of the ski (barring the wider waist) is very similar to the Poacher and on edge, they ski similarly. The flex is much softer than the Poacher but still stable enough to ski jumps well. There's enough rocker to float but still close to a full sidecut. I've been skiing them all summer so far and I love them for slushy conditions. For a K2 ski, they are fairly light, seem durable so far, and do it all in the park comfortably. On ice, they're a bit big and floppy but otherwise, these are looking like they might be one of my all-time favorites. I could see these becoming a classic." - @Twig
_
Full Tilt Boots Ascendant Sammy C - Shop Now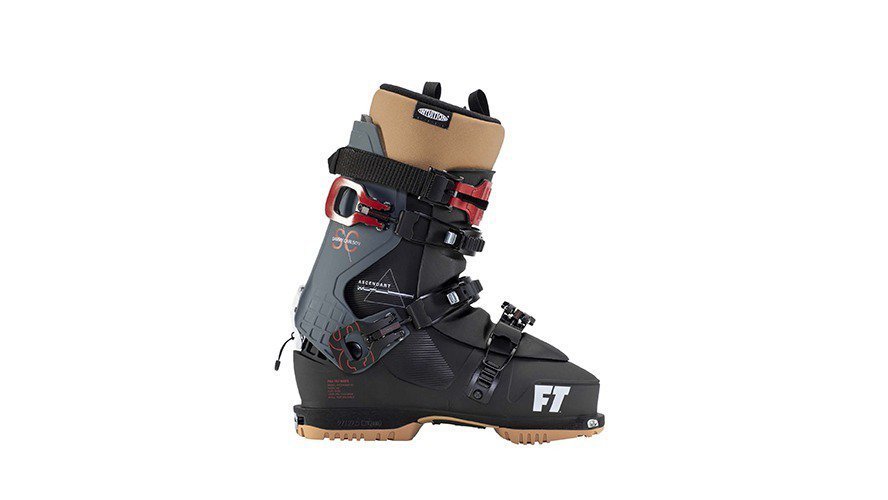 If you're looking for a versatile boot to let you slay the sidecountry going both up and downhill, look no further than the Full Tilt Ascendant Sammy C pro model. Tech fittings and a typical boot shape make the Ascendant Sammy C compatible with both pin bindings and alpine bindings. Take your stunts to the backcountry this year with the latest from Full Tilt.
_
Full Tilt Boots Tom Wallisch Pro - Shop Now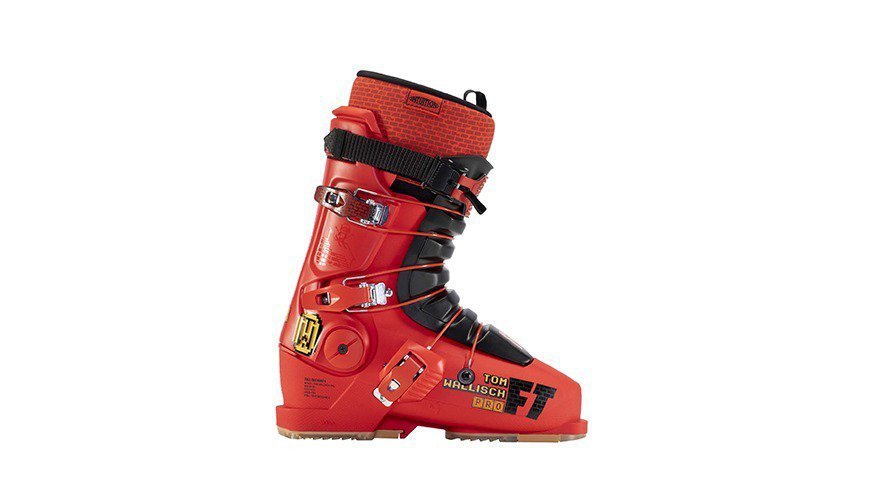 The Soul Shell and Intuition Pro Wrap Liner make the Tom Wallisch Pro a timeless classic. With 99mm last and additional space in the Toe Box, this boot is ready to go straight out of the box. The Full Tilt Tom Wallisch Pro is a decade deep and not holding back– look no further than the boot the pretzel man himself has trusted for years.
_
Dakine Fall Line Roller Bag - Shop Now

Whether it's a weekend trip into the mountains or a week-long adventure via plane, the Dakine Fall Line Roller Bag has you covered. The padded bag holds two pairs of skis, poles, and also features a removable boot bag. Rollers help you transport this bag with ease, and the padded construction will ensure that your travels won't be what dents your skis.
_
Smith Maze Mips - Shop Now
For years, the Smith Maze helmet has been one of the most simple, yet safe and stylish helmets out there. It's sleek design also includes the latest in MIPS safety technology. Nine fixed air vents with AirEvac tech will keep air flowing and your goggles fog-free.
Smith Skyline XL Goggle - Shop Now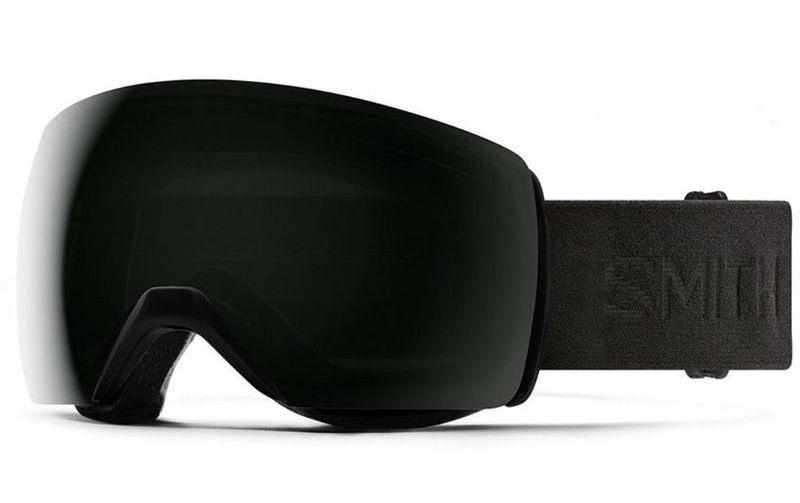 The Smith Skyline XL Goggles include the widest field of vision for Smith's lineup of optics. Paired with ChromaPop lens technology, the Skyline XL blends seamlessly with the Smith Maze helmet and will keep you– and details on the hill– amplified.
_
Questions? The gear specialists at PRFO Sports are available via chat, email, phone to help you choose your gear.