Mr. Bishop is the fucking man. This website wouldn't be anything without this fully devoted monster of a man. He keeps us updated on competitions, what's going on in the ski industry world, everything we look and search for ski related he provides. He reeks of positivity and in his own way has progressed this amazing sport we love so much.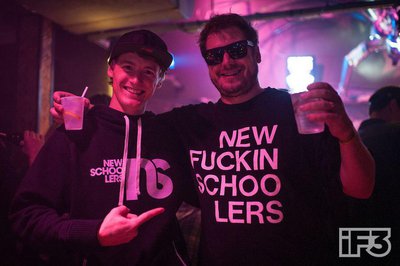 He is the ultimate neutralizer in any discussion he cares to voice his opinion on. He never under-minds, speaks negatively, or talks down to anyone. The voice of reason is what he's known for (to me anyway). I have messaged him countless times asking for advise and his thoughts on skis, gear, and many more ski related subjects. He ALWAYS answers quickly and kindly. He is one of the most modest and knowledgeable people I have spoken with on any subject on this sport we love so much.
So here's to you Mr. Bishop for always being the voice of reason, for being the truly genuine person you are, a bonafide badass, and for keeping all of us ski bums in the loop of every aspect of skiing we desire to learn and know about! If you have a personal experience or story with this titan ski bum share it.
CHEERS MR. BISHOP!
**This thread was edited on Jan 6th 2015 at 11:54:52am