Spyder has been making high end ski outerwear for decades now. Check out the new goods from their Freeski line.
The Sanction Jacket review: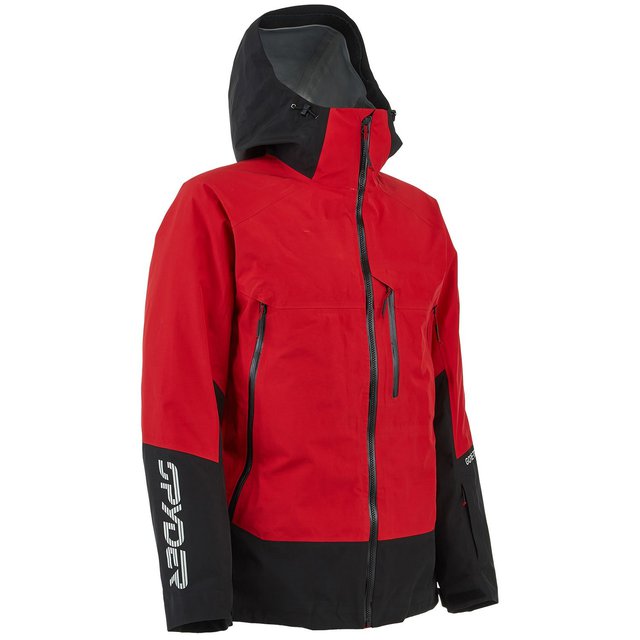 The Sanction Jacket

It's hard to find a gore-tex jacket these days that isn't paper thin. When Spyder dropped The Sanction Jacket I thought this one might be different. As soon as it arrived I was pretty hyped to run in through the wringer as it did come across as having that thicker more rugged material.
Materials:
Compare to the Quiksilver 3l this is much thicker but not quite as thick as old school tnf GTX. Granted it is thicker than the new TNF Futurelight. The Sanction Jacket comes with full 3L Gore-tex material with fully tapered seams for maximum waterproofing and breathability. If you live somewhere that has fluctuating temps in the winter or your ski resort has tons of vert with variable conditions this jacket is top notch. It holds it down on murky fog days where the snow can get wet but also cuts the wind when you're high up in alpine terrain and the cold tries to get in.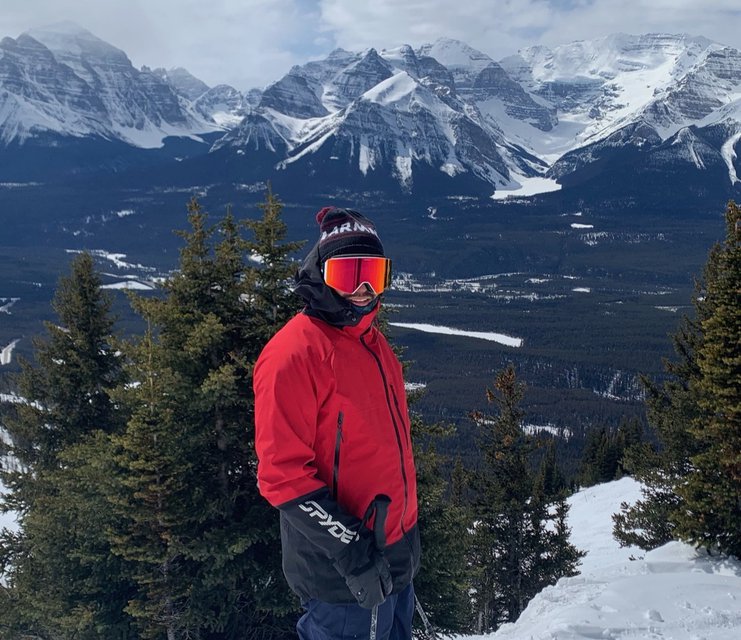 Look & Fit:

I went with the fire red and I must say the colours really pop in real life. Really into the primary blocs patterns and simple design they went with this year. It doesn't fit baggy but definitly on the looser side than "standard". You can tell this jacket is for the freestyle crowd but not quite the B-dog Crowd. There is also a slight dip in the length of the jacket in the back which adds a bit of uniqueness but don't worry it's not so much that it flaps around. I also like where the hood sits when riding as it doesn't fold into itself like other high end jackets. It also synchs quite nicely when it's storming out without loosing any field of vision and you can also pull the hood over your helmet.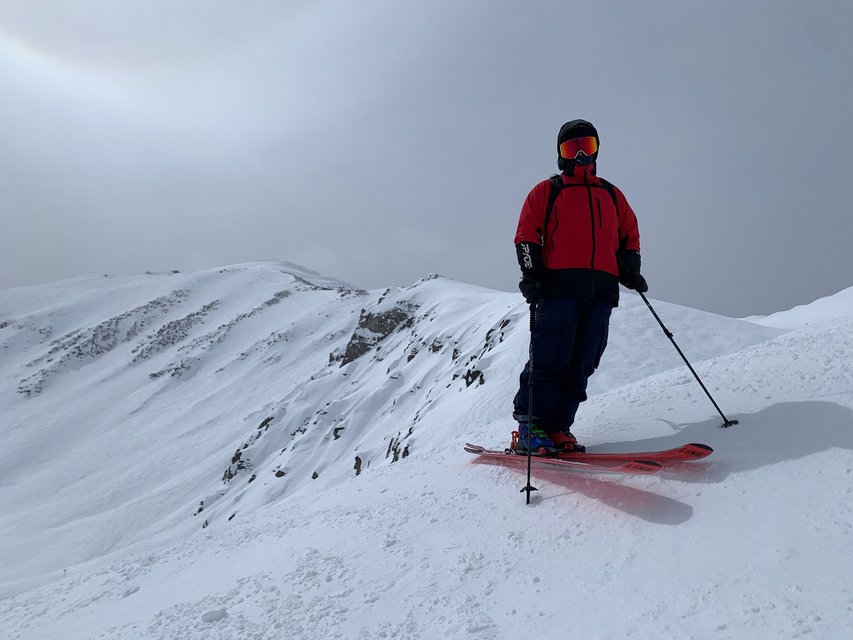 Pockets:

Some very interesting pockets on this jacket. Mainly the two giant ones stretching down the front side. I was originally turned off by it but it really came in handy when I wanted to bring a couple extra items up on the hill. Because they fit quite long on the front side It just feels like normal lower jacket pockets but come with more storage if need be. I was able to bring snacks, goggle lens, and beers in the spring time with no extra bulk. Like most tech jackets this came with air vents along the inside of the arm which is a must for warmer spring days.
All in all this jacket performed above my expectation. It kept me dry all season through some pretty dicey conditions. It is however just a shell so if you're skiing on really cold days best to put a mid layer on. GTX lasted well through the season and this will likely be my go to jacket on ski trips as it also packs very light.
Here are some picture and more tech specs:
-POLYESTER PLAIN WEAVE 3L WITH GORE-TEX LAMINATE AND DWR WITH RECYCLED SOLUTION DYED BACKER
-FIXED HELMET COMPATIBLE HOOD WITH ADJUSTABLE OPENING
-STORAGE MANAGEMENT SYSTEM WITHIN LARGE DUMP POCKETS
-FULLY SEAM TAPEDYKK® AQUAGUARD® CENTER FRONT,HAND,AND DATA CARD POCKET ZIPPER
-UNDERARM VENTILATION SYSTEM WITH YKK® AQUAGUARD® ZIPPERS
-REMOVABLE POWDER SKIRT WITH SNAPS,GRIPPER ELASTIC AND STRETCH PANE
-INTERNAL ZIPPERED POCKET AND MESH GOGGLE POCKET