Dakine
has been a leader is so many product categories it's hard to say what they do best. They have always listened to their athletes and helped them produce products that make sense for skiers. Check out 3 skier pro model gloves we reviewed this year.
-
TEAM PHOENIX GORE TEX GLOVE Aka Sammy Carlson Signature Mitts.
-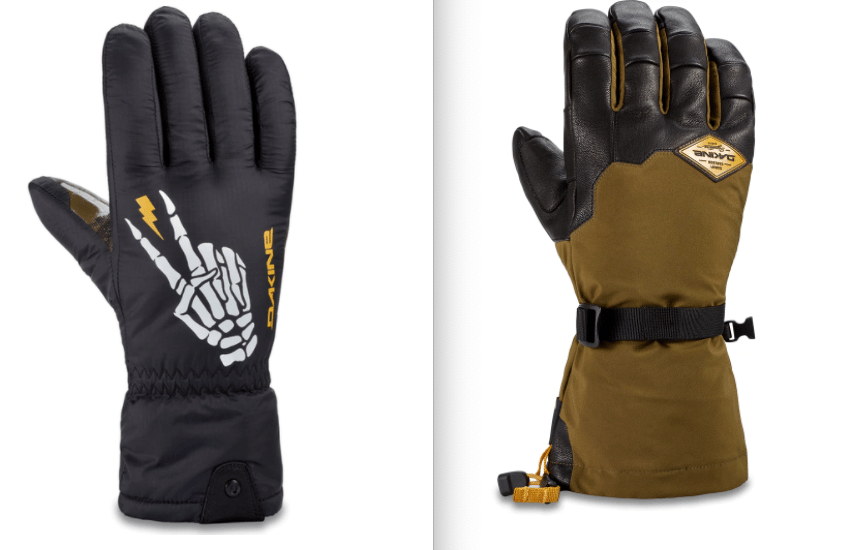 The signature SC mitt is designed for the skier who maxes out days all season long and needs a glove who can keep up. Equipped with top of the line GTX technology to keep you dry no matter what the snow condition. This particular glove comes with a second completely independent liner glove that can be interchanged at any time.
We loved the versatility of these gloves because you can directly regulate how much layering you want. The inside glove comes out to form it's own spring layer with it's own style. Alternatively if you're working with wet snow you can use just the outside GTX layer. On cold day you match them together and it makes the perfect glove. These are a great all-around glove for typical skiing but also for those who are active with their hands weather it's to moving snow, driving a sled (or repairing it), touring - you name it.
Pros:

-Unparalleled versatility with the 2 in 1 technology.
-Great waterproofing + breathability
-Very well built with added stitching where it counts
-Great Warranty
Cons

-Slightly bulky
-A little expensive
TEAM BRONCO GORE TEX GLOVE AKA Karl Fostvedt's signature Glove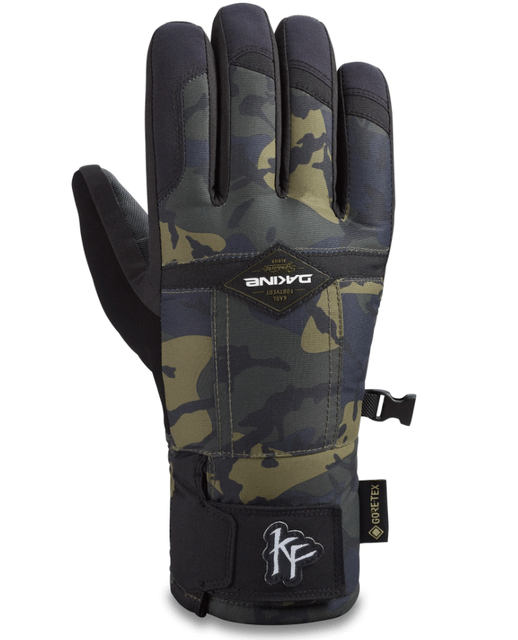 Karl Fostvedt's signature model is for the skier who gets after it and wants all performance with no filler. These gloves also come equipped with Gore-tex technology keeping you dry all day long. These gloves are a warmer version of the OG "pipe glove" from back in the day. The fit is extremely slick and allows for lots of dexterity movements. You can even use them to text your friend where you are.
These work great in warmer temps where the snow and forecast can be quite variable and sometimes wet. They lasted a full season without any signs of falling apart. If you want a nice tactile glove that breathes well and keeps you dry this is the glove for you.
Pros:

-Very low profile glove with no bulk
-Gtx waterproofing that still breathes very well.
-Phone friendly digits
-Perfect price point
Cons:

-Lacks a little warmth on colder days
TEAM VOYAGER MITT AKA Chris Benchetler's Signature Mitt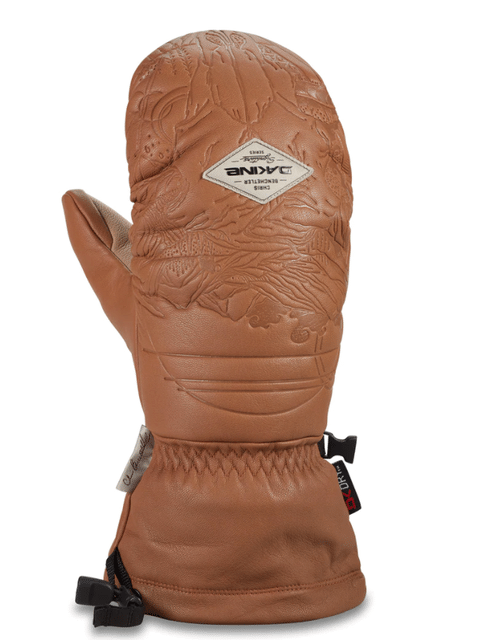 The Chris Benchetler pro model is just as much a piece of art than it is a winter mitt. Made from 100% goat leather these gloves, are next level comfortable. Coated with fleece material on the inside these gloves offer a really cozy fit. The size medium fit a bit long for my fingers but wasn't bothered at all by it.
These gloves perform best in colder temps - somewhat of a Powder glove that fits neatly over or under your jacket sleeve. I would do everything you can to not let snow fall inside because the fleece definitly absorbs the water more than I'd like.
Pros:

-Aesthetically good looking mitt
-Extremely cozy on the inside.
-Very warm mitt
-Larger cuff to allow for over jacket wearing
Cons:

-The inside fleece is not as fun if it gets wet
-They look so good I only wear them on certain days.