FUBUKI is a new boot manufacturer that is taking the ski industry by storm. I am sure you've seen a couple Pros rocking these after skiing or sledding. Find out more here!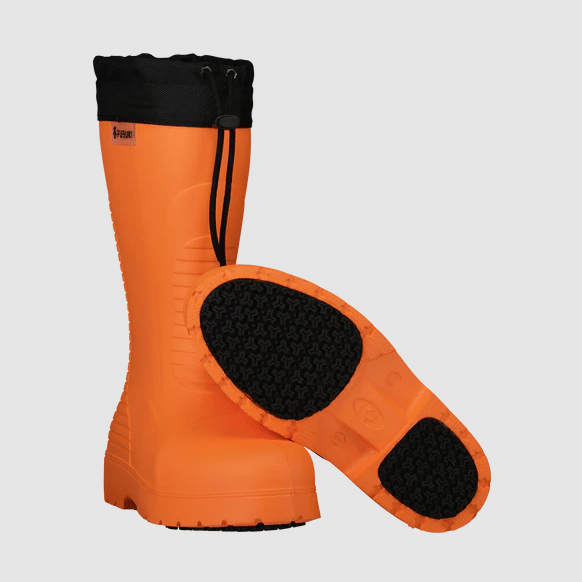 Community Review


Winter boot designs have been fairly muted over the past few years and with probable reason. Swedish brand FUBUKI which means Snowstorm in Japanese stands to change that with it's revolutionary Niseko 2.0 Boots. Putting comfort at the pillar of its design they come really close to what "walking on clouds" must feel like. Each pair weighs only a couple ounces which allows for effortless walking and the cushioned midsole combined with shock absorbing heel make for very little impact. These boots are 100% waterproof, 100% windproof and 100% going to catch people's attention. We tested the Niseko 2.0 out on a 2 day ice fishing trip and never once got cold. Whether you want to stay warm and turn heads during your après ski or go for a walk in deep snow these boots will fit the ticket! They come in a variety of funky colours as well as muted colours to match your style.



We found the design to be extremely simple and effective. The material they use is extremely durable and easy to keep clean - just hose em down or go for a walk in the snow. They all come with added grip to the soul so you won't slip on ice. We tested these at varying sizes and found that even though it fits a little large they can still be worn comfortably without getting blisters. We found the
sizing chart
to be helpful in selecting proper sizing. I am a US Size 9 shoe - went with the size 42 and it fit perfectly. I was also able to try the 43 & 44 and although roomier still felt like they fit and could absolutely still use them.
Pros
-Extremely warm
-Exceptionally light
-Exceptionally stylish
-Very durable
-Excellent grip on ice
Cons
-A bit big for Airport Travel
-Can't wear them in the summer
Check them out at - www.fubukiboots.com
Or on Instagram at @fubukiboots