We exist to make life look better
Since day one we've taken a pioneering approach to making better and more sustainable eyewear products, challenging and revolutionizing an industry and having plenty of fun along the way.
NEW* SunGod Snipers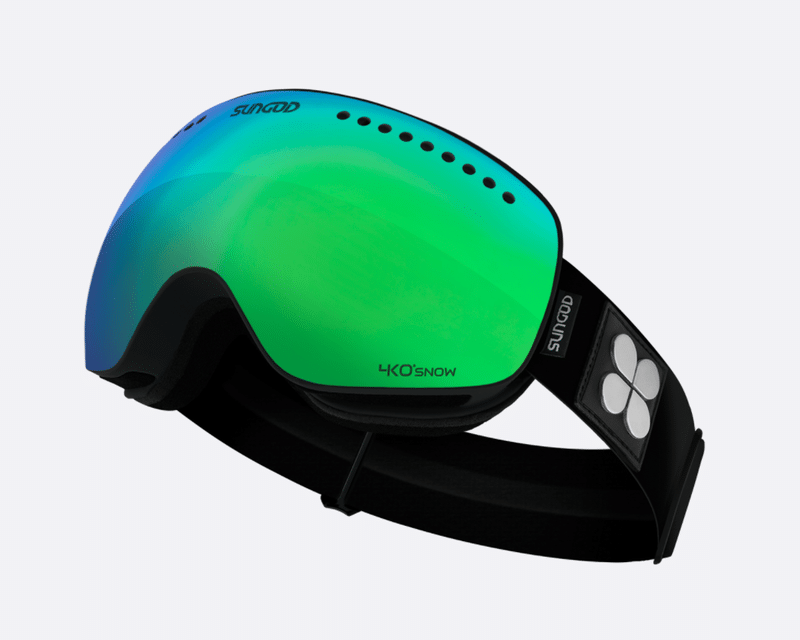 Enhanced Vision, Effortless Performance
SunGod SnipersTM take the most popular elements of the best-selling SunGod RevoltsTM
and have refined them to offer more vision and better performance, taking learnings from
their most recent VanguardsTM goggles. The SnipersTM feature a traditional toric, dual-layer
4KO polycarbonate lens, a re-engineered lens-fit system for easy lens transitions, wider peripheral
vision and a triple-density foam flexible TPU frame that moulds to the athlete's face.
As with all SunGod products, durability and sustainability lie at the heart of the design. The
TPU memory-polymer frame is developed to withstand the toughest impacts on the
mountain, and the lenses are treated with a triple-layer scratch-resistant lens coating to keep
them in play season after season. SunGod SnipersTM are backed by the brand's unique
Lifetime Guarantee; if broken, they can be returned for free repair from anywhere in the
world, creating an environmentally-friendly, buy-it-once product.
User Review:
Ordering the new SunGod Snippers online was a super streamlined process that gave me freedom to customize my pair.The interactive system lets you select the frame colour, lens colour, strap pattern and strap colour. Shipping was incredibly quick and it arrived in a hard case protective shell which I found super useful this year.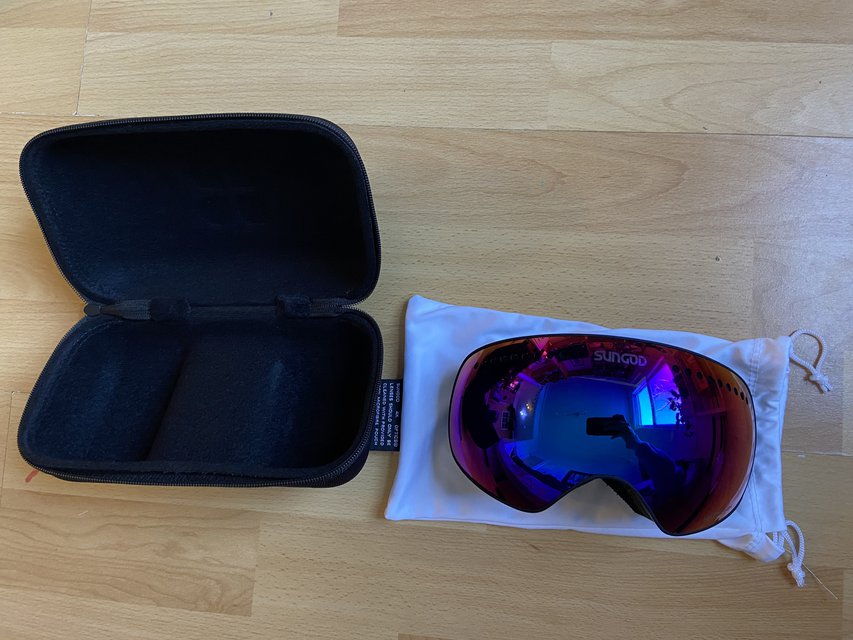 Test:
I went with the purple 4K0 purple tinted lens. This lens comes with 100 uv protection and it performed great in the conditions it is meant to - sunny and partly cloudy. In lower light days, the contrast helped distinguish changes in snow texture but wasn't enough to be my first choice. If it was snowing I would have liked to swap lens' but still enjoyed them on a very cloudy day. I did not have any fogging issues whatsoever but that was primarily on cold days. I'll have to update this review in a couple weeks when I try them in spring time conditions.
I liked the oldschool pop out look to them and the purple tint is a pretty neat tint that you don't really see often.
Field of vision is more than enough to ski confidently forward and backwards. It's not the widest fit but for someone like me with a smaller face it fits much better than other larger frame goggles like the Oakley Line Miners'. Overall these goggles are a great choice for the price range and would strongly recommend customizing your pair so they become truly yours.