The RVX goggles are the latest in Dragon's long line of technically innovative products that push the envelope with a unique design direction. Utilizing the all-new, one-sided Swiftlock 2.0, the RVX contains our most secure and quick lens changing system to date. Add in OTG compatibility, the expansive Lumalens® Colour Optimized technology,

Dragon's Patented Frameless Design, and you've got one heck of a pair of goggles. Of course, the RVX is 100% UV protective, helmet compatible, and features the toughest anti-fog on the market. These goggles borrow features derived from Dragon's patented Advanced Projects X (APX) technology.

The goggle of choice for both Tatum Monod and kiwi legend Jossi Wells. Dragon offers a Jossi Wells signature RVX this year alongside many other colorways including the Azimuth worn by Tatum.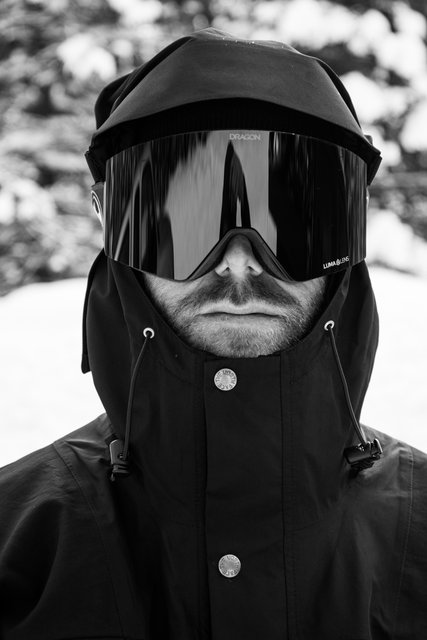 Jossi in his signature all black and signature RVX goggle
Tatum Monod taking the RVX out for a spin!
Product Features


- New Swiftlock 2.0 Lens Change System
- Lumalens® Colour Optimized Lens
- Patented Frameless Technology
- Premium Injected Cylindrical Lens
- Super Anti-Fog Coating
- Armoured Venting
- 100% UV Protection
- Triple Layer Face Foam with Hypoallergenic Micro Fleece Lining
- Silicone Strap Backing
- Helmet Compatible
- Large Fit