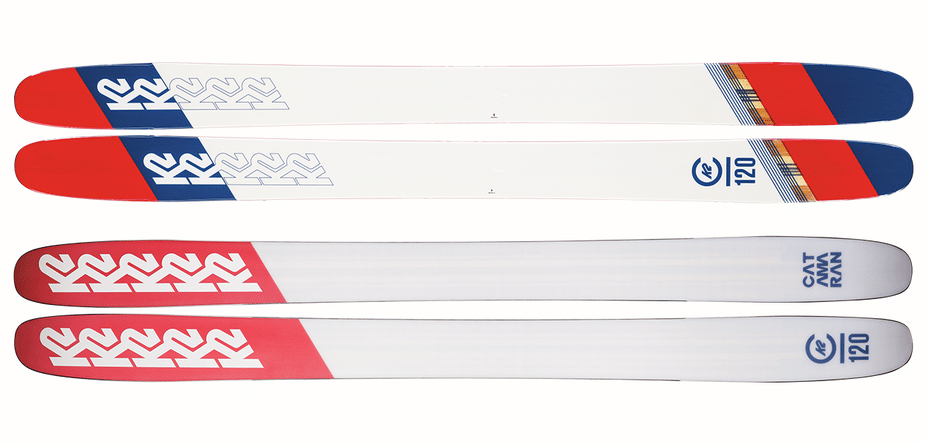 Newschoolers' Review:
"If I had a park ski and these, I really couldn't see myself needing anything else. When I'm going up to solely ride the park I'll take a park ski but for everything else I have been using the Catamaran. Even if there is no fresh snow and I'll mainly be on the groomers these were the skis I took, they are just so much fun. I did ski the new Marksman (unchanged ski, just new graphics) and although it's still a fun ski, I would take the Catamaran over it any day. Deep snow performance is on par or better then any jibby pow skis on the market but I am yet to find a pow skis which carves as well. The only reason I would look elsewhere is if I ever got the chance to do some crazy AK lines but that is not going to happen anytime soon. If you like the way guys like Sean ski and want a playful pow ski which you can have fun on in and out of the pow, give them a try." - Tom P


Click here to read our full in-depth review


Manufacturer's Description: Designed by Petit, Pep & the K2 R&D Crew, this wide asym twin tip turns deep snow into a veritable playground; it's the surfiest, slashiest, quickest and most playful powder ski we've ever made.