Cover Photo: Gavin Rudy
Opening day is right around the corner and with exotic locales like the Bone Zone popping off last week, the mini edits were imminent and aplenty. If you're still trying to figure out what skis to get, we just reviewed the redesigned Line Chronic but if you don't need a park ski, check out the rest of our gear guide here since your local ski shop is probably getting the last of their stock in right now. Speaking of ski shops, apparently, Free People is trying to be a ski shop this winter. Laura Obermeyer shared her opinion on the matter and says why she thinks it might actually be a good thing for women's skiing.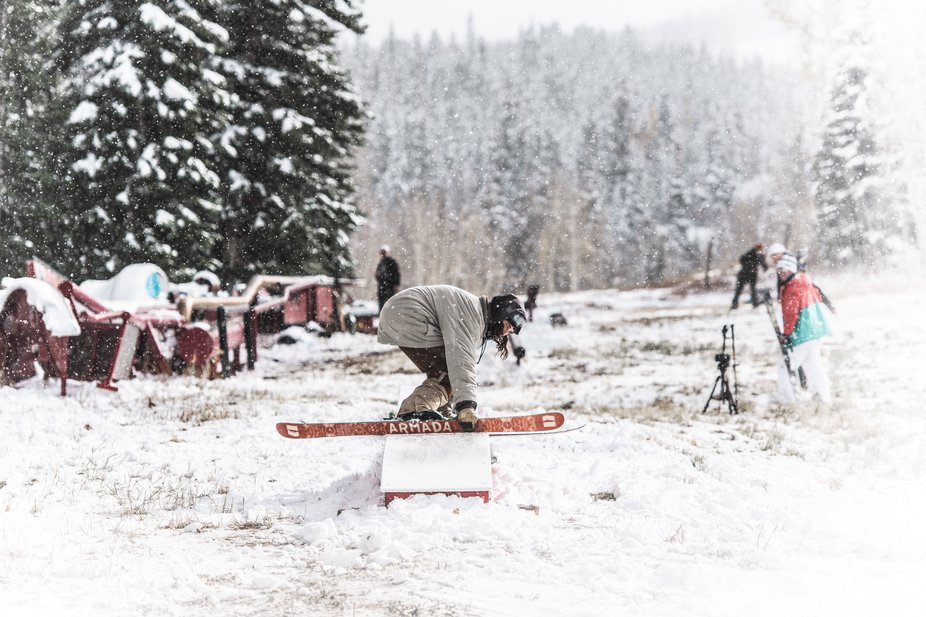 Photo: Laura Obermeyer
The edits last week were fucked up good. Simon Bartik, Corey Jackson, Jay Starnino, and our very own John18061806 dropped enough hammers last week I was able to piece my life back together. Shitty analogy aside, these four edits got me hyped for the season, as if Henrik releasing the trailer for The Regiment wasn't enough. First up, we have Slavic style-guy Simon Bartik in his incredible mini-movie from his time spent in America. From a Level 1 park shoot to Mammoth and a whole lot of other epic shit, I'll take this over an IG edit every fucking day of the week.
https://www.newschoolers.com/videos/watch/910902/Simon-Bartik---Slav-in-America
Corey Jackson should be nicknamed "The Butcher", not only for his affinity for meats but also how he chops up edits like this one on a regular basis. If you've been sleeping on Corey, time to wake the fuck up and watch style in action.
https://www.newschoolers.com/videos/watch/911058/So----We-Meat-Again--BEEF-Summer
These next two bluename bangers are courtesy of Canadian Air Force cadet Jay Starnino and Minnesota rail slayer John Degleau. Jay was like a kid in a mattress store, bouncing all over those frothy, interior BC pillow lines with ease. 100% backcountry, 100% send. I couldn't think of a better way to describe Jay's season edit.
https://www.newschoolers.com/videos/watch/911160/Jay-Starnino---2017-18-POV-Season
Mr. 1806. One of my favorite homies from the Midwest. A rail rat to the core, John18061806 put his wizardry on full display in his 'Sneezin' edit. Lots of backslides, lots of swaps,
https://www.newschoolers.com/videos/watch/910920/1806-17-18sneezin
Big news from last week included a chat with Mr. I Hate Frontflips, aka Parker White, holder of this year's Level 1 ender. Talking about how he went from a small town in Vermont to becoming a staple rider in Level 1 films, branching out to do his own movies with Chris Logan, and how he spends his time not skiing.