Low Pressure Podcast #201 - Tatum Monod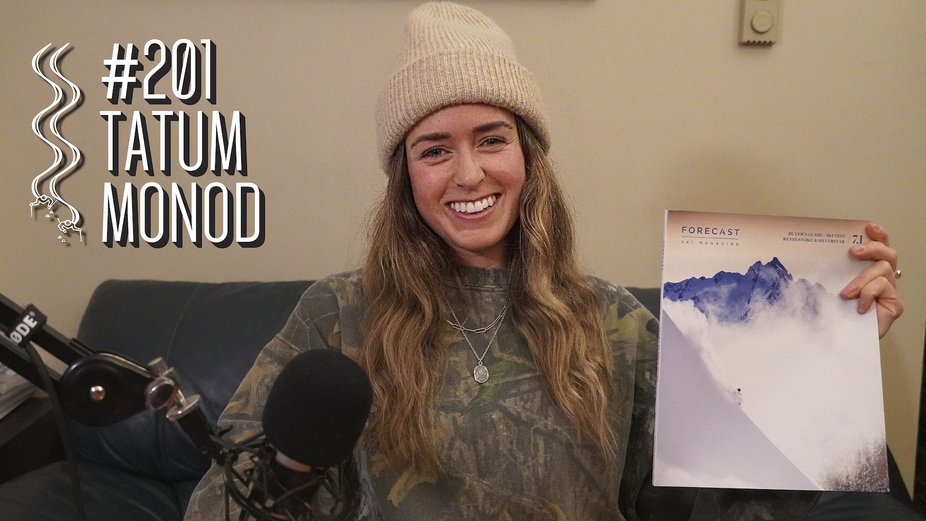 Tatum Monod is back on the LPP. She's spent the last two seasons working on her award winning film, "Passage".
In Passage, Monod traces her family back three generations from the Alps in the 1900s to the present-day Canadian Rockies to claim her spot in freeskiing's spotlight.
She talks about how fun and a easy it was working with CK9 and how she's actually happy that it turned into a 2 year project.
Listen:
http://html5-player.libsyn.com/embed/episode/id/21767174/height/90/theme/custom/thumbnail/yes/direction/backward/render-playlist/no/custom-color/87A93A/
During filming, Tatum landed flat off of a big cliff and suffered a severe concussion. She would experience extreme symptoms for weeks eventually finding some relief with a naturopathic doctor that specializes in Chinese Medicine.
Outside of skiing, one of Tatum's passions is fishing. She regales us with a couple fish stories from a trip to Mexico, casting for Marlin in deep water and a dream come true, reeling in a Rooster Fish at the edge of the beach
https://www.newschoolers.com/videos/watch/1027341/-201-Tatum-Monod
LISTEN to LPP with your favourite Podcast APP
YOUTUBE / SPOTIFY/ GOOGLE Podcasts / APPLE Podcasts #LISTENTOSKIING