Cover photo by Jaiden Brickson

The slopestyle judges have a challenging task at the PyeongChang Olympics - the athletes have reached an insane level and competition runs are often difficult to differentiate between. The little things matter significantly. Small tweaks in spins, grabs and technicality can mean the difference between first and fifth - and scores can end up as little .25 of a point apart. The process of judging each run needs to happen within less than a minute before the next athlete drops in. The Association of Freeskiing Professionals, or AFP, have set out guidelines to score as fairly as possible, but overall impression is still subjective. The panel of judges for PyeongChang is an experienced group of all-male judges who come from a variety of different countries as well as skiing backgrounds.
To find out more about how slopestyle is judged, click here.

Head Judge: Phil Belanger CAN
Scoring Judges: Steele Spence USA || Lao Chazelas FRA || Arnaud Cottet SUI || Urh Bulc SLO || Ole Kristian Strøm NOR


Phil Belanger is an Canadian legend, one of the three Phils - some of freeskiing's most revered pioneers. So while he may be relatively new to AFP judging, with the 2015 Aspen X Games being his major competition debut, his legendary status means he doesn't need a long list of judging accolades to determine his fitness as Head Judge for the Olympics. Most recently, he's been head judge for many of the Olympic qualification events including Stubai, Copper and Aspen. Before returning to judge, Phil founded a freeski school to pass the torch to the next generations of young-gun skiers as well as D-Structure, the Quebecois shop he's an owner of.
_
Steele Spence is an American who, like Belanger, is a bit of a legend in freeskiing. Born and raised in Aspen, Colorado Steele competed as a professional freeskier for many years, including at the then newly-initiated X Games slopestyle competition. Currently, he is the General Manager of the Association of Freeskiing Professionals and a partner with 4FRNT. In a recent interview on being an Olympic judge with Summit Daily he notes on how there is, "a lot of value in using former competitors [to judge], and one is they can appreciate the difficulty of the tricks." As for what he looks for in a winning run? "I'm sure all of those guys will have triples, but it will come down to the variety they have between rails and jumps. You'll see different grabs, different axes — putting a huge variety together."
_
Lao Chazelas || A little less than a decade ago, Lao was considered one of the top young guns in the French freestyle scene. He was part of the Gpsy Feelin Crew that included the likes of Leo Taillefer and Julian Lange. After a brutal crash in 2009, he began his judging career, taking up the role at many different European events. Since then, he has judged Dew Tour and the Winter Games in NZ as well as the FIS qualifier events in Snowmass, Copper and Stubai this year.
_
Arnaud Cottet || Predominantly a freerider, Cottet's only competition skiing days were in slalom during the early 2000s. He is an interesting choice to have as a judge, considering his lack of slopestyle background, but his fresh eye to the competition scene could add a twist to the scores. In an interview with Twin Magazine, Cottet says that "Depuis 2 ans, j'investit beaucoup de temps pour le jugement au détriment du ride." This roughly translates to that Cottet has been a judge in freestyle competitions for about two years now at the cost of his own riding time, and he has a growing resumé that includes Dew Tour and soon the Olympics.
_
Urh Bulc is a European OG and actually had the opening segment in the first ever Slovenian freeski movie. He has since become a freeski coach and has a long list of previous judging experience that dates back to 2005. He was a judge at Dew Tour as well as recent Olympic qualifier events.
_
Ole Kristian Strøm is clearly stoked on skiing. His competition career began as a ski jumper before switching to freeriding in 2006. But like Cotett, as far as we can tell he's never been a slopestyle skier. Strøm already has five years of judging experience under his belt and is the AFP Head Judge in Norway. He was also a judge at the recent Olympic qualification events in Stubai, Copper and Snowmass as well as the most recent Dew Tour and notably, the European X Games.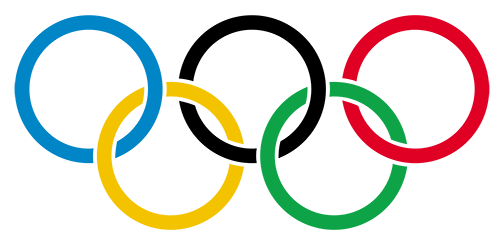 By the looks of it, the Olympics will most likely be judged in the same way the FIS Olympic qualifiers and Dew Tour have been. There has, as always, been some debate as to the fairness of the recent qualifier results, but this is an experienced panel. Let's hope best runs take home the medals in a few days time.