Jason Arens has forged an admirable path through skiing, from putting out banger edits with the Good Enough crew, to helping run the show at Windells, and judging some of skiing's biggest competitions. Arens' presence in judging has been a reassuring one, as he is a skier himself, and understands not only the roots of the sport, but also the way that way these contests can influence the perception and future of skiing. With skiing slopestyle and halfpipe set to take their turn on the biggest international stage of sport, it's unfortunate that Arens will not be there heading up the panel. However he has spent the last few months working closely with those who are going to be making the decisions, so we grabbed some time with Arens to talk about the way the Olympic slopestyle will be judged and how the winner will be chosen.
To find out who is on the PyeongChang judging panel, click here.
Check out the schedule for Olympic ski slopestyle here
Can you start off by breaking down the judging criteria for Olympic Slopestyle.
Slopestyle (and all other freeskiing events; pipe, big air, rail jams, etc) are an "Overall Impression" style judging system, in which we judge a complete run based on five basic criteria; Progression, Amplitude, Variety, Execution, & Difficulty (P-A-V-E-D).
How does style factor in?
Style is too subjective to be an actual "criteria" however "style" is generally reflected as part of the runs execution. To make style fit in objectively we have to look at it for what it is; type of grab/rotation, length of grab/execution/tweak, how competently & comfortably was the "trick" was done/completed.
Do the judges feel the pressure when judging a big event like the X Games or the Olympics?
Most definitely. Although nothing changes in the judging format between a World Cup/Grand Prix, its impossible to ignore the significance of these wide reaching contests making us approach with much more preparation. These contests are a big part of how the public views this sport, and as judges we are considerate of how important judging is in the general public understanding of the sport as well as how the sport is perceived by those inside and outside of the sport.
Is it any easier or harder for a competitor to drop at the beginning or end of the contest?
Truthfully it does not matter, in our judging system numerical scores are more or less irrelevant and the ranking (where you stand in comparison to other competing athletes) is the important factor. Sometimes scores (overall) can skew higher or lower depending on the level of riding in the early stages of the contest or heat. For example, if an athlete drops in first with a super heavy run, we may tend to score on the lower side because we might anticipate more being done, based on what we observe in practice. If this happens, you may see all of the scores from that particular contest turnout lower than you may have expected, however the important information is within the rider ranking, not the score itself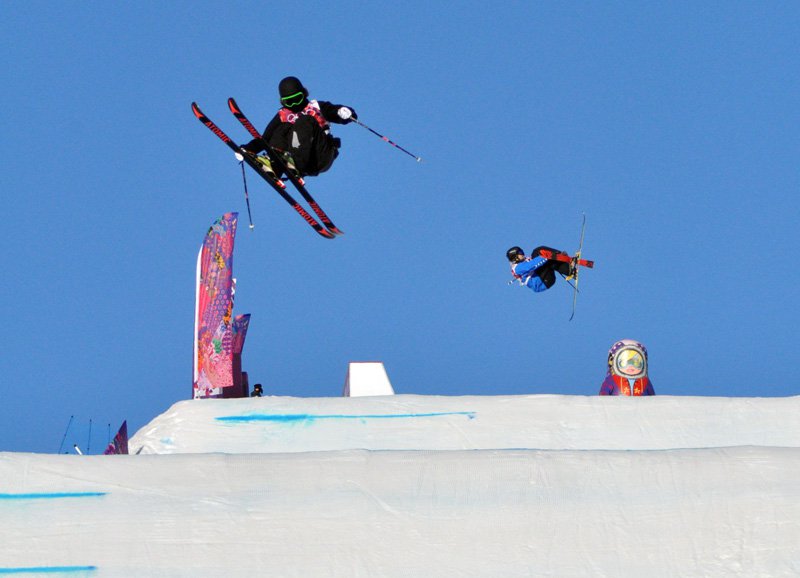 Given the Olympic Judging panel, do you think there is anything we can expect to see? For example, do you think they will put a greater emphasis on one area or criteria over another.
I've worked with all of the judges on the olympic panel quite a bit over the past few years, and I am incredibly confident in the group of judges over in Korea for this contest. Most of the contests that have happened in the past 6 months have been judged by this olympic panel, so I assume that the judging will be very similar to that which we have seen so far this season. This contest does however have the expectation of being "the most progressive" contest of the year, so I wouldn't be surprised to see progression rewarded along with consistency.
We've seen some near perfect scores in snowboarding already, do you think we'll see the same in skiing?
I think we have the chance of seeing some higher scores, however I doubt we will ever see many scores over 96. Again, our ranking is the important part of the contest, not the numerical scores. A run scoring a 96 could easily be as technical/progressive/& perfect as a 99 or 100, however in the interest of keeping a good "range" in scores, we rarely go into the upper nineties.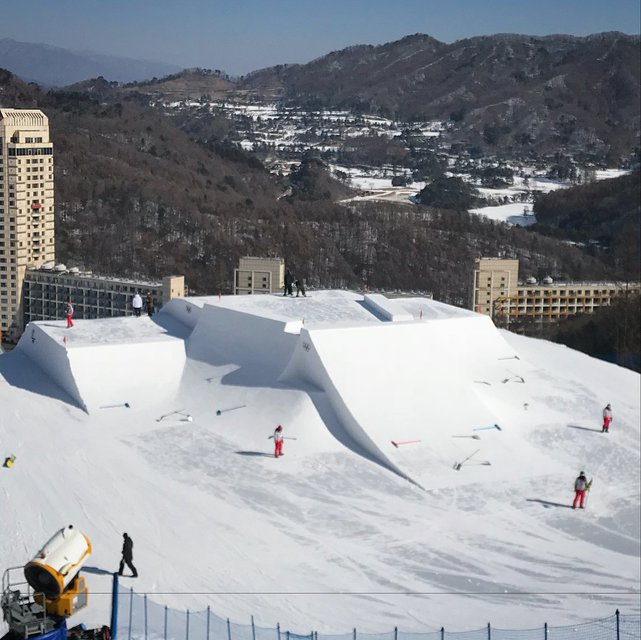 How do you feel about the different judging format (SLSS) used in Snowboarding?
It's cool to see them use a new judging system with so much success, however I am still against the idea of breaking a course down feature by feature and establishing set point values for said feature/feature set. I'd love to try judging with this system in the future so see what it's like from a judging perspective, and how different (if at all) the outcomes are.
What would a 100 point slopestyle run look like to you?
Not possible, a 100 suggests a perfect run, as in absolutely nothing could be done to improve. In any scenario, there is always technically something that could be done to improve that run. 99.9 is achievable, but in my book 100 is not.