Zig Zag is the Level 1 movie a lot of people have been asking for. The narration which defined the last couple of years has gone, and pure ski porn has returned. A number of old faces have returned too. Ahmet Dadali, Chris Logan, and Parker White make their first Level 1 appearances for several years; in fact, the new movie features perhaps the heaviest Level 1 crew for some years now. From start to finish, the skiing is on-point, highlighted by the fact that the film took home 'Film Of The Year' as well as two other major awards at IF3 last weekend.
There's something for everyone here, with a fairly even split between street, pow, and park segments. The whole thing kicks off in Sweden with a shared segment featuring Peyben, Kimbo, and Oliver Karlberg, who shows exactly why he took home the SuperUnknown crown last year with one of the gnarlier disasters I've seen since Stept took a step (no pun intended) back from trying to kill themselves. This part ultimately won Peyben Best Street Segment at IF3. It looked for a while as if he might be relegated to filmer/bit-part player as some of The Bunch move into the top ranks of skiing, but with this and his Color segment, he's earned his spot and you could argue that he's now leading the charge. He's certainly one of the most creative urban skiers on the planet right now. The other guys have some serious bangers too and the shared segment is a perfect way to start the movie.
_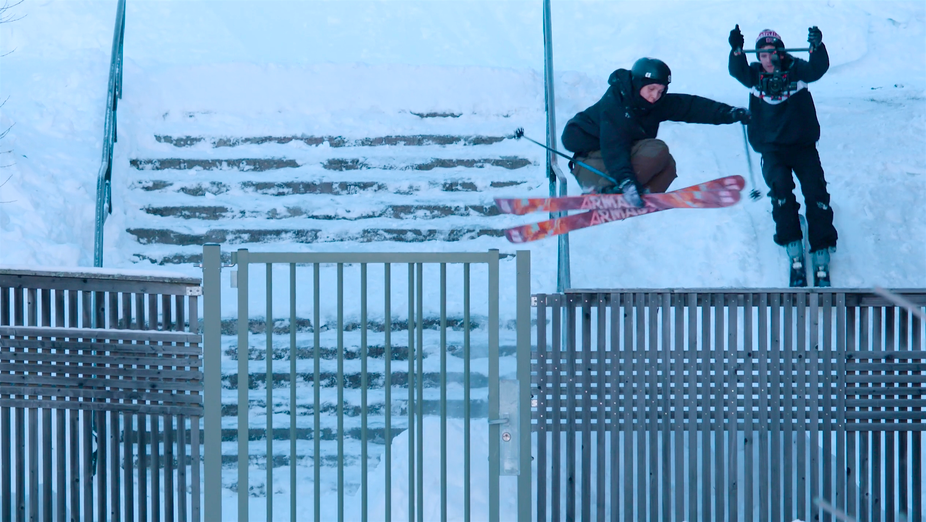 Oliver Karlberg mid-line in the opening seg
_
I'm a big fan of Laurent DeMartin's segment, which brings me way back to the golden days of ski movies where the riders did a bit of everything. Laurent has street and backcountry tricks aplenty and the whole thing rolls into the park shoot at Sunshine, where he has a handful more shots. It harks back to the days of Hornbeck and BDog doing it all with their own unique style. Hopefully, it's the start of a revival of the more rounded skier.
Will Wesson comes through with another great segment this year. Will cites Partly Cloudy as his favorite segment because it was his most 'complete' year, but this one is right up there too. Having escaped the X Games Real Ski bubble, all his shots are fresh and you can almost see the cogs turning – this part is great by design. It has the air of a classic skate segment: all unique spots, ridden differently, with a good balance of lines and single shot bangers. For me, now on my fifth viewing, I think it's my favorite part of the movie because I see different nuances each time.
There are plenty of subtly insane moments throughout this movie, things that might not jump out at first but are the highest level of fucked up when you stop to think about them. Duncan Adams snipes one of the best backcountry 360s I've ever seen, landing perfect tranny after going huge. Keegan Kilbride has more than his fair share of understated but ridiculous moments in his segment too. There isn't much subtlety about Thayne Rich but he put out another great part, and he makes me miss watching Charley Ager just a touch less.
_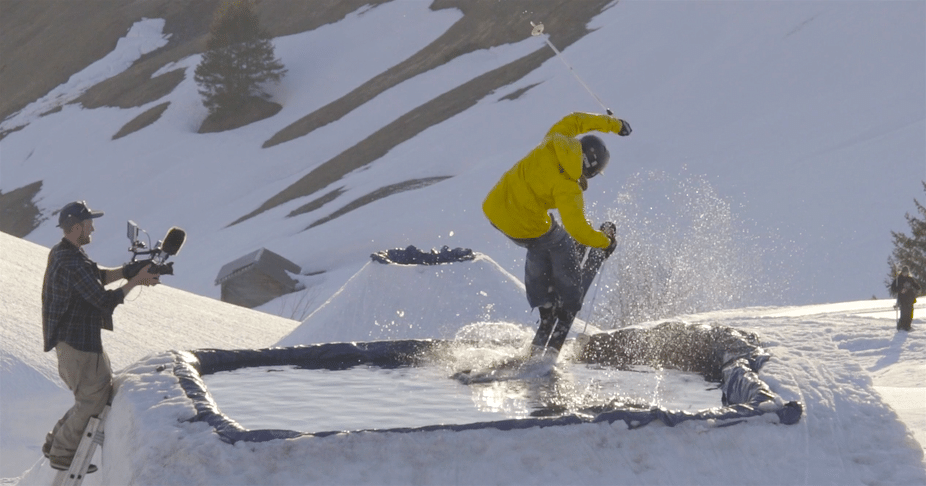 Gran Masta Water Park
_
On first viewing, the 'water park' shoot from Gran Masta Park with Sami Ortlieb, Andrin Tgetgel, Laurent DM and Marcel Brunisholz was probably my favorite. I think it stands out as the most original part of the movie and, as someone who watches a LOT of skiing, something so obviously new tends to make a nice change. The camera work here is a high point, with some awesome angles and a creative look at skiing which is a perfect segway into Sami's own three minutes of madness.
Rounding out the movie is the part that I can only assume everyone has been waiting for since it was announced that he's back shooting with Level 1: Parker White. It won him Best Freeride at IF3 and with damned good reason. It's difficult to stay in the absolute top tier of skiing without disappointing anyone; there's a real challenge in maintaining that level, but Parker's segment does just that. You can always nitpick. For example, I know that a few absolute bangers from Kimbosessions got left on the cutting room floor. And there's a hell of a story behind his ender that I hope I can persuade Freedle to tell at a later date. But this is an all-killer, no-filler kind of segment and his style with ease is more than amply on display. There are a couple of contenders for best cork sev of the year too.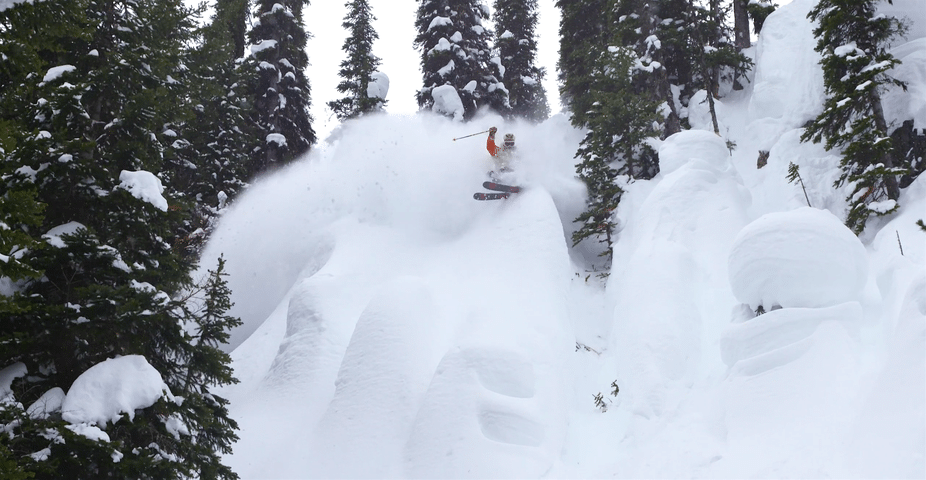 P-White rounds things out with a banger segment
_
So what were my overall impressions? Well firstly, I might be in the minority here but I really enjoyed the narrated movies of Level 1's past couple of seasons, especially Pleasure. I can definitely see why people took against it, especially on repeat viewings, but it also gelled the movies together. When you have multiple filmers with different styles and no obvious 'theme,' that can be hard to achieve and for me, as a whole movie, Zig Zag did lack on that front. It felt more disparate than the last few Level 1 films. There were also a few segments that, as a whole, didn't blow me away, though there are bangers in each.
Having seen all of this year's movies at various film festivals, this is without question the all-round ski fan's movie of the year. There's definitely a ton of great ski porn coming your way, but this is the most 'complete' movie of the lot by far. I can pretty much guarantee that whoever you are, there are parts of this that will get you stoked for the winter. It also has great rewatchability, which I do think some of the themed movies were lacking. For that reason, and because of the caliber of much of the skiing, I think ZigZag will be the most popular Level 1 movie for some time. Check it out on all good video outlets now, and let us know what you think: