Cover photo: Erik Olson (left) and Andrey Anufriev (right).
The life-span of most things on the internet can be measured in nanoseconds. In a world of Instagram, memes, and Youtubers, longevity is rare. With that in mind, LINE Travelling Circus is in its 11th year and still keeping us entertained. School friends Will Wesson and Andy Parry started the series way back in 2008. Will has also featured in every Level 1 movie since then and is one of the undisputed best rail skiers on the planet. More than that, he's an innovator, passionate about never repeating things he or others have done already and so despite having sailed past the big three zero, does NBD tricks pretty much every time you see him ski. Here, he talks about his longevity and how he's still breaking new ground in freeskiing...
_
"I definitely have had to adapt. As you get older you feel impacts a bit more, you care a bit more about how you set up features."
At 32, Wesson is something of a veteran. Growing up in New York state and breaking through with Meathead Films, winning the Powder Awards best Jib in 2008. He admits that as he's got older he does take a little more time to 'put snow over here or whatever.'
He's been lucky (or smart) with avoiding injuries, but he couldn't tell you the secret:
"I don't really know how it's lasted this long! I just really like skiing so I just kept skiing."
_
https://www.newschoolers.com/videos/watch/912346/Will-Wesson---Friends---Rapid-Fire-Spring---Brighton
The latest banger (and first in a new series) from Will, this time co-starring Giray, Chase and Kevin Bane
_
"Travelling Circus was just meant to be a one-year thing in mine and Andy's minds."
53 episodes and counting, Travelling Circus shows no sign of slowing down, but it wasn't really meant to last this long:
"We basically came up with it as a way to keep skiing for one year after university. We figured: 'OK LINE has given us this opportunity and maybe they'll give us some gas money' and we'd use that to go and ski some places we'd never skied before on the West Coast. After the first year, the LINE guys were so stoked on it they asked us to do more. They also hired a Filmer, Shane McFalls, and it kind of just took off from there and we haven't really looked back. Here we are 11 years later and we're still going."
So what if it hadn't taken off?
"We'd have probably gone back to school or we'd have gotten normal jobs and been normal people!"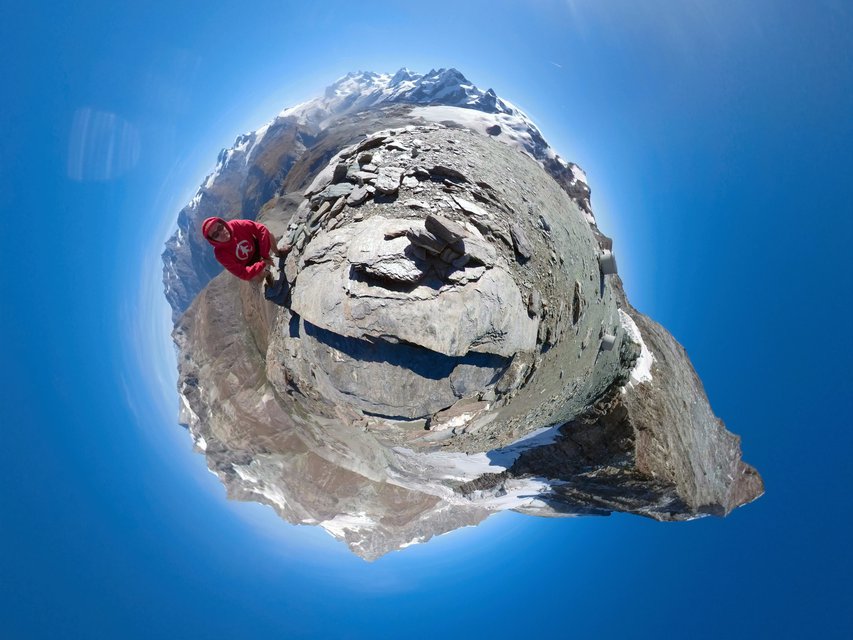 _
"Partly Cloudy (2013) is my favourite Level 1 segment, because it was my most complete year."
Zig Zag will be Will's 11th appearance in a Level 1 movie but of those that Will has already featured in, the ones he could fully commit to were the most rewarding:
"That year and the year of Sunny (2012) I really made a point of spending as much time and all of my money to make the segment as good as it could be. I filmed at every opportunity. Other years I've had other obligations and not major injuries, luckily, but just little nagging ones so I haven't had such a 'complete' segment as that year."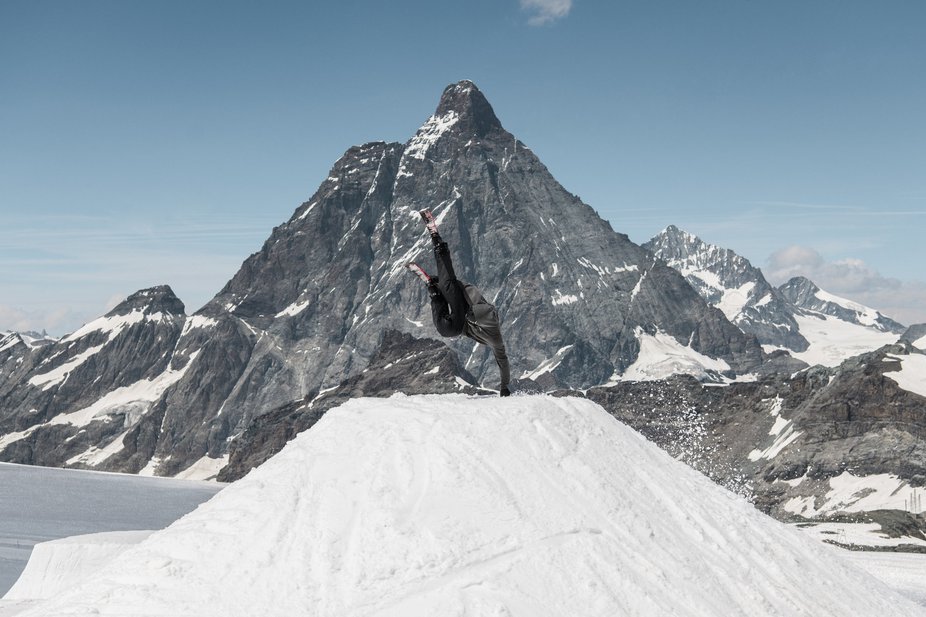 Will in his summer home, dragging a hand in front of the Matterhorn.Photo: Laura Obermeyer
_
"I did a lot of contests when I was younger and it all just reminded me of the sports I ended up quitting to switch to freeskiing."
Will isn't against competition skiing in principle, but he does see it as a very different activity to what he loves about skiing:
"In the right place and time, with the right crew, contests are great but I was just never drawn to them as much as I was to the 'no-rules' side of skiing. You still have to make some compromises on what's your dream idea and what'll actually work in reality. You've got weather, gravity and a bunch of things to keep you in your place. When you can, dream big. If you're shooting for something really crazy and it doesn't work out, then halfway there might still be pretty crazy or it gives you another idea. That's what I was really drawn to, the 'creative process' or whatever you want to call it. You have a problem, maybe it's possible, maybe it's not and you just take all the steps to make it work. It's a lot of work to make your vision come to reality but when it works it's the best. To me that's what freeskiing is about, not having too many rules and just showing what's in your head to everyone, through what you create with your friends."
_
"China's a whole other world. It's kind of like going back in time in some ways but forward in others, depending on the day, event or what you're doing there."
With the next Winter Olympics being held in Beijing in 2022, the Chinese government wants 300 million nationals to take up winter sports and aim to have 1000 ski resorts by 2022. Will was ahead of the curve with his first trip to China back in 2015, when he shot Travelling Circus 8.1: Fried Ice:
"Everything's a bit less on time or organized than you might be used to in the US, Canada or Europe. That's also what makes it fun, there are lots of surprises. The skiing near most of the cities might not be so great. It kind of reminds me of growing up on the East coast of the US, mostly man-made snow and not always the best weather, but you still have a park and you can make stuff happen with it. Skiing is totally new for people over there so it's cool. It's almost like you're back at the start of freeskiing, where people don't really know what's going on and they're just stoked on whatever happens that day. There's definitely internet videos but they don't have a lot of things that we have. They have the 'great firewall' to limit Youtube, Instagram, and Facebook (and Newschoolers it turns out). All the things we're used to getting our information from are not allowed, so not quite as much makes it through. It's interesting to see what people come up with when they're just given a pair of skis and some icy snow. People are still going step by step and they're watching skiers from other countries with like the Olympics and whatnot, but it's a little less influenced on a daily basis."
_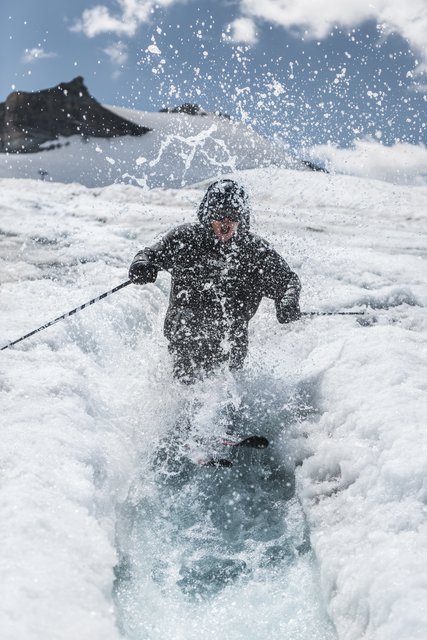 Anything is skiable if you try hard enough. Photo: Laura Obermeyer
_
Will has a voracious appetite for travel and his world tour won't end in China. Another country not really known for its freeskiing is next on the list:
"I got a Russian visa this summer, you're allowed to get a three-year one if you wait a little longer and pay slightly more.
"The Visa for one trip is almost as expensive as the three-year one, so I made a point to be like: 'I'm getting one that's good for three years and multiple visits instead of just one time.' So I'm really excited to go to Russia for Travelling Circus and for Level 1, but I'll wait and see what happens it might just be for some other project. That's a whole new world I want to explore. I'll probably also end up back in China at some point for some random event, but those are always so last minute and not so easy to plan ahead of time. I like going somewhere new and seeing what you can ski on there. It doesn't matter if it's some famous place or somewhere that no one has skied on. It's always fun to go somewhere new and test your ideas and skiing on whatever's there."
_
Will has another blinder of a segment in Level 1's ZigZag (dropping October 25th) and the speed of his feet in the Zermatt Glacier Days Movie (dropping next weekend) will melt your brain. Will is showing no signs of slowing down that we can see, so we might be doing this interview again in 2028. Here's to another 10 years!
_
Will Wesson's favorite:
Trip: It's hard to choose one place. But an all-around place that I've had great experiences, whether it's icy, powder or rails is Japan.
Trick: I guess if I had to choose one it'd be just a backflip, but whatever you've just learned recently is probably the most fun trick just because it's new and fresh, but there's always more to learn.
Track: I actually don't listen to music when I ski, I get too carried away! I just think I can do anything if I'm paying attention to the song more than the feature in front of me and I'll just eat sh*t or something! One of my favorite songs that I haven't really got sick of overtime is Amadou & Mariam, Sabali. There's a lot of remixes of it so I come back to it when someone makes a new remix. I used it in an edit a long time ago for a Level 1 bonus, so a more random song but a lot of good memories.