Introducing The Boston Ski Party, a new podcast presented by The Ski Monster from our studio in downtown Boston. On each episode, the crew from TSM aims to provide an unfiltered and honest view behind the scenes of the ski and snowboard industry. We will chat with guests ranging from TSM team members, to athletes, to major movers and shakers within the industry.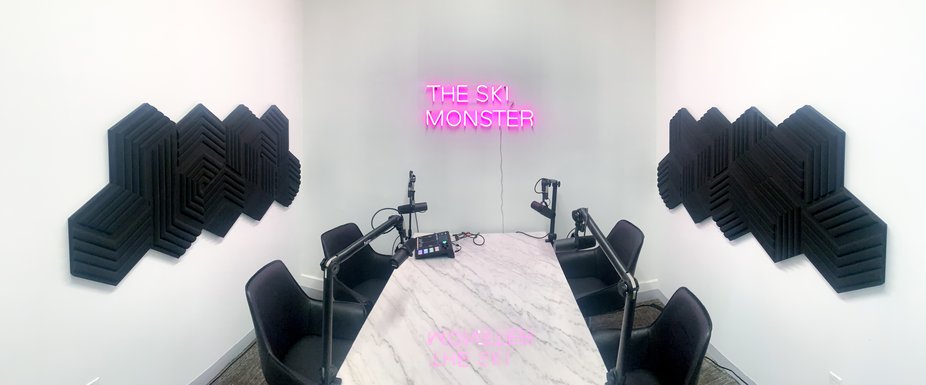 The Pod Room
On episode 2, we sit down with freeski legend Matt Sterbenz. We get into his mindset behind launching 4FRNT Skis and the journey that the company would take over the next 15 years. Sterbenz tells some awesome stories about the days of being both an athlete and a young entrepreneur at the same time. Over his time at 4FRNT, Sterbenz built a team that he would see reach the highest of heights in skiing, this included watching David Wise win an Olympic gold medal in Sochi on 4FRNTs.
In 2017, 4FRNT sold to Jay Levinthal, and Sterbenz would find himself looking for a new venture. In 2019 Sterbenz started WNDR Alpine. WNDR Alpine is a ski company that builds their product with sustainability in mind, using biotechnology that is created out of algae. We wrapped up the episode by getting into all the cool stuff that he's got going on at WNDR and beyond.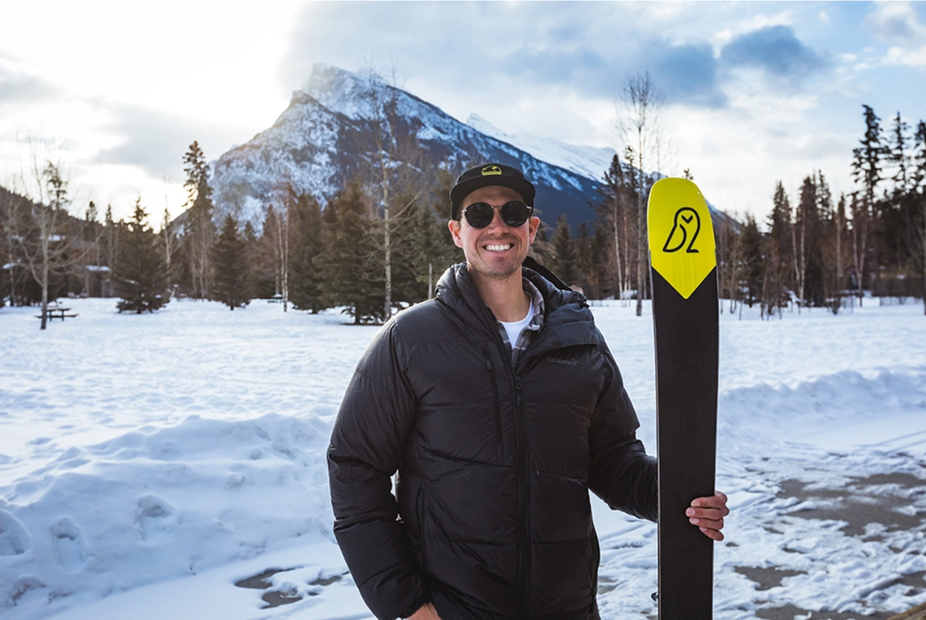 Sterbenz with a WNDR prototype in Banff, Alberta, Canada | Photo: Carson Meyer
In addition to the Sterbenz episode, we have released two other episodes thus far. One with George Michaelsen, the co-founder of The Ski Monster, and the other with Sierra Shafer, former editor-in-chief at Powder Magazine, and current editor-in-chief at Ski Magazine. Episode 4 will Tuesday 6/28 and episodes will be dropping biweekly going forward.
Follow the link below to listen to the Sterbenz episode or any of the other episodes wherever you get podcasts!
https://theskimonster.com/podcast/
Check out @Theskimonster on Instagram, TikTok, and Twitter for podcast updates.
LFG!