What's up NS,
We're shooting another episode of 'Five Questions With' in the coming weeks and our latest guest will be Sarah Hoefflin. You probably know Sarah best as a comp skier, most notably from the top of the Olympic Podium. What you might not know is that she's also a first to last lift kinda woman who straight-up loves to ski. She filmed her first solo project this past season, a street top to bottom in the town of Leysin, Switzerland, and loves a ski touring adventure when she's back home in Chamonix. She's also a panaché connoisseur with a degree in physics of some sort... we're asking her your questions so maybe you can find out exactly what.
You all know the drill by now, the episode will consist of a whole bunch of bangers bundled with a small interview featuring five of
your
questions. So drop your questions below and we'll ask Sarah the best ones.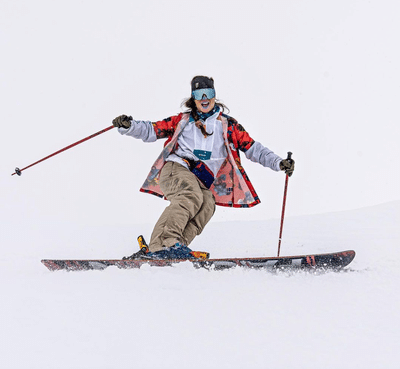 Photo: Will Derrick