I am inches from a full blown edge blowout right underfoot.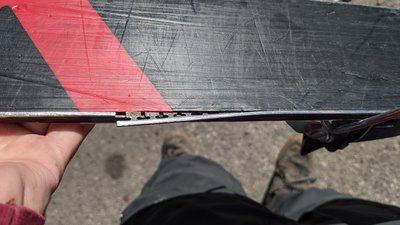 Is there a way to fix this? What if I just cut the edges out entirely underfoot?
Also these things came off of the heel pieces to my pivots on the same skis, do I need them even? How do i fix them?