Hey guys, I know there are a lot of people interested in the CAST system and everything that goes into it.
I am making this thread to show every step of the way, provide feedback/reviews, and answer your guys questions that I can.
Hopefully this thread will help.. AND if anyone who has a CAST system has anything to add, please feel free. The more people providing first-hand experience in this thread, the better.
https://casttouring.com/products/pivot-freetour
-- Link to the new Pivot Freetour
CAST@CASTTOURING.COM -- This is a great way to get a hold of CAST, they are usually pretty quick to respond and provide great service. If there aren't any questions I can answer, email these guys.
To begin, I have received my Pivot 18s today. (yay) CAST will start taking orders on the 1st of October so that is when I plan to send mine in. From the pre-order email sent out by CAST, it sounds like they will be converting bindings throughout the month of November and hopefully shipped out by the end of November.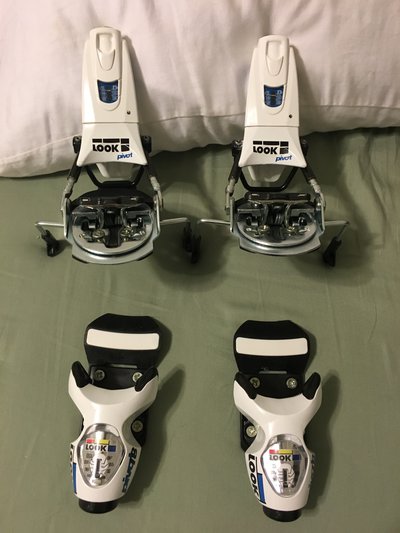 Those are them fancy Pivots.
Right now, they are only doing Pivot 18's (or FKS 18's), because they need a full metal binding.
You can either send in your own P18s, or buy some from SEGO (located in Driggs with CAST) through the CAST pre-order. If you buy the Pre-order and get Pivots from Sego, they're like $350. Which is one of the better prices out there. The pre-order cost for the conversion is $310, so total will be ~$650, if you buy the Pivots for $350 from SEGO.
PRE ORDER ENDS OCT 1st, SO HOP ON IT IF YOU ARE INTERESTED. Pre- order is a $20 deposit, so even if you decide to not go that route, its no big deal.