What's good NS,
So just as a little recap, before this season I had created my own ski pants. Before the actual creation of them I posted a thread asking NS for any advise. In this first thread I received mixed thoughts on this task. A third of the people were stoked. A third of the people thought it was a bad idea. Then the other third scored some gnar points on me.
https://www.newschoolers.com/forum/thread/844295/Home-Made-Snow-Pants?#p-13711466
Regardless of the mixed feelings of the people who participated in my thread, I continued on with making my snow pants.
I completed my snow pants, and as I promised I posted the results.
https://www.newschoolers.com/forum/thread/844557/Home-Made-Snow-Pants--Completion-Thread?#p-13712704
So as requested by OregonDead, I am giving you guys a product review of my snow pants with 1 season on them.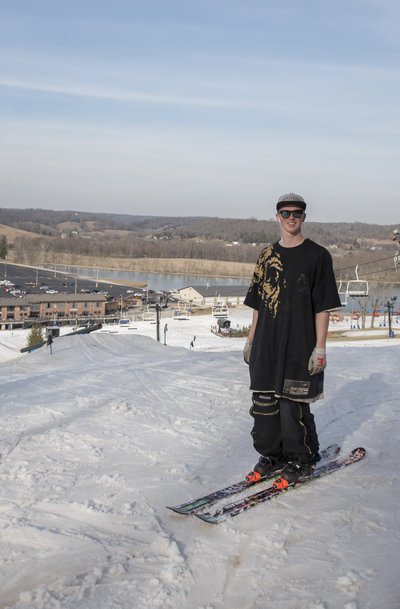 So here I am. And all I can say is these snow pants are by far my most favorite snow pants I have ever owned. Maybe some of my adoration is caused by my hand in the creation. But most of my adoration comes from their successful designs.
The first thing I love about these pants are the style and fit. These pants are the hoodest shit you will ever see. They are baggier than potentially anything Dollo has ever gotten his hands on. I am a 6'1" guy and these pants make me feel like a tiny boy every time I put them on, which is what I wanted. They are over 50" long, which is roughly the same length as Saga Anomie 2XL's but a little bigger. But the length is not necessarily why they're baggy and hood. The two features that I built in are the sole culprits of the pants' steeze. The 1st feature was the extra width in the lower legs. The Lower legs are actually decently wider than the upper legs before the crotch. The 2nd feature I built in was a superbly low crotch. I did this so I wouldn't have to sag extremely to achieve the baggy saggy look I wanted. The inseam of the pants it something like 25-30 inches, which is extremely low compared to The Saga Anomie 2XL's inseam, which is somewhere around 36 I believe. Now some of you may ask, "wait, wouldn't that impair your movement?" The answer is mostly no. While wearing the pants I can spread my legs essentially a yard, but no further. This characteristic seems like it'd be hindering. But in reality and practice it is not, (minus when trying to skate really really fast but then you can just pull them up and the issue is gone.) While physically skiing I never once noticed an issue with how wide I could have my stance. In fact there was a few times I would fall and the pants would keep my legs from going too wide and getting too squirrely. (The only time I've ever tweaked my knee is when falling my legs were spread too wide apart, and my skis were stuck in a grove not allowing me to right myself for a safe casual bail.) A superbly low crotch also has benefits when splitting rails. I am a big fan of 5050's. But 5050's are good causes to split a rail and rack your nuts. But due to the superbly low crotch, it often is not bad at all. When I split a rail the crotch catches the rail, and then what feels like it redistributing the weight or impact to the outside of my legs. Hopefully you can understand that. It was a weird sensation the first time it happened. But back to the main point, these pants are hood AF and their baggy designs actually help a lot.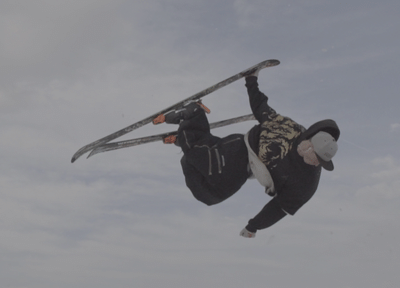 Now let's talk about waterproofing, warmth, and breathability. I had taken these pants into all conditions. I skied chest high powder in the end of January at A Basin. I skied wickedly cold days also at A Basin with roaring wind. I skied and hiked the slushiest 75 degree days back at my home hill Perfect North Slopes in Indiana. These pants excel in all categories. The inside waterproof canvas held up fantastically this season. Never once was I wet on the inside of my pants due to outside snow melting and seeping through the fabric. The outside denim on the slushy days would get wet. But the water stayed on the outside. On pow days the pants did collect some snow along the lower legs. But like the slushy days the moisture only was on the outside. Now for the cold windy days these pants were monsters, in the best of terms. I believe due to the fact they're 2 layers consisting of a waterproof canvas then a 10oz denim, wind did not permeate them in the slightest. Now this may seem good for the cold but bad for the warm spring days. However, these pants never had an issue with breathing. I installed 2, 22in long vents with mesh on either leg. Looking back 22in was too much vent. I generally only used