Selling a pair of 2013 Line Chronics size 178.
Here is a link to the ebay listing:
http://www.ebay.com/itm/-/112210915599?
More pictures on the ebay listing.
Overall condition: 5/10 - They have been drilled twice and can be mounted 1 more time.
Topsheets 6/10: Just some minor chipping from 2 seasons of use.
Bases 8/10: Bases are in very good condition. There are some scratches from rails but no deep gashes or anything else.
Edges 4/10: These skis have a few minor edge cracks and the left edge on the right ski (I hit rails right foot forward) it pretty much ground to a pulp (see picture). All edges are still intact, but the edges on these skis in any harder conditions are very poor. I only recommend these skis for beating around in the park with their current edge conditions.
I am not very active on NS so if you have any questions, feel free to text me at 860-604-6263.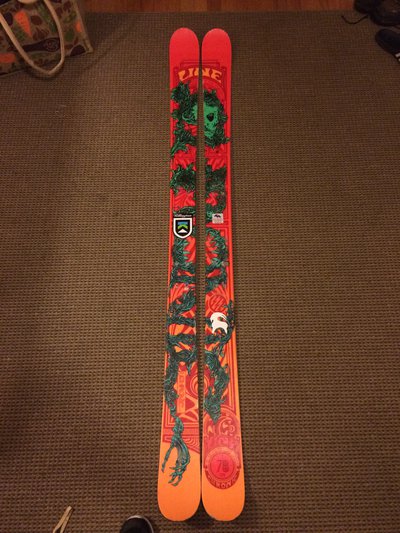 **This thread was edited on Nov 20th 2016 at 6:01:25pm