Up for grabs today is an incredible work of advanced textile engineering... The Jiberish Flow.
Hailing from Jiberish's fabled 2010/2011 winter line, the Flow is a wonder in itself, showing influence from many beloved Jiberish pieces of winters past.
Here, of course, is a picture proving my ownership, which, of course, is an incredible privledge in its own right: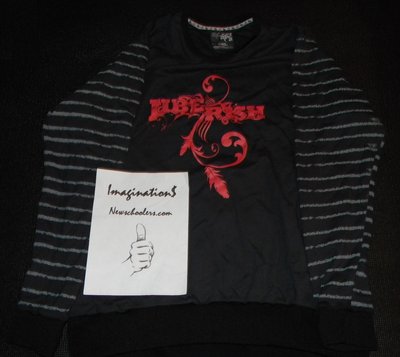 Constructed of fine, oh-so-soft organic cotton and with an extra tall and loose cut, it is sure to provide you with that extra boost of style we've all been searching for.
And for those of you doubting it's abilities, take a look.
It's frontal design is eerily reminiscent to that of the coveted Bees, whose attention to detail and aesthetic qualities are second to none:
And not only that, but there is no zipper, so there is no fear of the infamous "wavy zipper", a horror that has plagued our dreams and relentlessly pervaded our thoughts ever since the beginning of it's existence.
Not to mention the polyester ribbing, of which pilling is but a thing of the past.
Bundle this all together with arms that closely resemble the arms found on the black Liquid Swords:
And you've got an crewneck that simply can't be beat.
Condition: 10/10, absolutely, positively brand new.
Asking price: $60.00 + shipping.
Up next, incredibly gangster 2XL black Oakley pants, brand new, 10/10. Not sure on the model sadly, but I can say that these things are huge, quite a bit bigger than my XL Saga Darkness pants, and are without a doubt big enough to be big enough for just about anybody.
Asking price: $110.00 + shipping
Finally, some incredible contrasting tall tees, brand new with tags: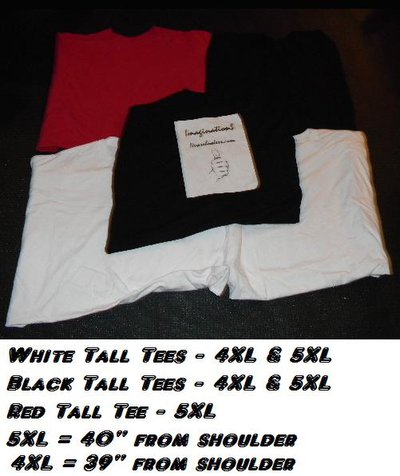 Throw the black over the white or the white over the black and you'll instantly look like Phil Casabon (starting at 1:40 that is):
Or throw the red one under the Flow and advance to a whole nother level of style and ease.
Asking price: $10.00 + shipping each.
For best results, wear the red tall tee under the Flow with the 2XL black Oakley pants. It's as easy as that.
As for trades, offer up, particularly interested in tall fitting baselayers, Summer 2010 drop and older Jiberish, and just about anything and everything in between that you might find cool.
Thanks for looking, if you have any questions, any at all, you can ask in this thread or PM me, I don't mind, and if you're interested in anything at all, just let me know!
Thanks for looking!