First off all, I would like to start out by admitting that I was a bit to hasty in this transaction and didn't do my due diligence researching the pant and its going price.
However,
Goonerville11 has acted in one of the most spineless and juvenile ways I have ever seen during this whole situation.
Our contact started when he offered to sell me size Large G-Suit Pants. I of course asked for some pics which he sent to my phone, He then described them as such "LARGE but huge! like huge....and good overall cuffs are torn up a bit and one big tear but if you buy them ill have my seamstress mommy fix them perfect :)" I can assure you this is not the case, these are the pics of what they actually look like.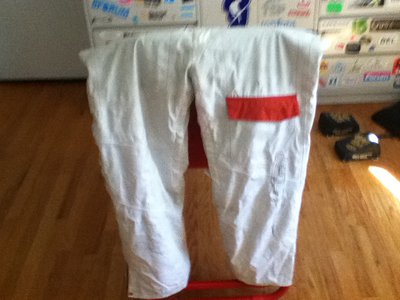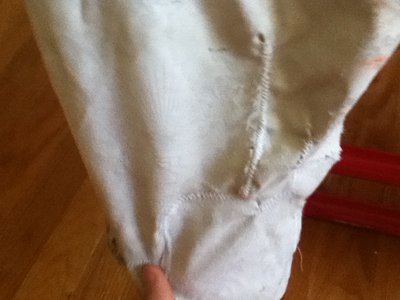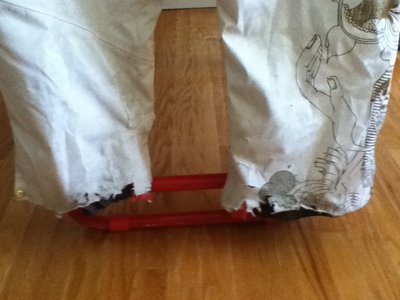 Notice the entire lack of the shin pocket. I'd hardly say these are in "good overall" shape.
When I got them i immeadately realized these were not in the shape i needed them to be, but knowing Gooner was having cash issues i offered to try and sell them so he could keep the cash ($200), he agreed and I said I would try for a little while to sell them. A little while passed and no decent offers, so i contacted him again and he totally denied our agreement. All of this is in more detail in my pm's with him, so if you would please look over our conversation.
Latest messages are at the top, older are at the bottom.
Date Sent: Sep 25 2011 19:20:32 - (read)