I spent the latter half of my season rocking the Snowcraft XL and I love them. The optics are as good as any goggles I've tried, arguably better, and even with the XL frame on my definitively not XL face, they were super comfortable. The field of view is huge and perhaps most importantly, I was impressed by the scratch resistance of the lenses. I tend to wreck my goggle lenses pretty quick (if I don't manage to lose them first) and the 100% lenses are probably the toughest I've had the chance to try. The only downside I can see is that lens change is a pretty basic pull and clip system, without the fancy magnets of the Norg. But after a couple of transitions, I can easily make the swap on the chair. And although it's a matter of taste, I think they look incredible. Big thumbs up from me. - @Twig
Expectations, Expanded

The Snowcraft XL is an oversized option of its sibling — for those looking to turn up the volume on the style dial. The Snowcraft XL lens is compatible with the 100% Snowcraft goggle, so you can pack less and focus more on what matters; giving 100% on the mountain.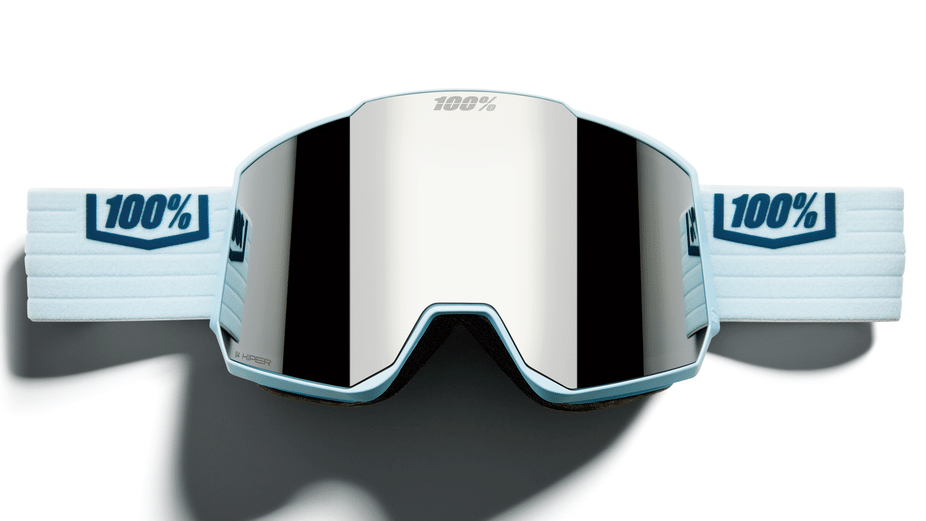 FEATURES:
· Premium Injection-molded 2mm impact-rated, shatter-resistant lens
· UltraHD® Optical Clarity Lens Technology - maximum protection with uncompromised optics
· HiPER® Contrasting Lens Technology filters out certain color wavelengths to create more contrast
· High Altitude Lens Technology alleviates lens distortion by releasing pressure at higher altitudes.
· Scratch and Impact Resistant Lens with hydro and oleophobic coatings keep your lens smudge, scratch, and moisture free
· Dual Pane Anti-Fog Lens keeps your vision clear by regulating the temperature of the space between two lenses
· Flexible goggle frame with multi-layer face foam with moisture wicking micro-fleece, for maximum comfort, next to skin.
· OTG compatible — The goggle frame fits comfortably over Rx glasses, without compromising the fit, form, or function of the snow goggle.
· Adjustable 50mm strap with slip resistant grippers strategically placed allows the goggle to remain secure in variable terrain and volatile environments.
· Spare lens included — compatible with the Snowcraft Goggle by 100%
· Microfiber goggle bag with segmented pocket for extra lens carrying, lens cleaning, and protection