Line Skis Blend 2021 Review
The 2021 Line Blend, a park ski. A review of Line's creative tool, plus weight and full specs.

Newschoolers' Quick Review:
Specs and Tech

The new Blend has been tweaked slightly from previous versions but much remains the same too. Yes, it's still 100 underfoot, but that is fairly normal for a park ski now. The main change comes to the sidecut and contact points, both of which are pushed forward. The old Blend was originally designed around a pretty traditional mounting point, and although most people center-mounted, that put them way off sidecut center.

The core construction and edges remain identical to the previous model and the flex is pretty indistinguishable to me. They still have a medium flex section under the binding but the tip/tail are as soft as they come.

On-snow and park review

One thing that always surprised me about the old Blend was how well they skied given how soft they were.

In fact, the extended sidecut skis better on hard snow than the old model and felt very consistent through the turn, providing you kept your weight centered of course. The nose and tail are so soft that you really can't be throwing your weight too far forward though, because you will fold the skis in the turn.

It does still ski groomers quite well but Line is well aware that most Blend buyers are using these skis as a soft, playful park ski. And so the changes to the new model are unsurprisingly moving it in that direction. A more central mount. Stubbier tips that feel better on noseblocks and an even more surfy feel thanks to a touch more rocker.

I did feel like the new Blend had a touch more 'snap' or pop out of butters, and maybe it does give you a touch more stability. But, for me, it feels like it's a great buttering ski for beginners and for top-level skiers who land perfectly, but those in the middle might have some issues. Although, the Swingweight is still super low, despite the wider tips/tails, and the ski feels even lighter than the older model. In fact, rails is where the Blends truly excel.

Durability

I didn't have any issues to write home about with the durability of the new Blend. I skied them for a while, mostly in the park and the edges held up great (I did detune heavily). I have no signs of delam or edges cracks. The topsheet held up well too (Line's new textured topsheet is really good).
Specs:
Sizes: 171, 178, 185 cm
Dimensions: 133 / 100 / 122 mm
Radius: 20M - 178
Weight: 1940g /ski - 178
Profile: 4 - 4 - 4
Brand Description:
972090

Same buttery Blend flex, same Blend feel... certified and approved by Will Wesson himself. So what's changed? We've blunted the tip for locking in those nose blocks, we've extended the sidecut for quicker turning, and we've widened the tip and tail for more surface area to press on deep into your butters.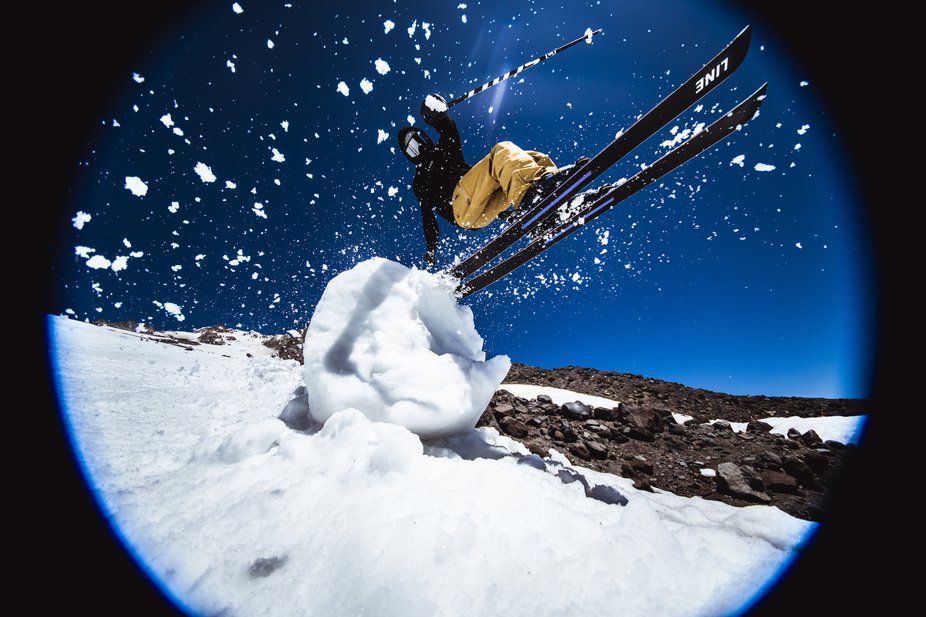 Shop For Line Skis Blend

Merchant

Sale Price

Retail Price
Shop For Line Skis Blend

Merchant

Sale Price

Retail Price