"From shared peak experiences and combining the fusion of art and performance, the Dragon Frame of Mind is set on exploring the unknown, while continuing to unite the worlds and personas that make up our alliance. While tapping into the imagination that connects the dots between sport and creativity, we're compiling an assortment of footage that showcases the personalities and what inspires our Dragon family members."




JOSSI WELLS SIGNATURE: LL DARK SMOKE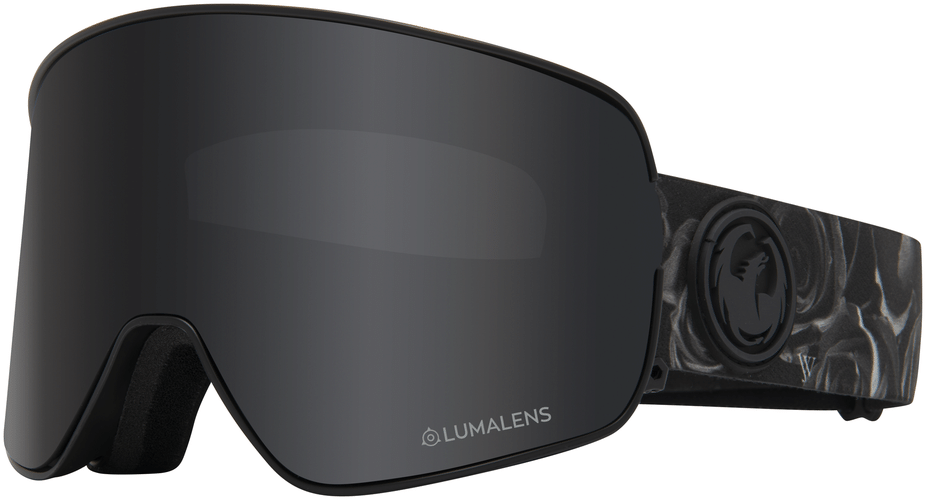 Manufacturer's Description:
The NFX2 goggle is the pinnacle of form and function. Featuring Dragon's proprietary Swiftlock lens changing, patented frameless design, armored venting, premium injection molded lenses, a Super Anti-Fog coating, bonus replacement lens and more. Additionally, the NFX2 utilizes Dragon's Lumalens® color-optimized lenses bringing next level clarity and adaptability.
Swiftlock Lens Changing Technology | Armored Venting | Lumalens® Color Optimized Lens
PXV : FACTION COLLAB : LL RED ION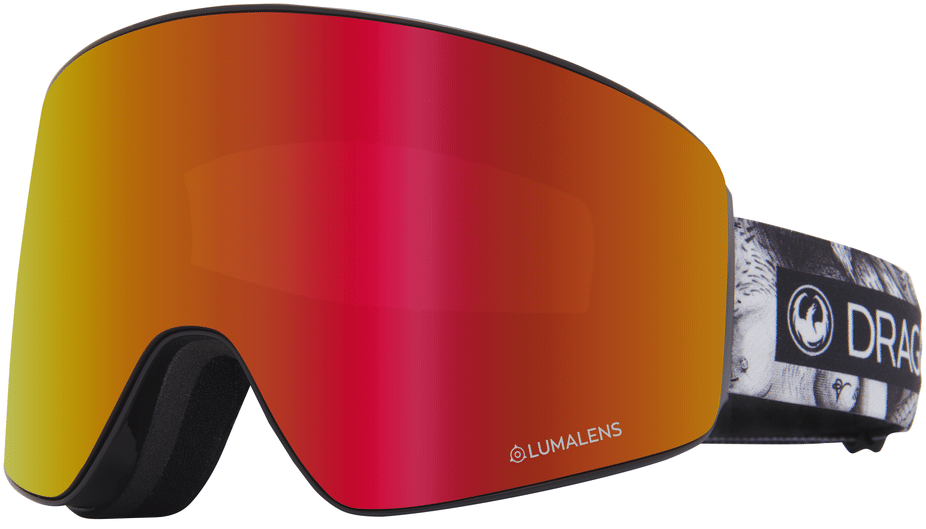 Manufacturer's Description:
Dragon teamed up with Faction Skis for our second Limited Edition capsule collection— united by the art of PJ de Viliers. The Strap designed will be available in Dragon's PXV goggle. Employing Dragon's patented Panotech lens shape with the added benefit of the all-around versatility of a one-quiver lens, the PXV with Lumalens Photochromic is the apex of goggle design. The Panotech lens offers an industry-leading 220-degree field of view while the color optimized, VLT-spanning lenses have you covered from first chair to last. Discover what the PXV with Lumalens Photochromic can do for you
Panotech Lens | Patented Frameless Design | Lumalens Photochromic technology
DX3 OTG: WHITE: LL PINK ION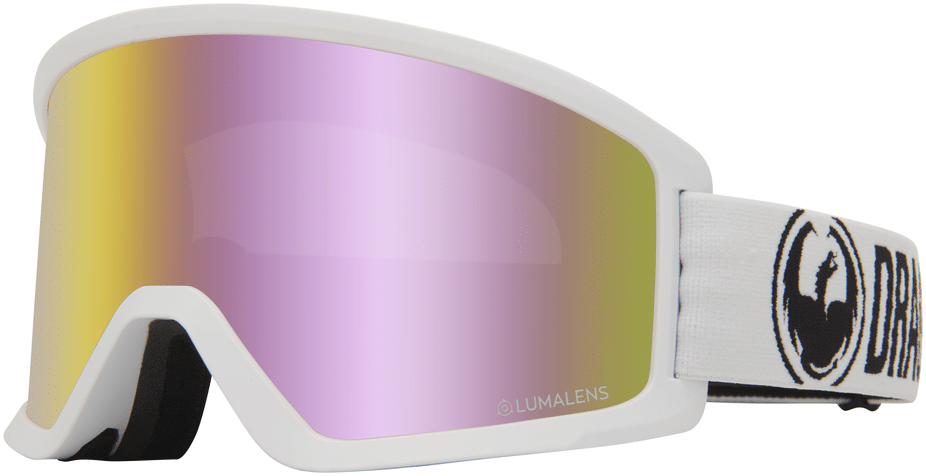 Manufacturer's Description:
Price-conscious skiers shouldn't have to compromise with a lesser product, enter the DX3 OTG. Clean styling, modern lines, and updated sizing breathe life into the DX3. A no-frills, no-nonsense frame, the DX3 fixates on comfort and quality with the added benefit of our Lumalens Color Optimization and OTG compatibility.
OTG Compatibility | Lumalens® Color Optimized Lens | Silicon beading
For more information, visit
https://www.dragonalliance.com/
.