Line Chronic 2020 Preview

Brand Description: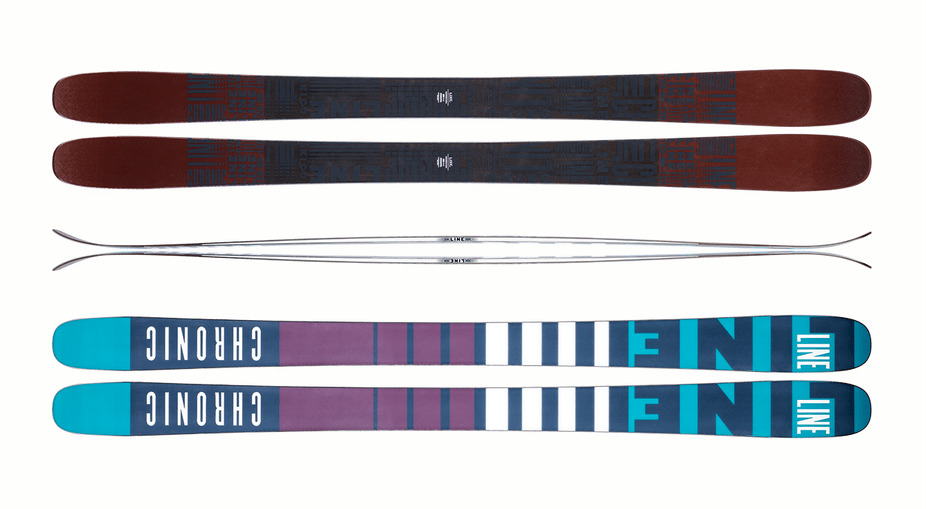 Newschoolers' Quick Review: The new Chronic is a pretty major departure from previous years. The Chronic has always been the flagship park ski for Line, but the new model sits more in the 'narrow all-mountain ski but still park capable' market space. The short radius and low swingweight combine to make these super quick and fun all over the hill, with generous camber and a nice poppy core generating tons of energy. That camber makes them a capable carving tool too despite a fairly soft, buttery flex pattern. However the tips and tails are super low making the skis a bit prone to diving in soft snow and also to catching in tight transitions. The shape isn't the most conducive 5050s, surface swaps and nor to more swervy park skiing in general but they still do a decent job of most things in the park. I really enjoyed skiing them all over the hill and I liked them a lot on jumps, but I wouldn't pick them as a pure park ski. They are however perfect for the skier who likes to go out and shred around the resort while occasionally dabbling in the park. - Twig



Read our full, in-depth Roofbox Review: Click Here
Manufacturer's Description:
Precisely twisted up for all-mountain freestyle enjoyment, the LINE Chronic is the dankest all mountain freestyle ski – no schwaggy materials, all-killer no filler. This award-winning ski offers a poppy ride that will crush it just as hard on those harsh big-line jump laps as it will on those smooth burns all over the mountain.
https://www.newschoolers.com/videos/watch/939372/LINE-2019-2020-Chronic-Skis-----Award-Winning-Design-Standing-The-Test-Of-Time
Specs:
Sizes: 164, 171, 178, 185 cm
Dimensions: 129 / 95 / 120 mm
Radius: 16 M
Weight: 1805g /ski
Profile: 2 - 5 - 2
Flex Pattern: Symmetric Flex
Shop For Line Chronic

Merchant

Sale Price

Retail Price
Shop For Line Chronic

Merchant

Sale Price

Retail Price