Having lived in whistler for the past 4 years when I moved back to Montreal I knew I needed a warm jacket. Switching from west coast Gore-tex to East down jackets was what I was looking at. I decided to pick the desert camo so I can wear it in the city as well as skiing.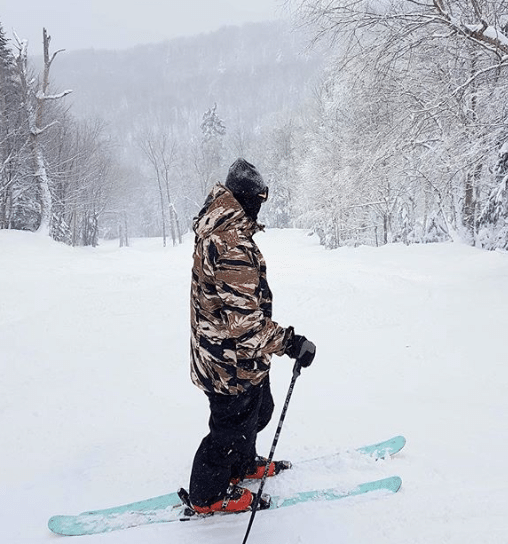 Overall fit was pretty spot on, not too small for mobility when skiing but not too baggy to rock in the city. I have worn a lot of jackets in my day and this one definitely ranks as one of the warmest. I skied on -25 celcius and was completely fine granted i had a base layer on as well. The Hood also has a bit of rigidity to it so it's never in some whack deflated balloon position - it holds its own and protects ya neck!

It happened a handful of times I wore this jacket on a rather warm winter day and was worried i'd overheat but with all the ventilation pockets I was able to self regulate. You got zippers on the backside that let moisture out. The Sleeves can come completely off (pockets for storage in the jacket) but I rocked them half zipped too cool down. You can even go full rambo mode and wear the jacket as backpack for touring or just lapping with a hoody.

Another feature I really liked was the quality of the zippers. They are nice and burley and never get caught up. No more trying to zip your coat up in the freezing cold and taking off your gloves to make sure it moves along. These big ass zippers go from A to B with no fuss in between.

This Jacket is also 20-25k which is pretty high for a 3l insulated piece of outerwear.



Overall this jacket exceeded my expectations in many ways. Don't sleep - these jackets are actually $$.