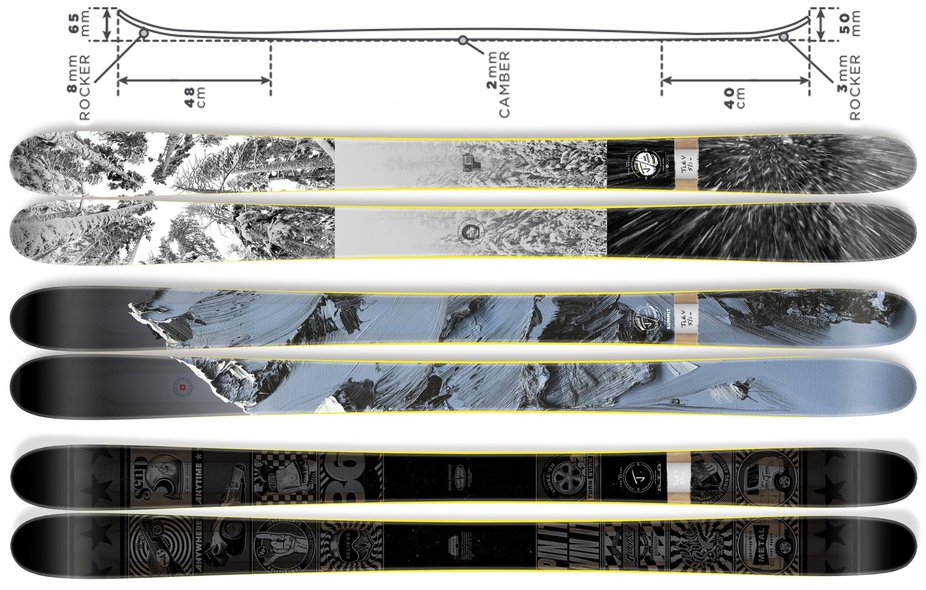 Newschooler's Review: The Metal was fun, and easy to ski. I think It would be a great ski as an (almost) everyday inbounds alpine setup. The metal helps dampen the ski, so it can handle tracked snow easily, and the rocker makes them fairly quick to throw around. I'd imagine they'd surf and slash well in pow, and that the 106mm underfoot would be plenty wide for most days. I'm not much of a jibber, and I'd say they lean more towards a traditional skier like myself, I don't see issues with popping around and launching airs though. They can still charge, and pop, but it's a ski your dad would love as well, because of the mix of stability and nimbleness. Plus, if you get your Dad on J Skis, he'll be the coolest Dad around. -Sklar


Characteristics: High speed power and stability that effortlessly floats in powder, yet still rips groomers.

Manufacturer's Description:

The Metal has all of the high performance, powerful benefits you'd expect from a ski with Titanal metal in it, yet without the extra weight. The secret to it's award winning design is in the way we've optimized the metal laminate's geometry & location to add power only where you need it, and reduce weight where you don't. The result is exponential power & stability with a shockingly nimble, lively & fun feel. You've got a ridiculously fun cliff stomping, crud crushing, pow surfing ski that will also have you smiling ear to ear on groomer days laying down high-speed hip dragging carves like you just won a gold medal in Olympic GS.





Shop For J Skis

Merchant

Sale Price

Retail Price