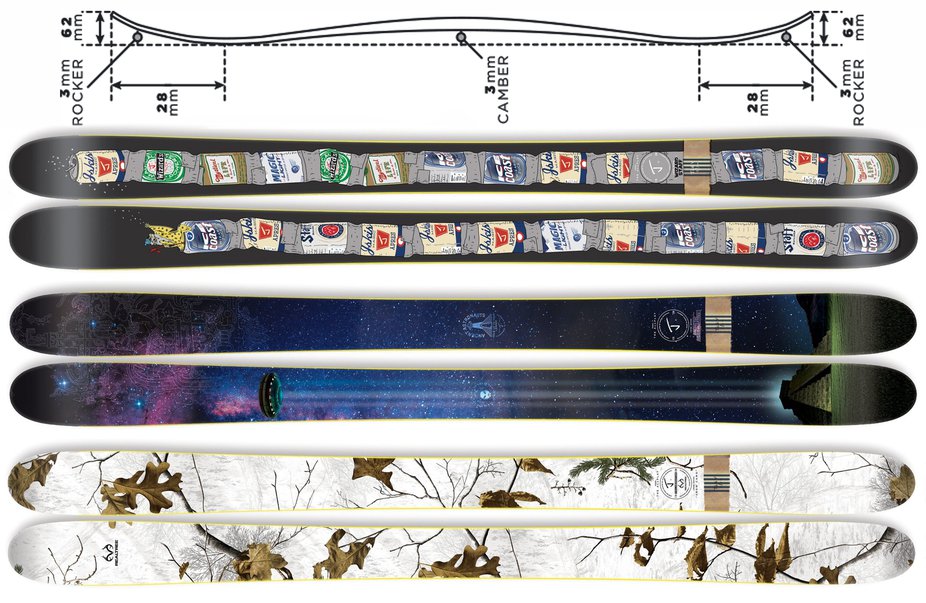 Newschooler's Review: The Allplays are great option if you are looking for one ski and are a playful skier. I was skiing all mountain and jumping cat tracks, finding tranny, laying down hard turns, and generally playing around on the mountain. The first day we had about 8 inches of fresh that got chopped up pretty quick. The next 3 days were everything from ice to moguls to chopped up dense snow to spring slush. They are soft enough that you can press them really well, stiff enough that there is no folding point, and damp enough that they are predictable. I did a nose butter 3 in some soft spring mash potatoes and the tips drove through it at 180 where it was like water skiing. Absolutely amazing. -Lemuel


Characteristics: One ski that does it all turning powder, park, and all-mtn terrain into your personal playground

Manufacturer's Description:

Regardless of the terrain, these super versatile, light and nimble skis are no work… ALL PLAY! Their versatile 98mm width, and innovative shape & flex provide the best of all worlds . . . floats freshies in the trees, reliable high-speed precision under foot for ripping all-mtn, and a light, playful feel with buttery tips for throwing technical tricks in the park & beyond all damn day. The added surface area improves balance on rails and butters with a larger landing pad for big airs & effortless float in up to 12" of pow. The Allplay ski is one of the few skis that can do it all, turning the entire mountain into your personal playground.





Shop For J Skis

Merchant

Sale Price

Retail Price