My first installment will be short and sweet for you guys. I decided to do this photo blog after I was finished shooting. the story will be lacking, but the views will be epic.
October 22nd. Heavy snowfall warning in the forecast, no one expected this one coming. While the rest of calgary was busy getting into hundreds of accidents on the roads, the crew scouted a location and made a plan. We arrived at the location and began shoveling a line. A nice bungie ride into a rail stall to wall ride down, into a 5 foot drop would be the first feature. "Ultimate tranny suicide" kept getting thrown around to describe the feature The boys got nice and warmed up on this one.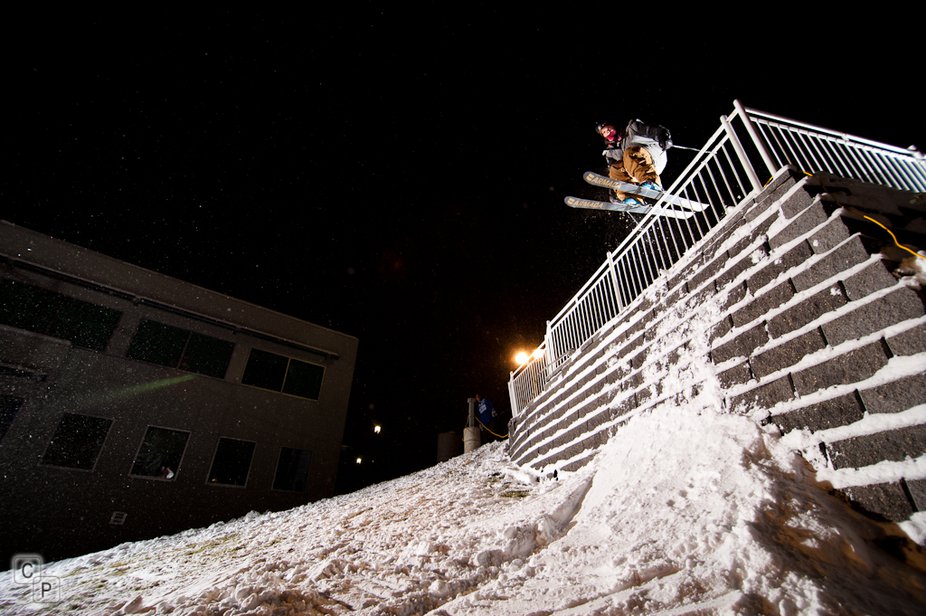 kyler with a nice rail stall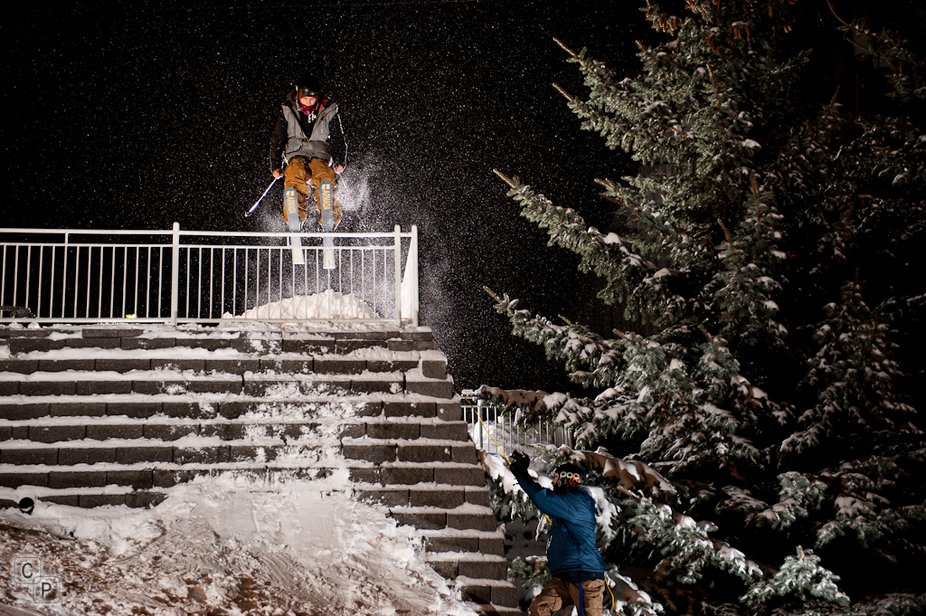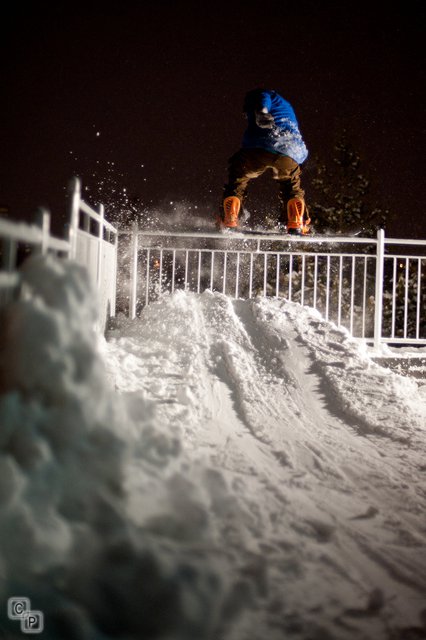 we even had a slow-boarder out with us.
After a quick break, McDonalds run, and new build we had a sick booter to work with! A few hundred feet of rope, and a subaru outback, and an icy parking lot supplied the final ingredients for a sick session to close out the night. The whole night I had been eying up the satellite dishes in the back of the parking lot, trying to figure out how I could work them into a shot. Once we started on the booter I immediately got out the long lens, got the lights dialed in, framed the dishes tight behind the jump. Game on.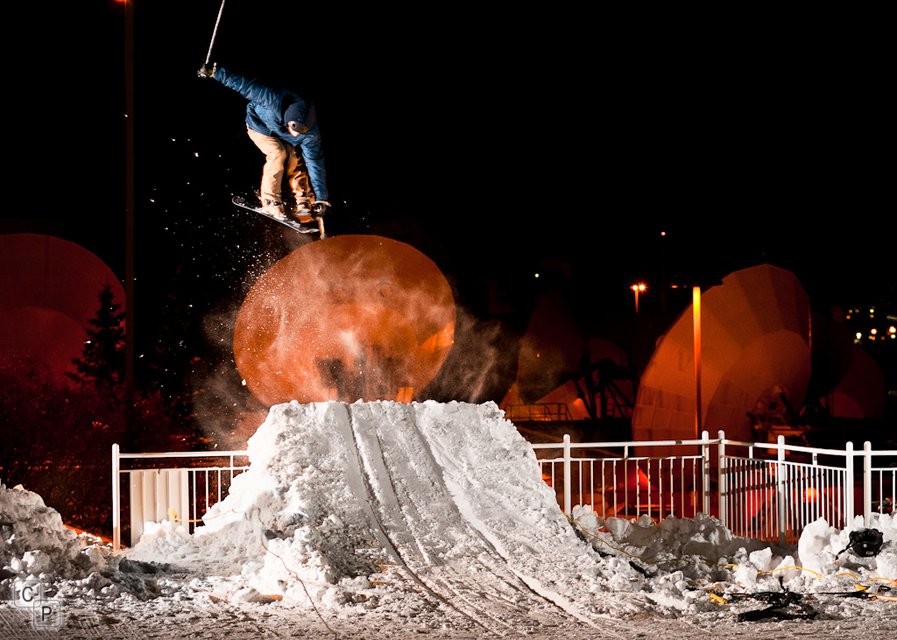 Rob with a nice 360 to get things going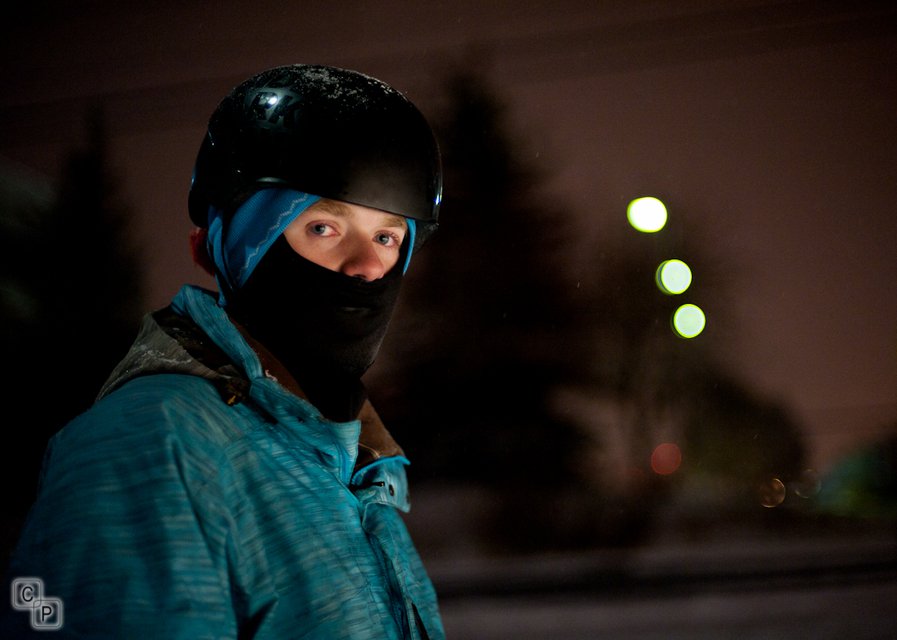 Brent Callow, one half of 403Media, back in full force this season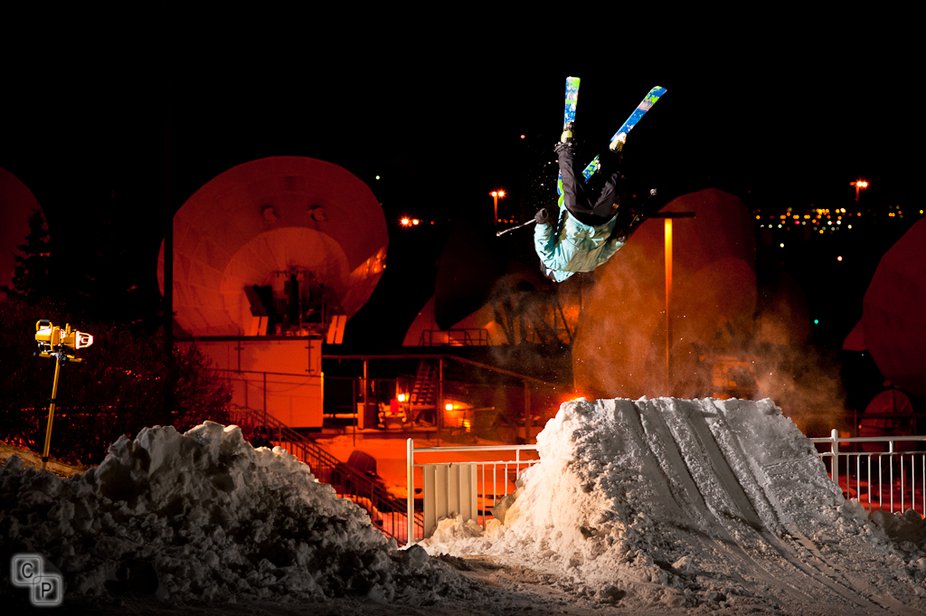 He doesn't waste time here. First hit with a foaty backie and a stomped landing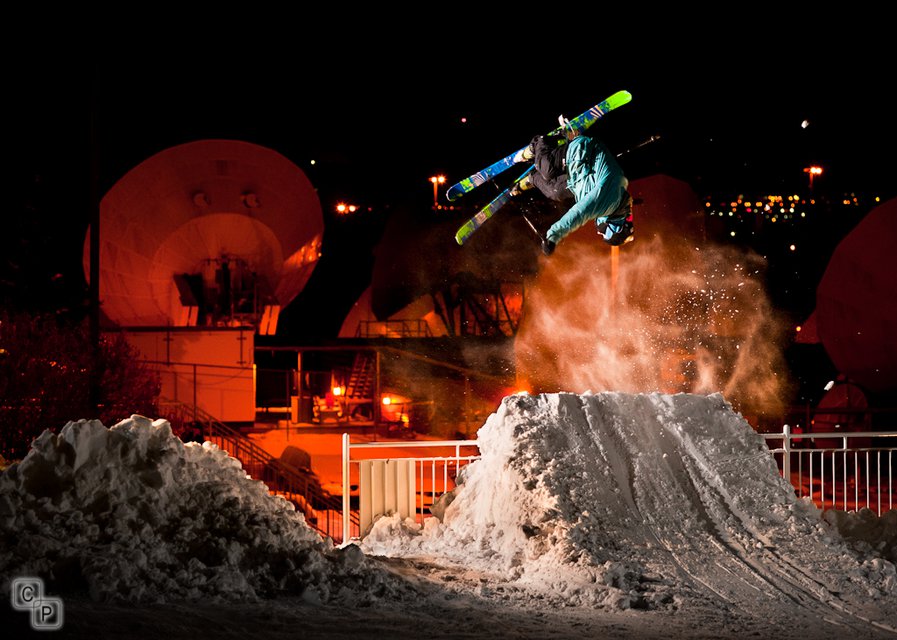 Shot of the night for sure, too bad he couldn't stick the landing. But hey, pretty damn sick for first session of the season!
We wrapped things up at about 2:30am, a little later than expected. Take down the lips, pack the lights, wrap the cords, we're outta here!
Check back for more photo epics later on!
Photos and story by Chris Pilling.
You can follow me on facebook: https://www.facebook.com/chrispillingphotos
or visit my website: http://www.chrispilling.com/