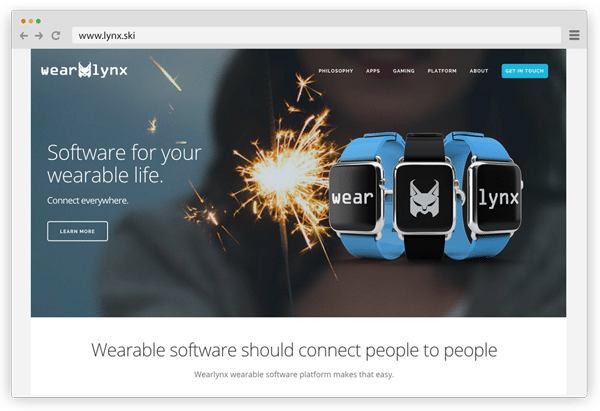 If you are looking for this seasons latest accessory then look no further! This weeks staff pick lynx.ski brings social technology to the forefront of skiing.
Geolocation, score, messaging, status - whatever the content - Wearlynx synchronizes data in real-time with all group members across all wearable devices, over iOS and Android. See exactly which run or lift your friends are on, send and receive messages with a touch of your wrist and get an email summary of your skiing day.
So no matter where you are on the slopes you can connect with who you want, when you want, for as long as you want, through your wearable device. Check them out to find out which resorts will be participating this season!
Don't forget if you want to get your own .ski domain. Go to name.ski and use promo code DOTSKI2015 for a discount.