Hello everyone,
i noticed, that there is again some time gone since my last entry. simple reasons: my computer was broken until Tuesday and i also was skiing most of the time.
So here is a little update, what i've been up to. Unfortunately not the best pictures but i think the next update will be bigger and better. simple reason again: I will fly to Japan on next Monday and I am sure, that i will be able to write some interesting lines and show more pictures once i'm there... Can't wait.
Ok, on 26th I moved back to the Alps to ski for the next two weeks. We had great weather and the skiing was mad fun. Almost every day was bluebird and the parksetup was great for this time. Although there was always someone of us laying around in one of the deck chairs  no one managed to get some photos. Sorry
The partying was great to. We had mad fun on the last night and partied hard. On the next day jojo and i decided to give the skiing a try. So we startet for a little Hangover session. Since we were totally wasted we decided to leave our poles at home and in order to signalize everyone our status we took neon vests with us.
looking like faggots, bailing the whole time we still had some fun!
Jojo stoked to get the bus at 1:30 pm
Safety first!
hiking a small box (almost the only feature, we cleared this day)
smiling (yeah, the pictures are some kind of blue'ish)
Back home I chilled for some time, drank some cups of tea and tried to do some artwork: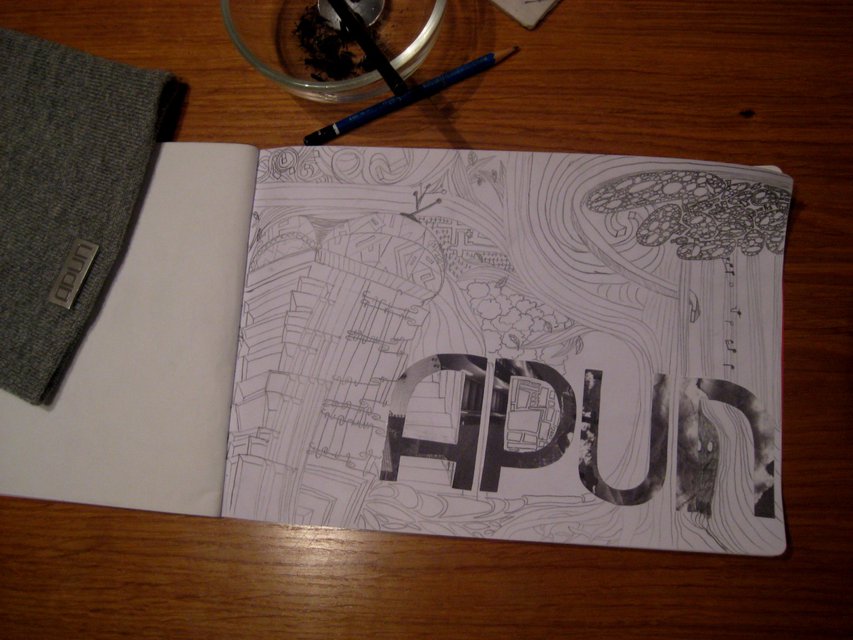 closeup
the last week I started packing my luggage for japan and sold some of our new hats.
So, thats all for today. I will write again once I'm in Japan and i hope you don't lose your faith in me although this update was one of the weakest in my opinion. But nevertheless it's an update!
peace
Simon