The iF3 Movie awards kicked off the festival weekend on Thursday, September 24th. For those who had already arrived in the city, we took our seats and sat back to watch Doug Bishop and Reed Speedman take the stage. Newschoolers very own Mr. Bishop rocked a Red Bull Flabongo and we can only hope that he'll get invited back to host next year. As the awards rolled in, excitement for the films began to escalate. Small World took home film of the year, and based on the nominations, we could tell there were some good films awaiting us for the weekend.
Athlete Category
Discovery of the Year
Jacob Hyllengren / Bon Vivant – BRS
Rookie of the Year
Josh Daiek / Blank. The Movie – WeAreBlank
Best Female Park Performance
Lisa Zimmermann
Best Male Street Segment
JF Houle / Houligan: A Ski Story – JF Houle
Best Female Freeride Performance
Angel Collinson / Paradise Waits – Teton Gravity Research
Best Male Freeride Segment
Sean Pettit / The Masquerade – Super Proof Inc.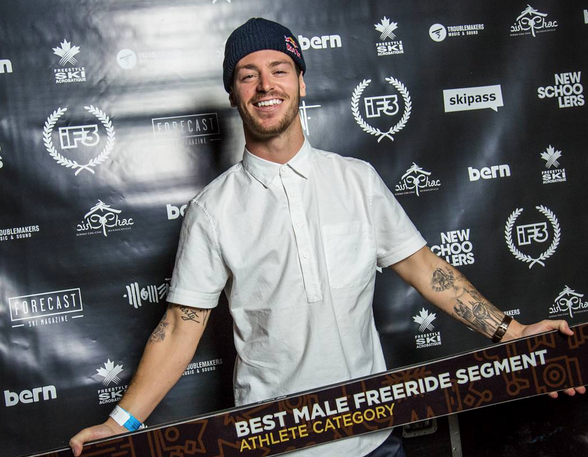 Amateur Category
Best AM Cinematography
Somnium – The Ridge Films
Best AM Editing
Dead End – Not So Local
AM Film of the Year – Presented by CFSA
Profile, Character on Skis – Midiafilm
Open Category
Best Female Short
Tatum Monod Season Edit
Best Short
Vecom Video – Fast Forward
Best Web Series
Salomon Freeski TV
Best Crash – Presented by Bern
Tom Leitner / Passenger – Legs of Steel
Best Single Shot
Passenger – Legs of Steel
Best Storytelling – Presented by Forecast Ski Magazine
For Lack of Better – Clayton Vila Studio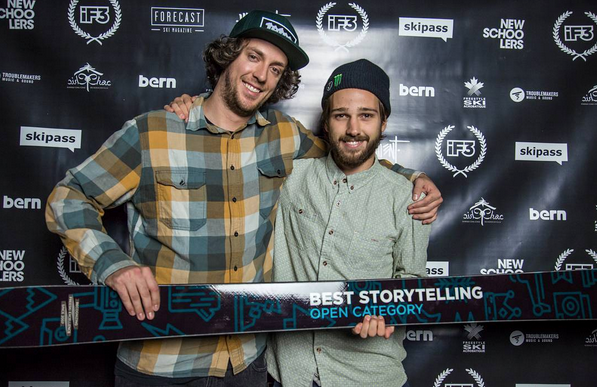 Best Urban Movie
Houligan: A Ski Story – JF Houle
Best Big Mountain Film
The Masquerade – Super Proof Inc.
Jury's Pick
Houligan: A Ski Story – JF Houle
Pro Category
Best Short Movie
Good Company Two
Best Editing
Passenger – Legs of Steel
Best Cinematography – Presented by Troublemakers
The Masquerade – Super Proof Inc.
Film of the Year – Presented by Chic Chac Lodge
Small World – Level 1 Productions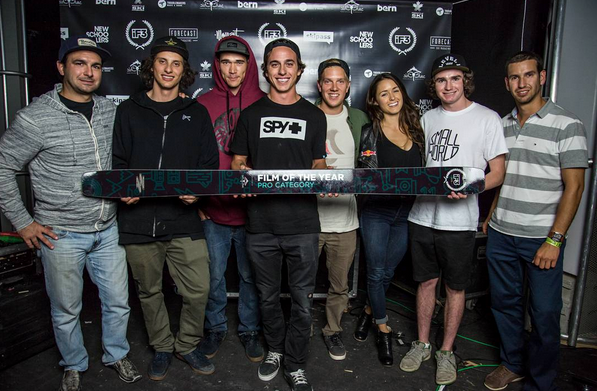 Newschoolers Launch Party @ TRH BAR
Not long after the awards finished up, the crowd began to make its way to TRH- Bar where Newschoolers hosted additional screenings and an evening of fun. TRH not only had a stage, an outdoor patio, and some of the finest of the ski industry, but many brought their skateboards along and shredded the bar's indoor skate ramp.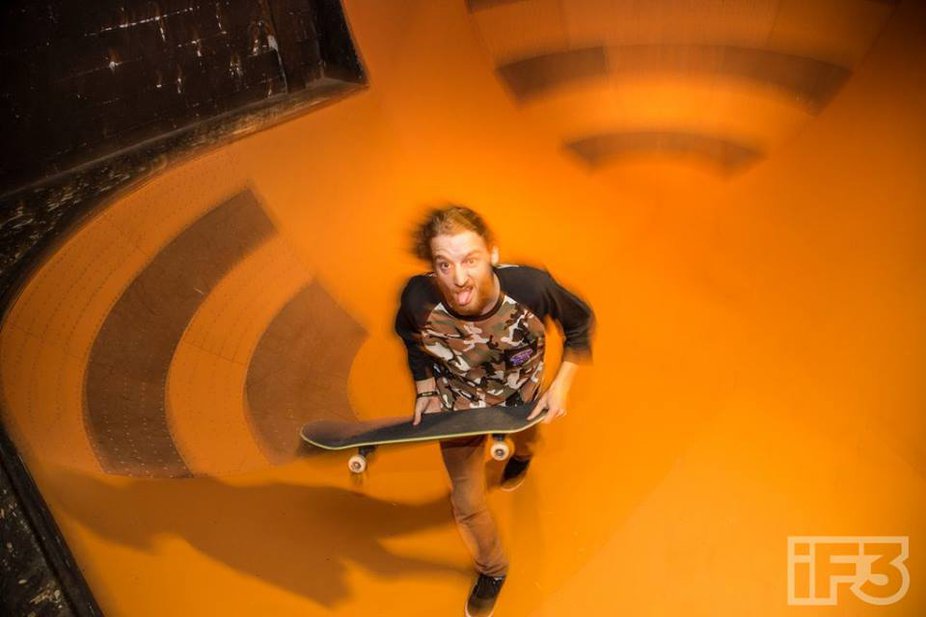 Maxime Messier photo.
In true Newschoolers fashion, we kept the party nothing short of rowdy. Chances are if you made it, you had the infamous Flabongo filled to the brim with beer shoved in your face (multiple times), and a GoPro roaming around in attempt to get the best shots for the next On The Road with Mr. Bishop. This was only the beginning, and by the vibes being tossed around on night one, it was clear that the rest of the weekend was going to be unforgettable.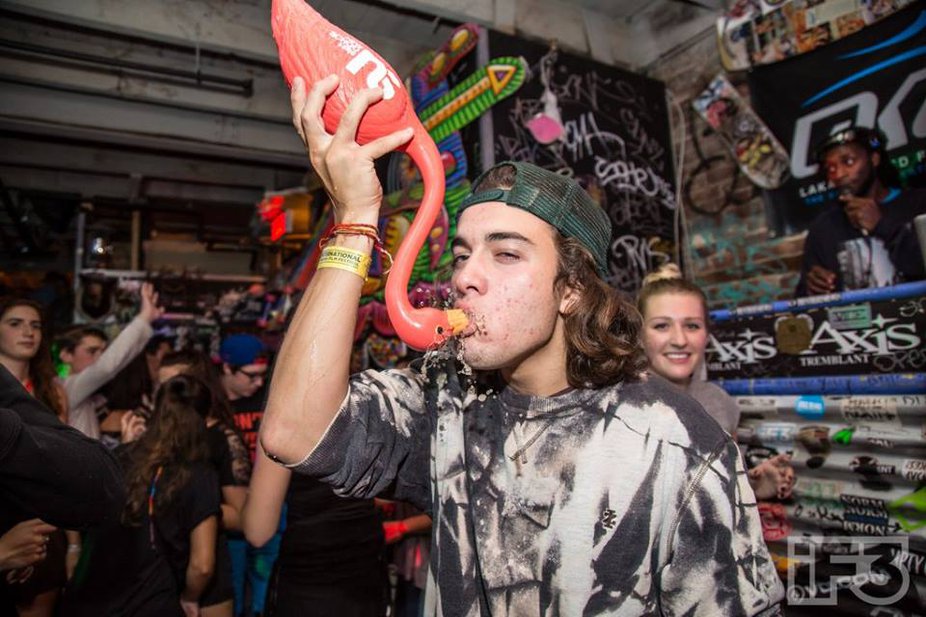 FUCKING FLABONGO. Maxime Messier photo.
Stay tuned for the finest of recaps coming to you as we slowly (but surely) recover from the weekend and try our best to recall just what went down in Montréal for the 9th annual iF3.