The complete success of the first day of iF3 Innsbruck was topped off by two crazy parties, however the second day of the festival was just as awesome. Thanks to more signing sessions with copious amounts of pros and plenty of the best freeski movies being premiered, iF3 Innsbruck was once again the place to be this weekend, with some referring to it as a freeskier's paradise.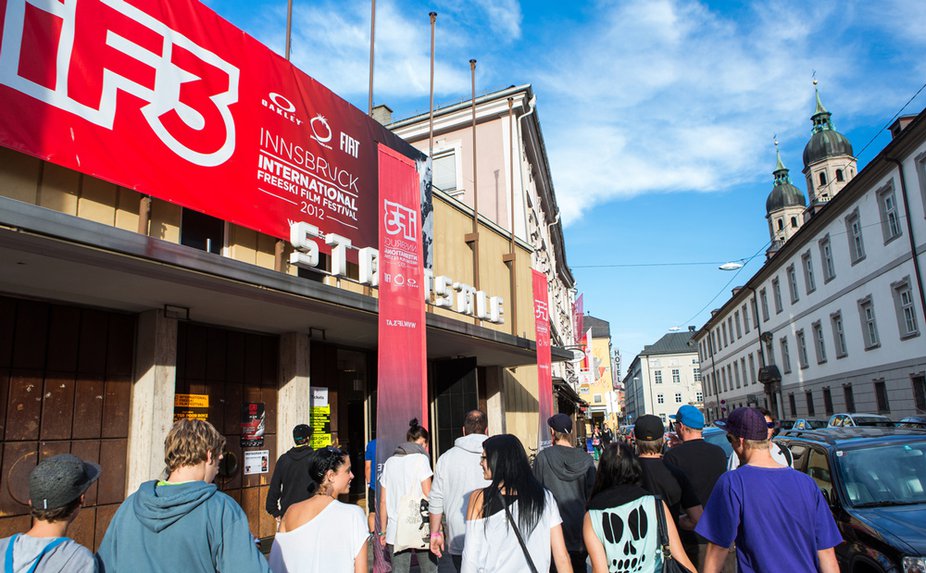 The second and final day of iF3 Innsbruck began with a number of hungover bodies crawling out of bed after the Freeski Crew Oktoberfest Party and the Legs of Steel Party presented by Oakley, which can only be described as raucously insane.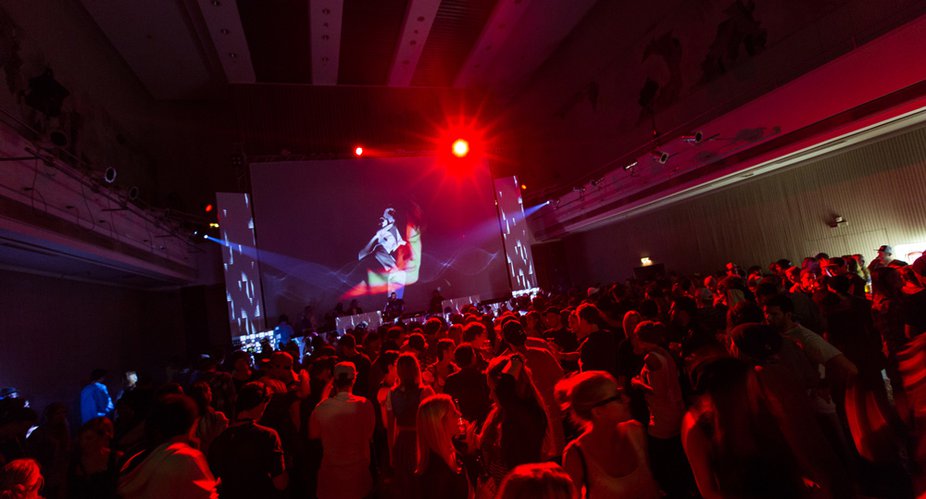 The Legs of Steel Party
Four separate movie screenings kept everyone's fuzzy minds entertained, and in between the films everyone took the time to check out the humming Brand World, where they had to opportunity to hang out with pros while getting their hands on some sweet merchandise.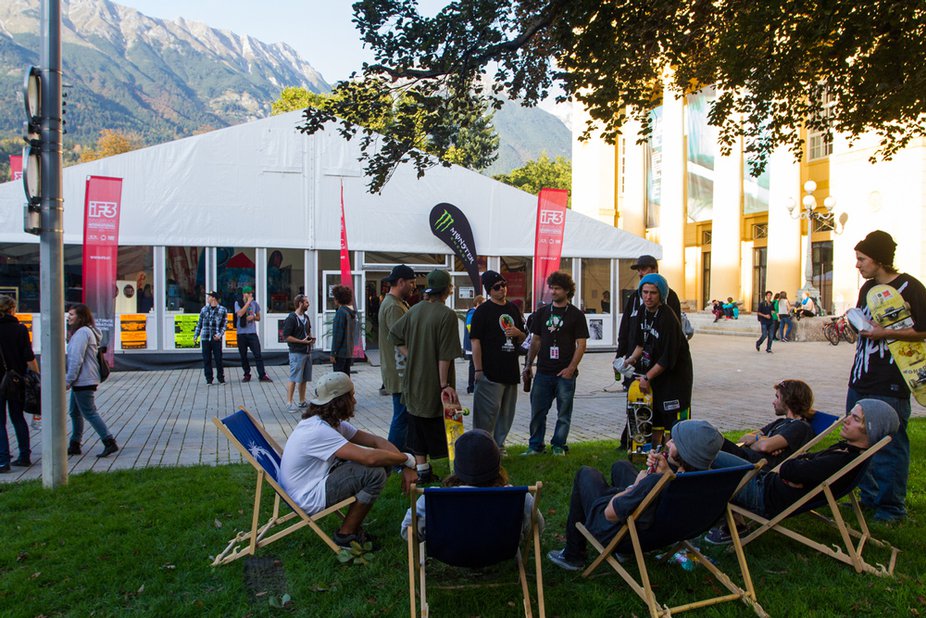 iF3 Brand World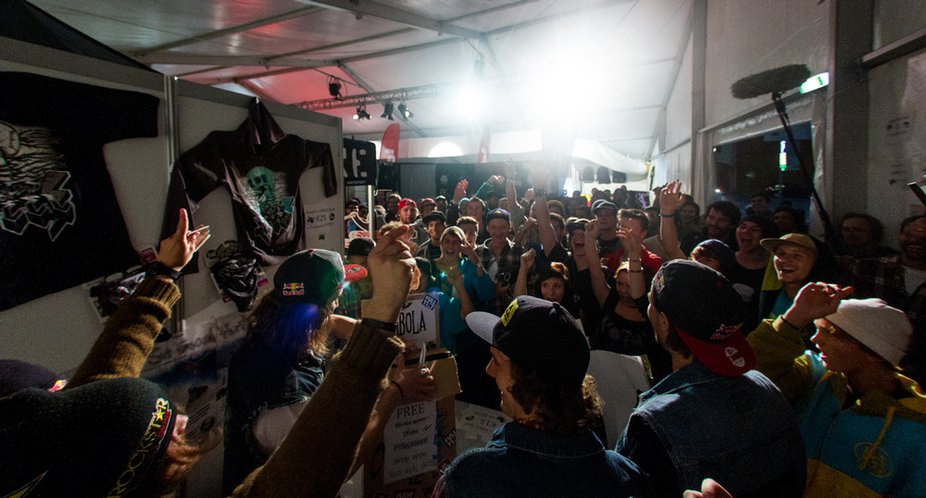 Another crazy highlight was the humongous Bag Jump, where festival attendees old and young took turns free falling. Some went down screaming, some laughing, but they all wanted to go again.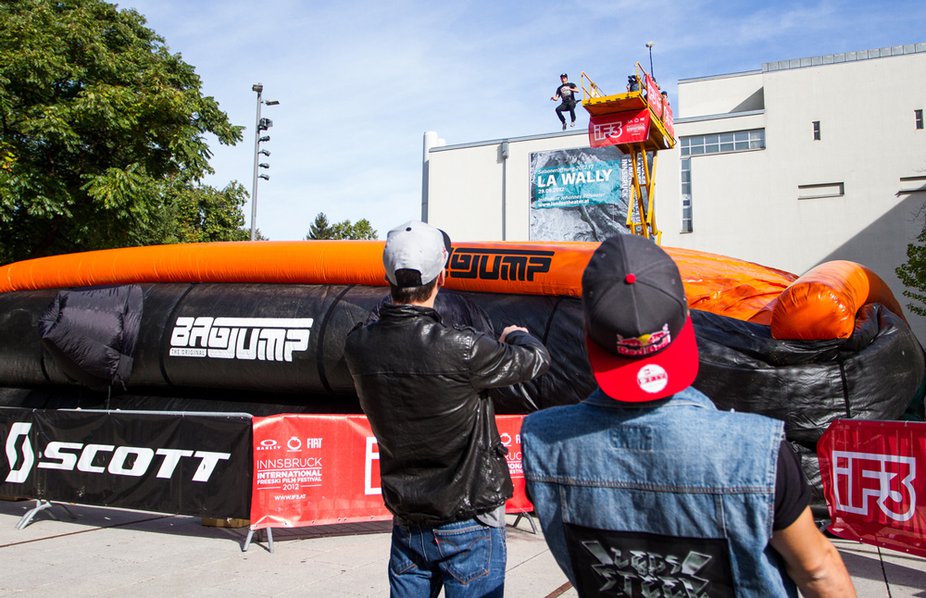 During the premieres, everyone was blown away early in the day by Level 1's Sunny, which won Best North American Film at iF3 in Montreal. The incredible vibe continued throughout the day with the screenings from MSP, TGR and many more, before the awesome day was topped off with Junkies on a Budget's first movie, In Space, which won Best European Movie at last weekend's iF3 Europe in Annecy, France.
After the last screening, the JOB award was given out, which honors the best of the five unique segments in the film and was voted on by the fans themselves. So needless to say, madness ensued when the segment produced by Daniel Seideneder was announced as the deserving winner of this prize.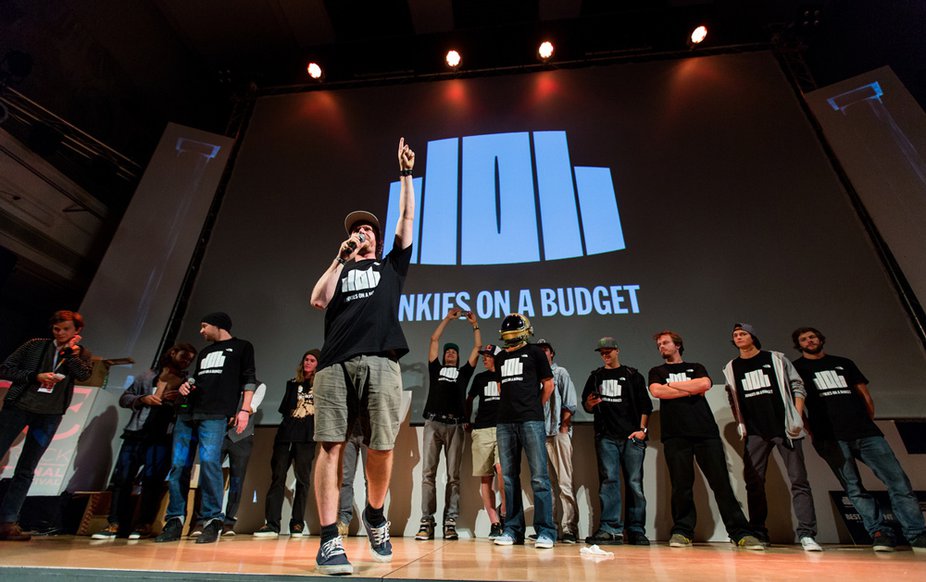 Junkies on a Budget
To sum it all up: Too many drinks, great times, and just plain old-fashioned fun made the first ever iF3 in Innsbruck a massive success, and everyone is already looking forward to next year!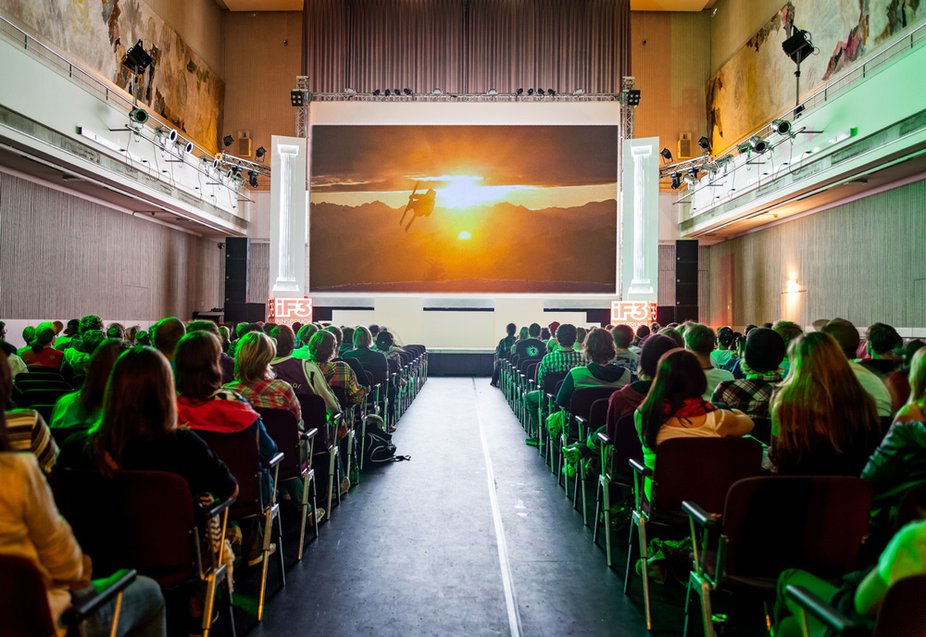 For more information on iF3 Innsbruck, check out iF3.at, http://www.facebook.com/iF3festival & twitter.com/iF3.