iF3 Innsbruck officially kicked off this week with the iF3 Hintertux Freeski Session. Some of the world's best freeskiers had a perfect bluebird session on the glacier earlier this week with more and more riders joining them daily. For a taste of the first park session of the season, check out this edit from Hintertux...
Meanwhile back in Innsbruck, preparations were running at full throttle.  The iF3 Brand World opens its gates today at 12pm sharp with the first screening starting at the Innsbruck Stadtsäle at 2.30pm. To get your tickets for this weekend's premieres, head on over to https://store.if3.at.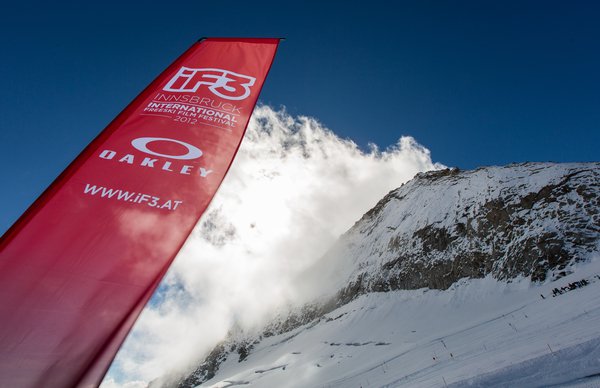 The iF3 Hintertux Freeski Session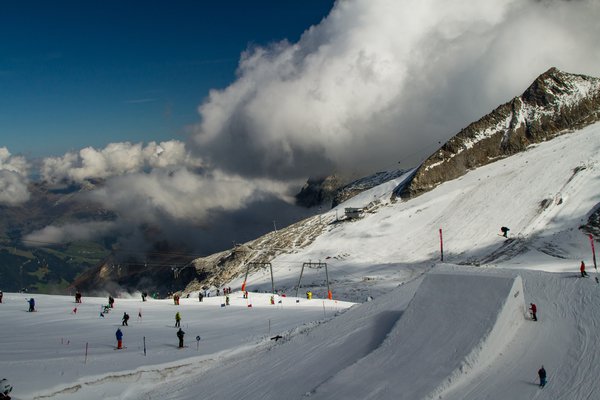 Just in time for the iF3 Hintertux Freeski Session, the big jump line at the Hintertux Glacier opened for the first time on Wednesday. The jumps were perfectly manicured all day and were the perfect size for early season shredding. The sun was out and although there was a little wind, all the pro freeskiers that turned up were super stoked to be skiing again. It was the first time on skis since the summer for many of them, so everyone kept it pretty mellow over the awesome 16 and 18 meter jumps – a great opportunity to practice some styled out 720s and 540s. After an extensive kicker session many of the riders hiked the jib features which included a close out rail, a gas tank-like barrel, a down rail and a corrugated pipe with many more jib features ready to be set up.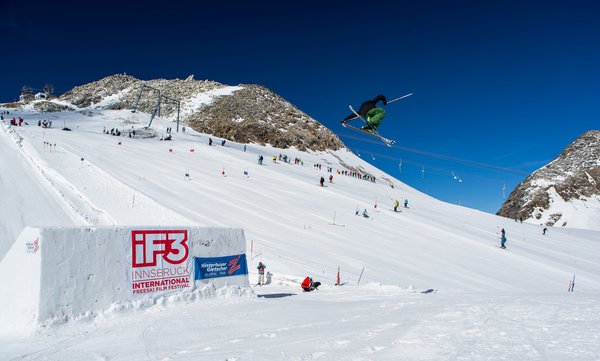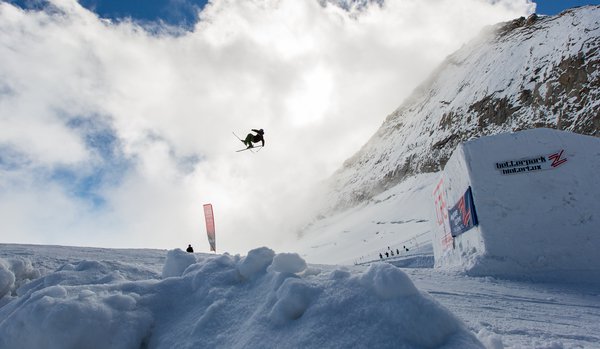 The French Canadian, Scandinavian and Central European crews were joined by recently crowned "iF3 Best European Male Performance" winner Henrik Harlaut, as well as Sean Pettit, Luke Van Valin, Phil Casabon, freeski legend Tanner Hall and Richard Permin; so it was truly an international melting pot of freeski professionals at the Hintertux Glacier, and a great time for everyone to catch up with friends and get their ski legs back into shape.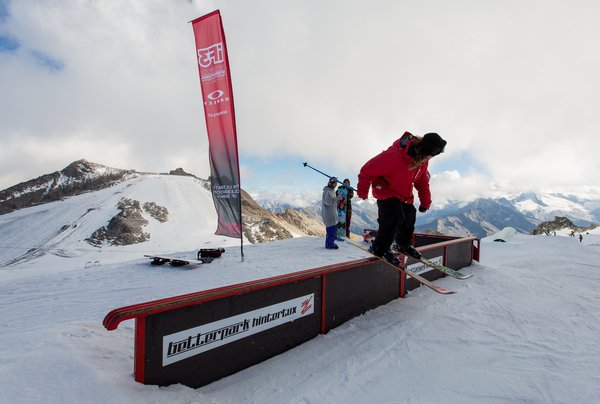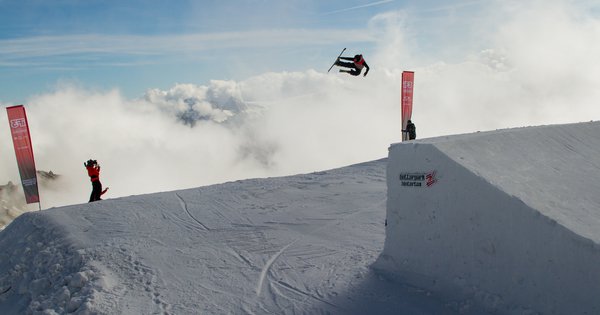 At the same time in Innsbruck, the city halls rapidly turned into festival grounds. The Brand World tent is up and the big brands have set up their booths to be ready in time for signing sessions and exhibitions throughout today and tomorrow. With the newest products on the market and the latest trends from all the labels you love; the Brand World will be a very interesting place to check out. Inside of the stunning Stadtsäle everything is set up; to show the best freeski movies of 2012, as well as to host the legendary iF3 parties and music acts including DJ Friction (Freundeskreis), Electro Ferris aka Ferris Hilton (Deichkind) and DJ Harris aka DJ Binichnich and the Kaiser Chiefs DJ Set. Make sure to get your tickets and join us this weekend for this celebration of freeski culture, lifestyle and fun!
For more information on iF3 Innsbruck, check out iF3.at, http://www.facebook.com/iF3festival & twitter.com/iF3.