March 13th, 2021 – Québec, Canada –It's time to register! The 14th edition of iF3 Canada presented by Audio-Technica Canada will take place from October 20th to 23rd, 2021. Our presenting partner Audio-Technica Canada announces that all film companies and film producers are now invited to register for the iF3 Movie Awards 2021 with a deadline of July 24th, 2021. For this 14th edition, we will keep a hybrid format for the festival. It will take place online & in person if the local rules and regulations allow it! iF3 plans to hold screenings and in person events in both the province of British Columbia and Quebec as well as international hot spots which are to be announced. Many of the best ski and snowboard films will be presented for this occasion.
We invite you to get hyped for the upcoming season with us by celebrating the best images of the ski & snowboard international community!
Please click the image below for the link to register your project: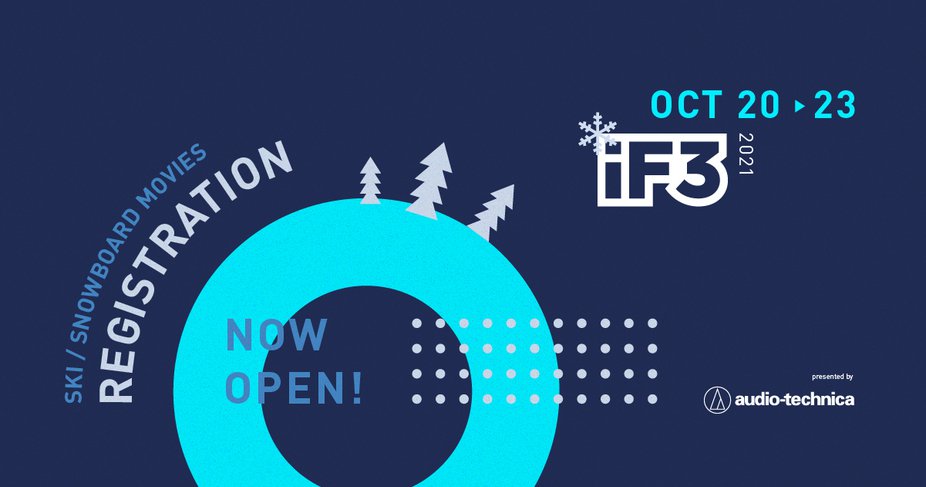 Stay tuned for more updates!
About iF3
iF3 searches, recognizes and rewards the best of what the freesports communities and spirit have to offer. This includes ski, freeski, snowboard, freeride and mountain biking disciplines. We produce innovative and entertaining events and media that unite sport with culture, for both a local and international audience.
Press & Media Relations:
Luc Skypowder, 819-578-3448, skypowder@if3festival.com
Communication & Administration:
Camille Martin, communications@if3festival.com
Partnerships and Sponsorships:
Zach Aller, 514-817-7008, zach@if3festival.com
iF3 Movie Awards Director:
Jeff Schmuck, 778-378-7011, jeff@if3festival.com
Information about iF3 and upcoming events:
https://www.facebook.com/if3festival/
https://www.instagram.com/if3festival/?hl=en (@if3festival)