Here are some more shots from my trip to Baltimore from the iPhone.
It was a beautiful flight to Baltimore. Running away from the sun.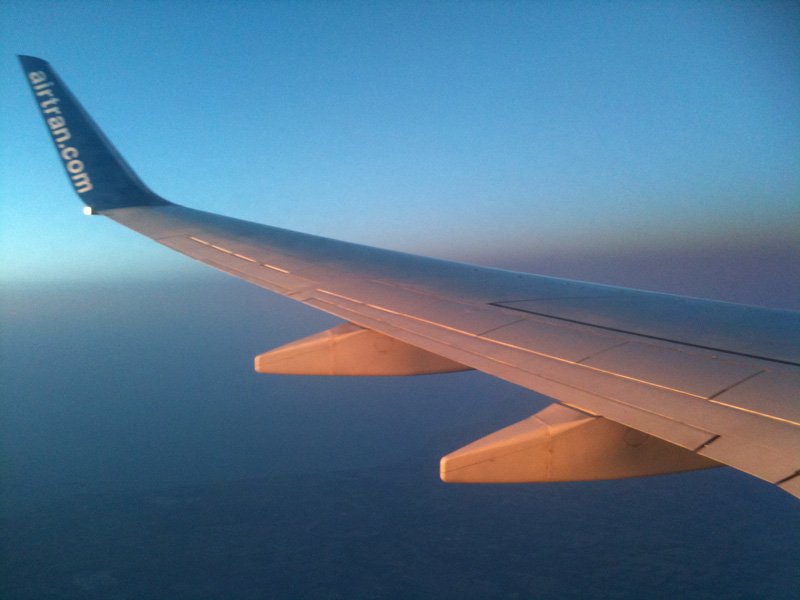 Such useful products in the SkyMall.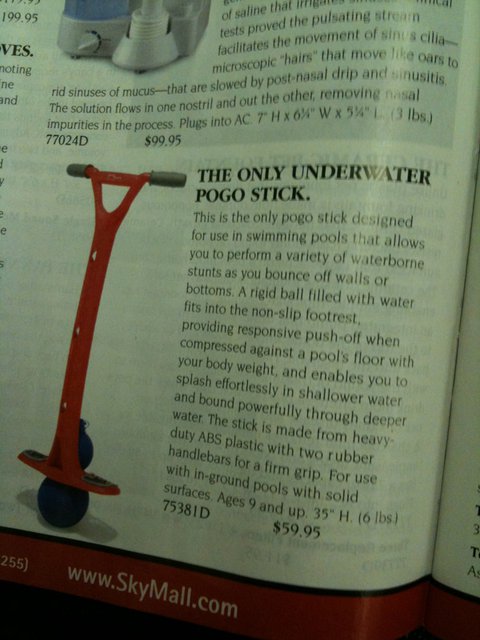 I rode the light rail from the airport to downtown Baltimore. $1.60, much better than the $45 cab ride.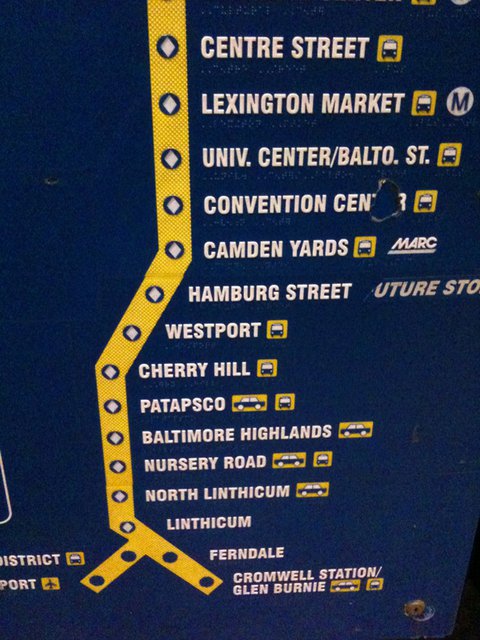 They LOVE crabs down in Baltimore.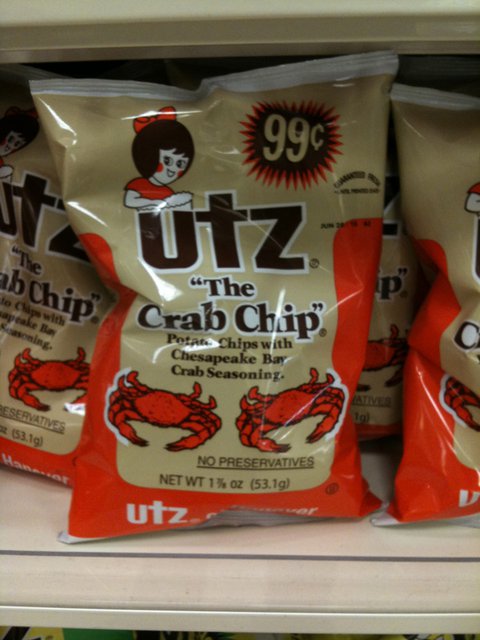 I had dinner with a view.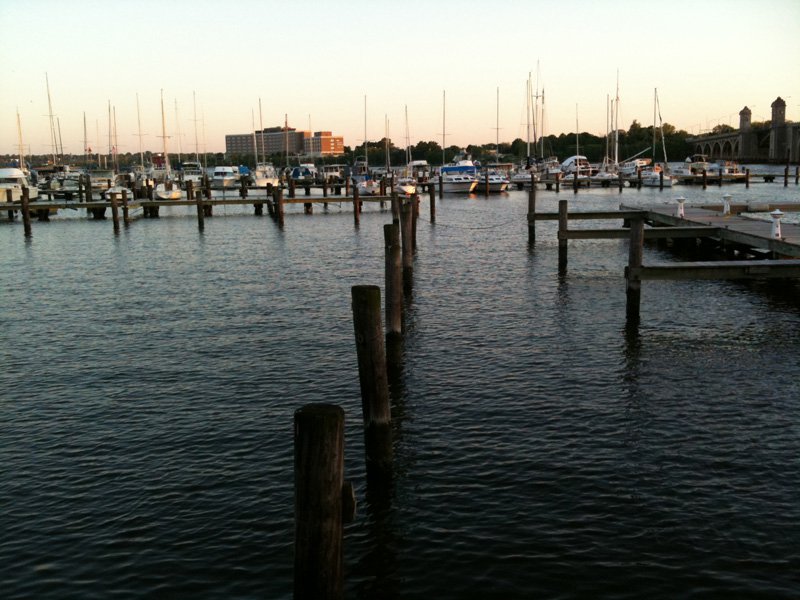 The OTO crew went out for a crazy Cinco de Drinko party.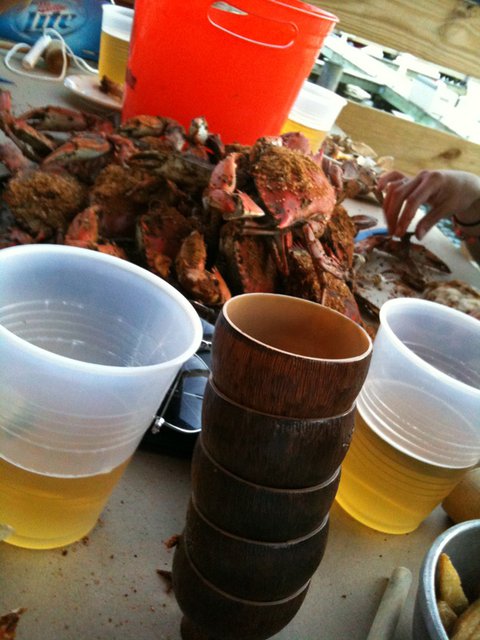 Everyone had crabs, except me. I'm allergic to them.