Hello everybody and welcome to my new blog. I don't know if anyone is interested in my posts, but i hope that with time, there will come some readers.
At first I want to give a big shout out to Mr Bishop and the newschoolers crew for creatin the blog feature. I tried to blog on my own page, but it never works well. ns blogs are different: plain, easy and simpel and this is why i will try. I'm also inspired by this thread and driven by boredom.
The thread will be about Living the good life. At least for one season. I won't work, as the thread creator but if everything works out well i will live a pretty damn good life. From December on I will be free to do everything I want, so i will start in the Austrian Alps and ski as much as possible in the Bregenzerwald and Arlberg area. From late January till April I will travel to Japan and search for epic powder.
What comes after this season? We'll see.... But for now I want to provide you guys with stories and pictures from my experiences living the good life.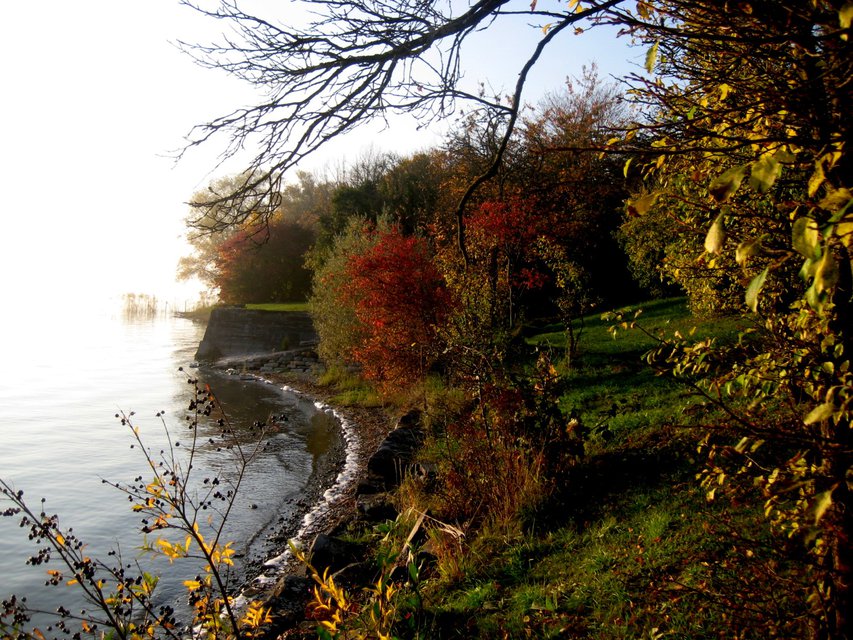 Ok, finally the leaves shine in the brightest colors and today was some of these days: a melancholic pre-season downday
I went to the lake, sittin there, chillin there... Nothing else to do and feeling desperate because you can't ski at the moment. The season is ahead, but I still have to wait some days pass. I felt so bad, because the only thing i want to do is skiing right now. It feels really mad on these days, when your thoughts on skiing are just to strong to do something else.
But nevertheless, tomorrow is a new day and some action will go on instead of chillin the whole day. Luckily these pre-season downdays are rare. And luckily the season is full ahead and hopefully it will be one of the best seasons ever.
And I always remember: I live a good life, everyday!
peace
Simon