Words: Ethan Stone
Last week I made the journey to Tignes, France to check out the European Winter X Games. I've been to the X Games in Aspen once before, and wanted to see if Europe can do the crazy scene that is X justice. Plus, I wanted to go skiing in France. Turns out that the X Games in Tignes is all that, and a bag of baguettes. Here's the full scoop.
This article is just words and photos, but if you want to see videos, check out the Results page on the X Games website. There you can watch every run from the eliminations and the finals; thanks ESPN for making all that great content available!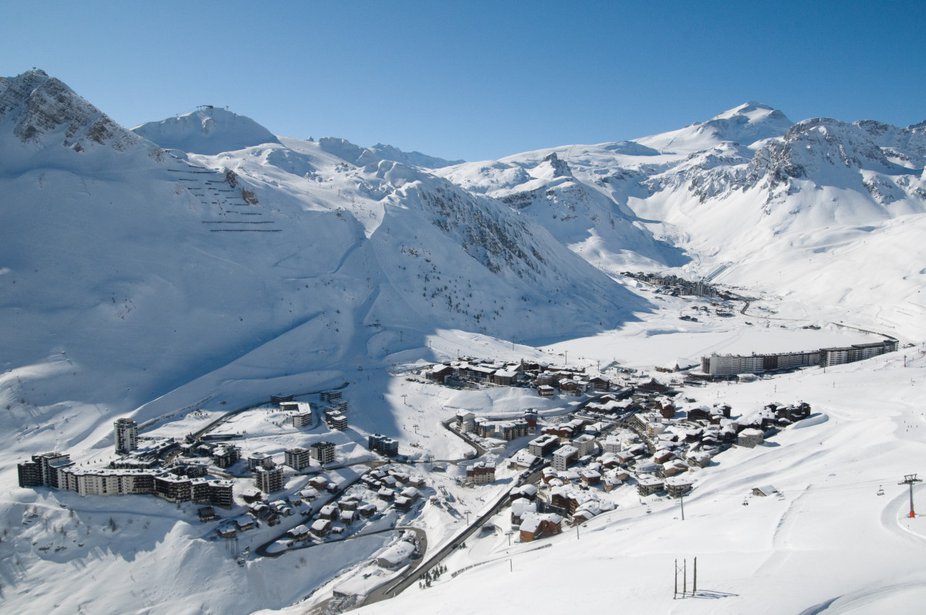 Tignes 2100 and Val Claret. photo: ©Andy Parant
Tignes is a fairly standard Alpine ski resort, for which the normal adjectives apply when describing it to North American skiers: extensive, sprawling, mind-boggling. Huge. Awesome. You get the idea.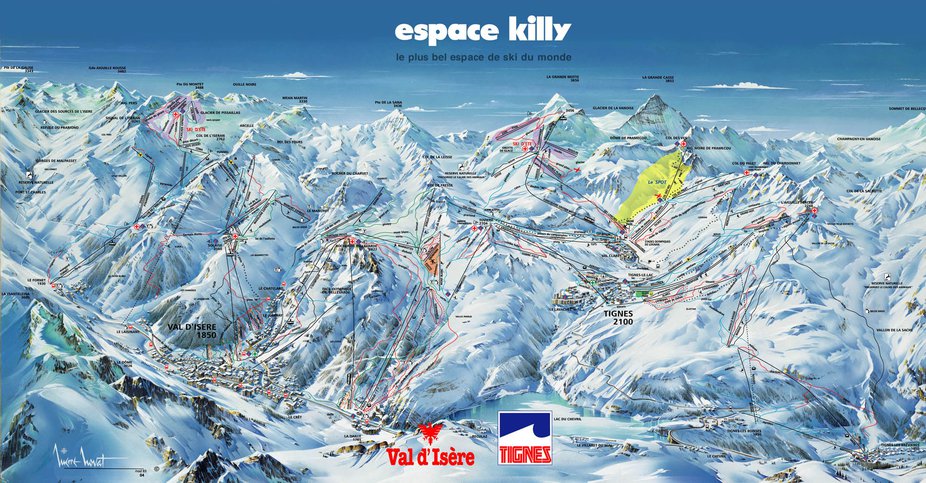 In European ski resorts, connection is the name of the game, as neighboring ski resorts strive to connect their lift systems, offer up a single lift pass, and then boast about how big their network is. Ski resorts that can't brag effectively about their size face marginalization in the fiercely competitive Alpine ski tourism industry. Tignes has partnered up with neighboring Val D'Isere to form the "espace killy" ski area, which is big enough to keep you skiing for at least a week before you see the same run twice.
Though not as well-known as the Aspen X Games, the Tignes event has a flair all its own. The French turn out in enthusiastic hordes to support their halfpipe skiers, and since skiing culture is so deeply embedded in the Alps, all of the X Games athletes are treated even more like rock stars than usual. Whereas the X Games might occasionally be viewed by the general public in North America as being something of a circus sideshow, over here in ski-crazy Europe it gets the respect and mainstream media attention it deserves.
"The way that people are about basketball and baseball and football back home, that's skiing here," said Torin Yater-Wallace. "Everyone's always coming up and asking for a picture or an autograph. Having people being so stoked on skiing is pretty cool."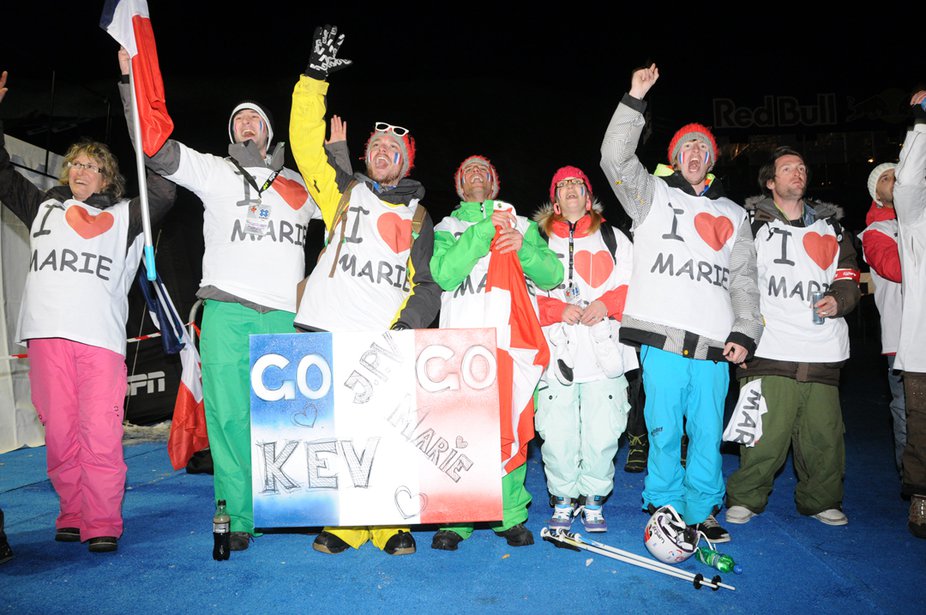 Some French fans cheering on Marie Martinod, Joffrey Pollet-Villard, and Kevin Rolland in the pipe. photo: Stone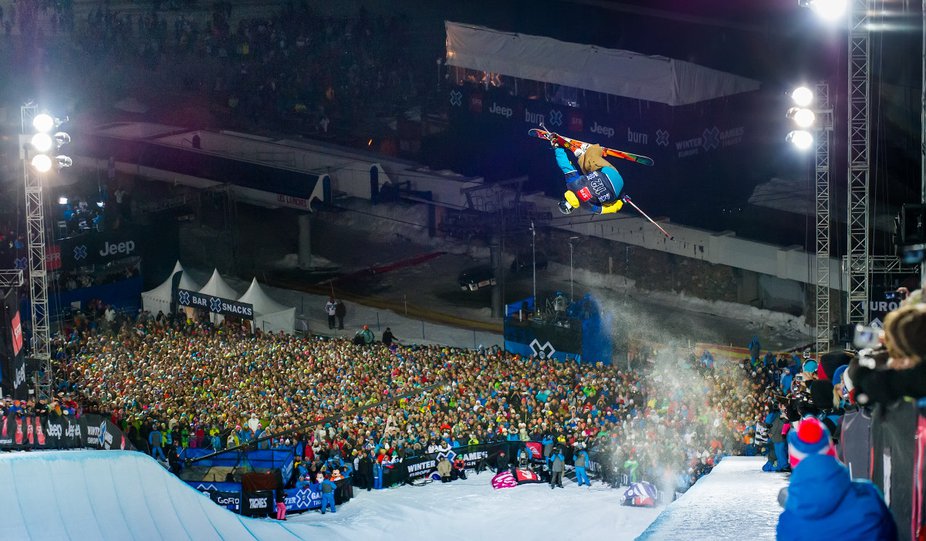 A huge crowd always turns out here to watch the superpipe competition. Photo ©Andy Parant
The first medals to be awarded in Tignes were those for the brand-new Real Ski Backcountry contest. There was a bit of confusion regarding who actually won Real Ski, because ESPN hosted a crowd-voting bracket on their website that turned out to be the vote for the "fan favorite" and not the overall winner, which was determined by a judging panel. The judges awarded Sammy Carlson the first-ever Real Ski gold medal, with Parker White taking second and Sean Pettit in third, while Wiley Miller picked up the fan favorite vote. You can watch all of the Real Ski contest entries here.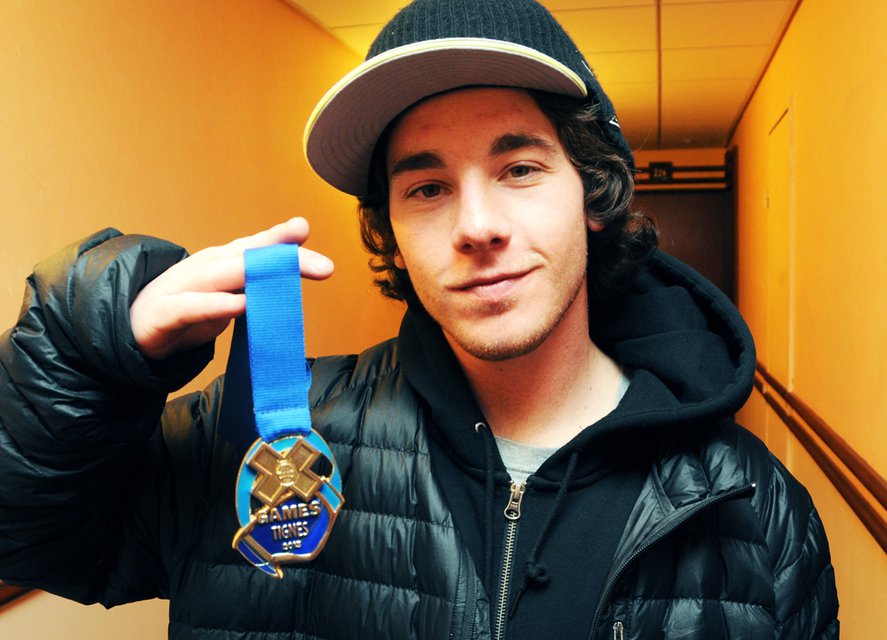 Congrats Pasty C, you just won the X Games! Photo: Stone
After two training days, the competitions kicked off on Wednesday with ski slopestyle eliminations, where some bad luck and gnarly weather knocked a good handful of top-seeded competitors out of contention, including the entire Aspen X Games slopestyle podium of Nick Goepper, Henrik Harlaut, and James Woods. Sammy Carlson, whose second run was thwarted by the terrible conditions, spoke in no uncertain terms about being forced to drop in the middle of a blizzard. "At the level that we're skiing at, to send competitors out in that weather is just offensive to me and the other riders," Sammy said in an interview with Freeskier Magazine.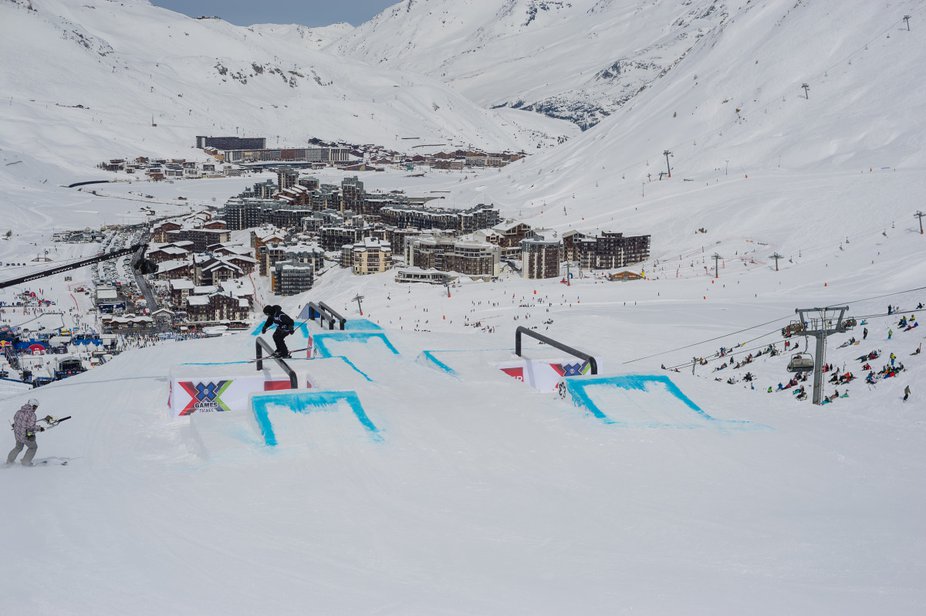 Joss Wells in the top rail section, with Tignes in the background. Photo ©Andy Parant
Tom Wallisch in the bottom rail section. Photo ©Tristan Shu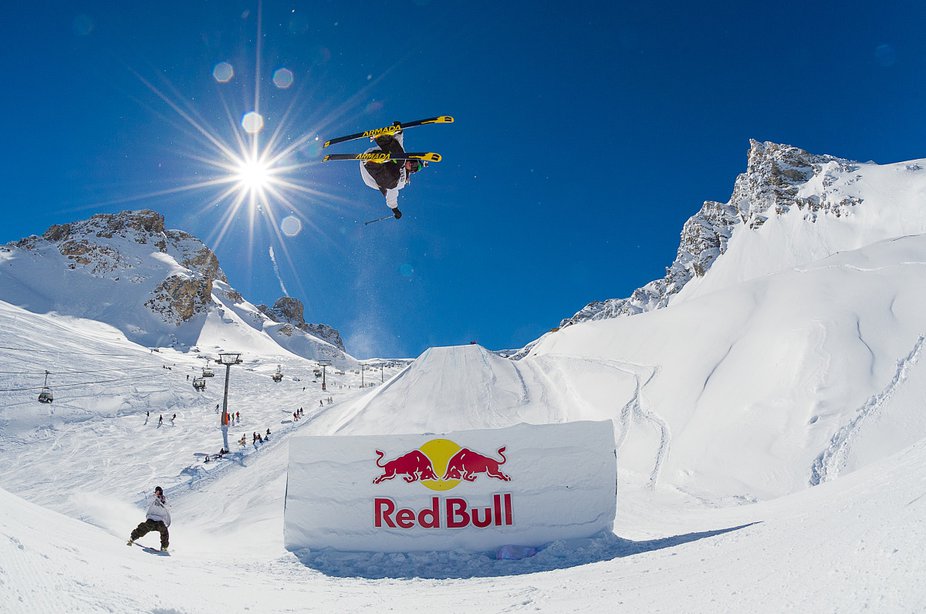 Henrik Harlaut enjoys some nice weather during slopestyle training. Photo ©Andy Parant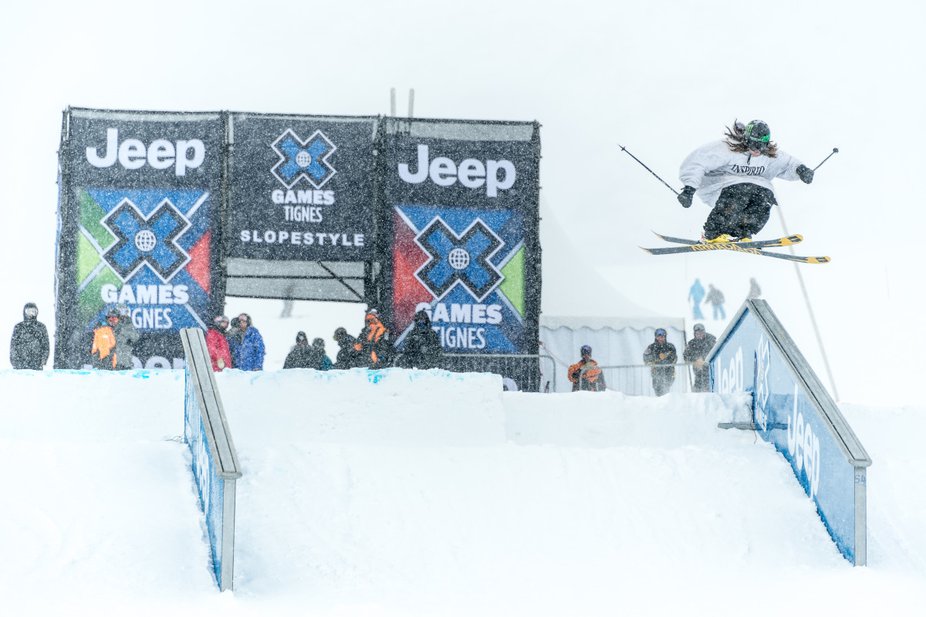 Unfortunately, the weather wasn't so friendly to E-Dollo in the eliminations. Photo ©Tristan Shu
If the slopestyle shakeup had a positive side, it was the opportunity for a few fresh faces to make the finals. McRae Williams, Alex Beaulieu-Marchand and Noah Morrison all qualified for their first X Games finals, stylish Kiwi veteran Jossi Wells qualified first with a beautiful run, and Russ Henshaw, Gus Kenworthy, Tom Wallisch and PK Hunder rounded out the top eight. As mentioned above, Nick Goepper didn't make the final cut, but he did stomp an incredible double cork 1080 on one ski.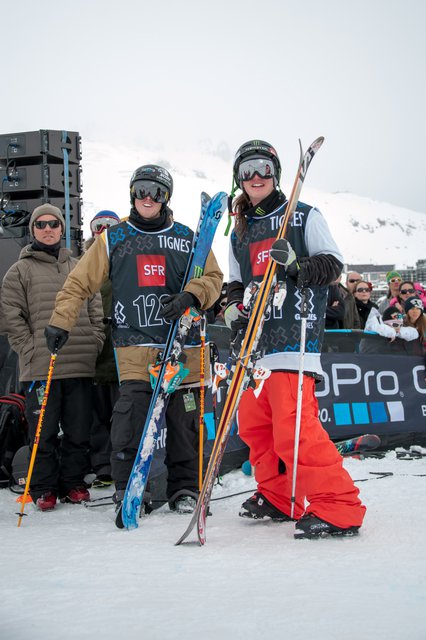 Tom Wallisch was amazed at how much bread and cheese the French consume. James Woods is a Euro (if you consider Britain European), so he's already used to it. Photo ©Maxime Mouchet
On Thursday, these eight got their chance to tear up the slopestyle course under much-improved conditions. McRae Williams led after the first run, and upped the ante on his second go-round: nosebutter 450 on to switch; switch on, front 270; tail butter 450 on; left cork 9 blunt; switch right double rodeo 10 safety; switch left rodeo 10 blunt; and an explosive switch 2 on, back 450 out of the final rail feature to seal the deal. The judges awarded McRae's technical rails and polished jumps with a score of 94, which the rest of the field, despite their best efforts, was unable to top. Top qualifier Jossi Wells landed in second place, with Gus Kenworthy rounding out the podium.
Although it will be endlessly discussed here on Newschoolers and elsewhere whether McRae's winning run was the best performance of the day, no one can deny that McRae's run was pretty much flawless in terms of execution. For my part, it was a pleasure to see a winning run without double flips on all the jumps, and a refreshing sight to see a hardworking, generally underappreciated skier like McRae standing on top of an X Games podium.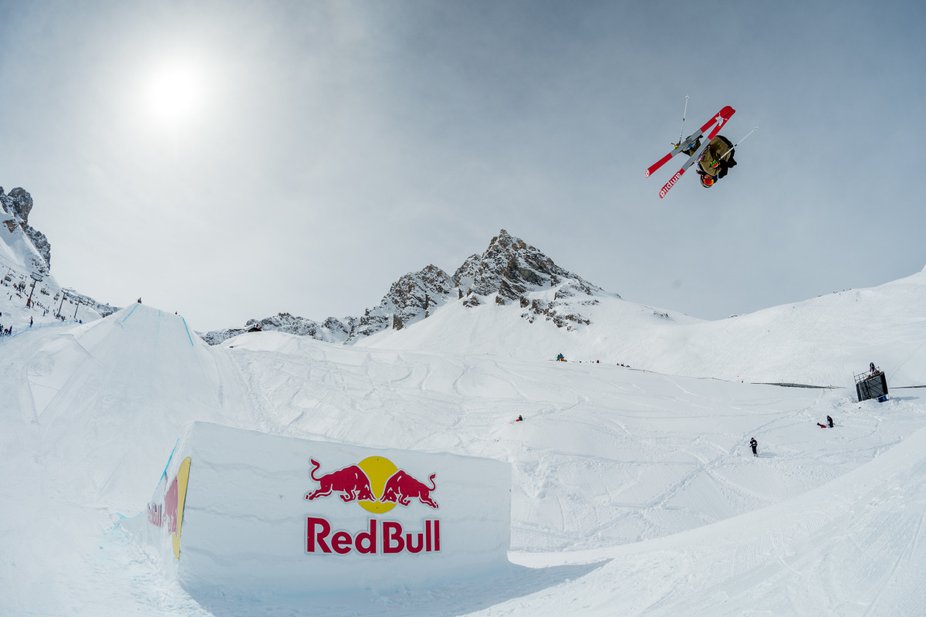 McRae's switch right side double rodeo 1080 safety (wow, that's a mouthful). Photo ©Tristan Shu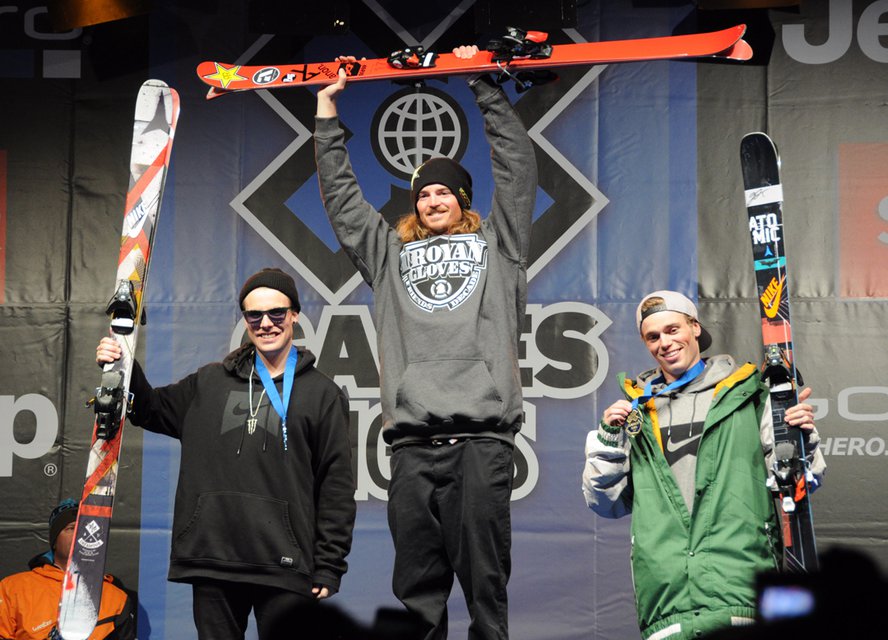 The men's slopestyle podium: McRae Williams (1st), Jossi Wells (2nd), Gus Kenworthy (3rd). photo: Stone
The big question in the women's slopestyle was whether Kaya Turski would prevail against her new arch-nemesis, 17-year-old Tiril Sjastad Christiansen of Norway, who won gold in the Aspen X Games earlier this year, blocking Kaya's bid to win the slopestyle there for the fourth straight year. But although Kaya couldn't complete the four-peat in Aspen, she was able to hit the mark in Tignes (she's won here three times, too) with the help of a ballsy switch disaster 450 on to the first rail, clean 540s through the jump line, and a switch 2, continuing 2 on the bottom rail. Christiansen was a close second with the help of a beautiful 900 tail, and Dara Howell picked up third place.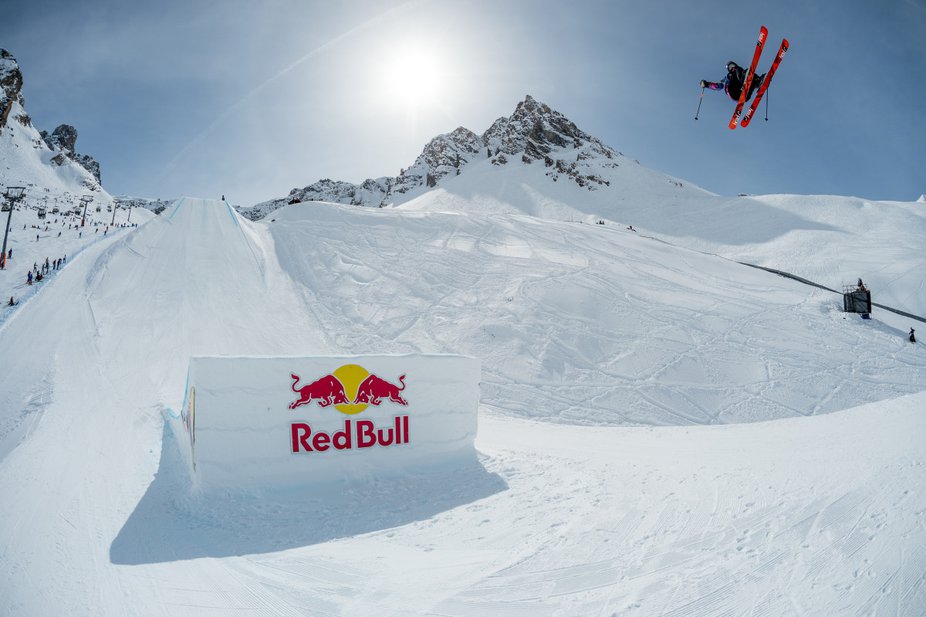 Kaya on her way to her fourth consecutive gold medal in Tignes. Photo ©Tristan Shu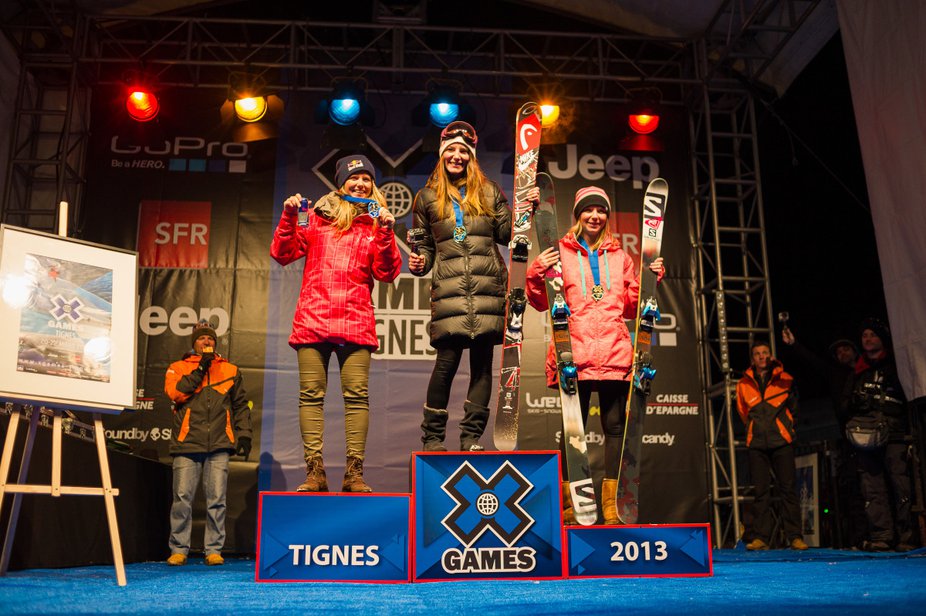 The women's slopestyle podium: Kaya Turski (1st), Tiril Sjastad Christiansen (2nd), Dara Howell (3rd). Photo ©Andy Parant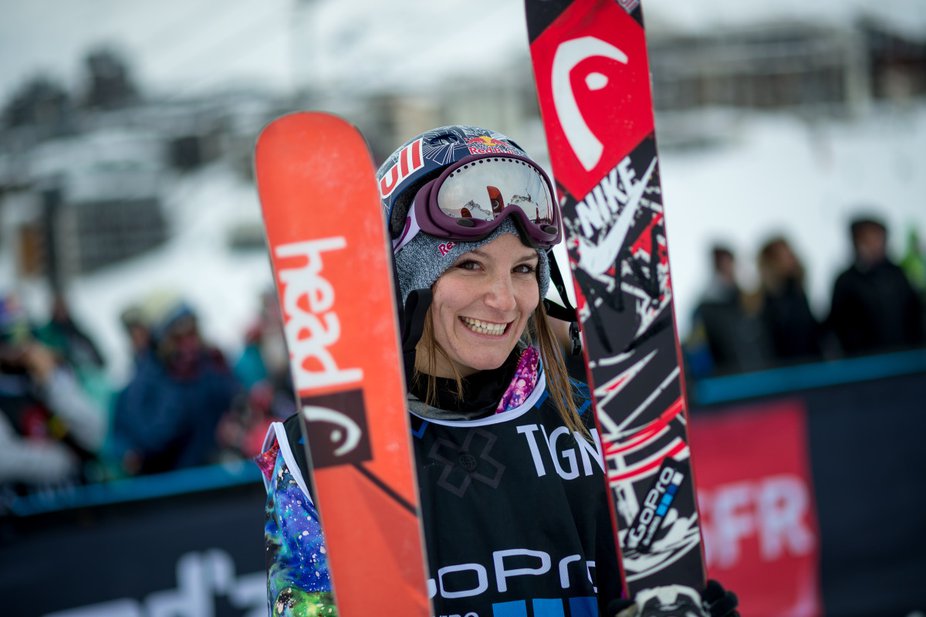 Kaya Turski. Photo ©Tristan Shu
Once the slopestyle wrapped up, it was time for superpipe eliminations under the lights, where Kevin Rolland qualified first ahead of David Wise, Mike Riddle, Joffrey Pollet-Villard, Torin Yater-Wallace, Matt Margetts, Simon Dumont, and Byron Wells.
Thursday's action ended with a Nerf fight (yes, apparently Nerf was one of the sponsors) in the athlete and media lounge. Unlike in Aspen, where the competitors are spread across town in various hotel rooms and sponsor houses, here in Tignes most of the crew was housed in one hotel, making for a more familiar atmosphere for everyone involved.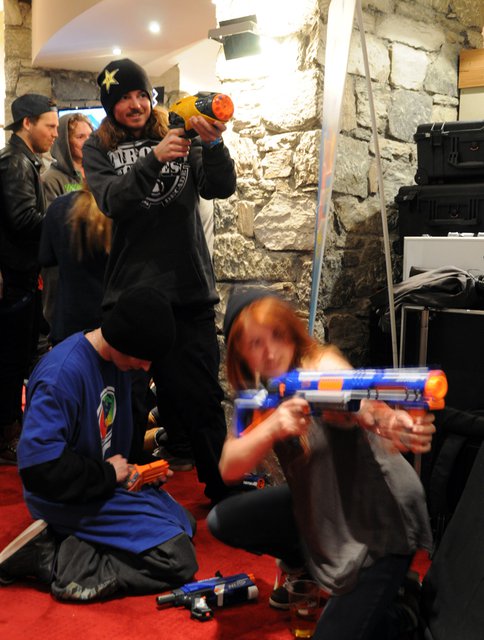 McRae, Taylor Seaton, and friend battled it out with...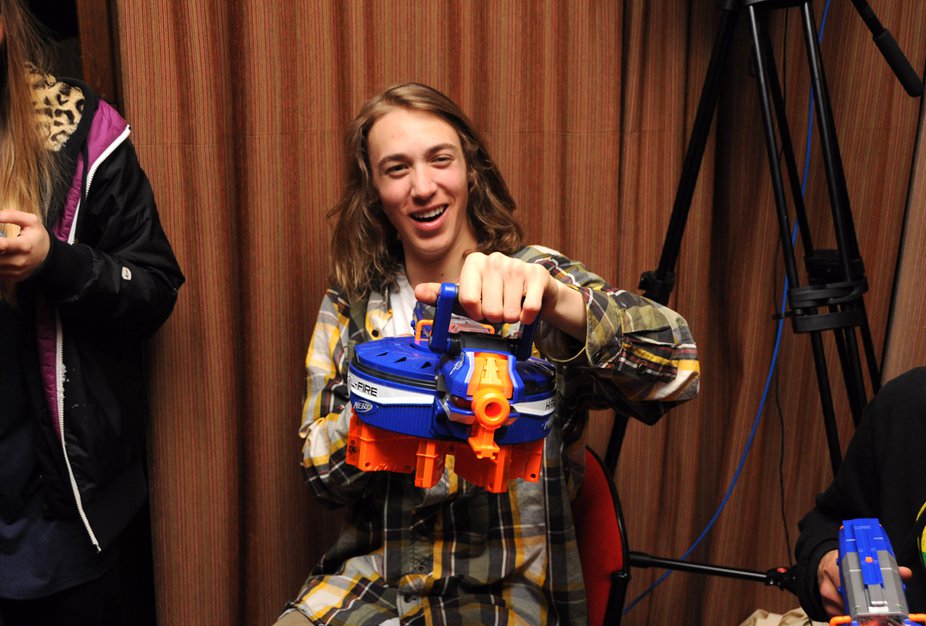 Alex Beaulieu-Marchand! photos: Stone
On Friday it was time for the highly anticipated superpipe competition. The continuing French-American pipe rivalry took center stage, with Aspen X Games winner David Wise and last year's Euro X pipe winner Torin Yater-Wallace facing off against home-court players Kevin Rolland (who won here in 2010 and 2011) and height addict Joffrey Pollet-Villard, who this year has been rewriting the rules of halfpipe amplitude.
I hadn't realized this until this weekend, but since 2005, only French and American skiers have won the men's X Games halfpipe. Oh Canada, where art thou?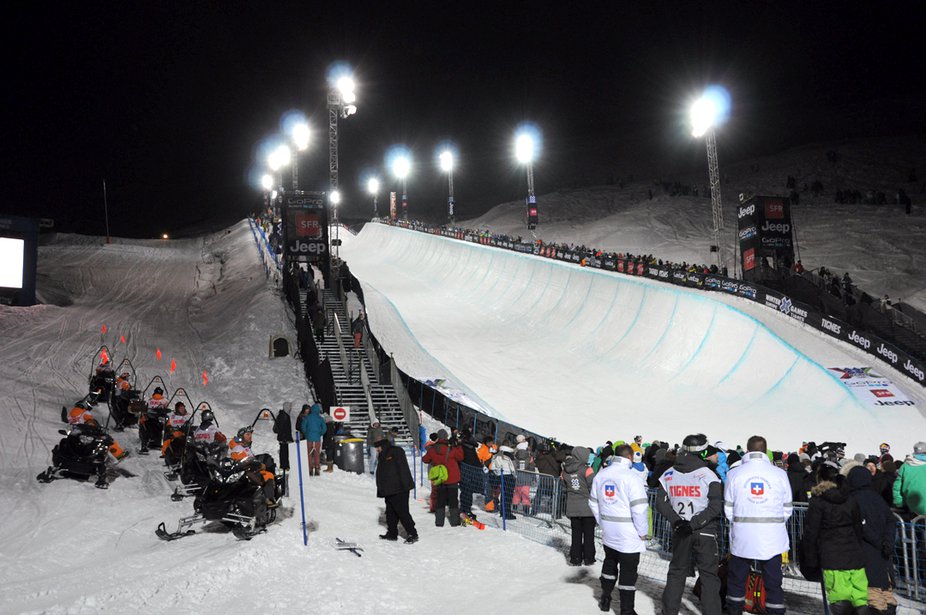 Everyone put on one hell of a show despite some inconsistencies in the pipe. In the end, it was Torin's third run that picked up the top score, and deservingly so: rightside double cork 12 critical, leftside cork 10 blunt, switch right 7 mute, and a banger closing combination of a huge alley-oop double flatspin 9 japan on the right wall into a down-the-pipe double flatspin 9 japan on the left wall and almost running out of tranny at the end of the pipe.
"The pipe is a little shorter here, and I travel pretty far down the pipe on my last hit," said Torin. "I almost landed without pipe. It was the sickest feeling though, to land at the last line and still ski away from it."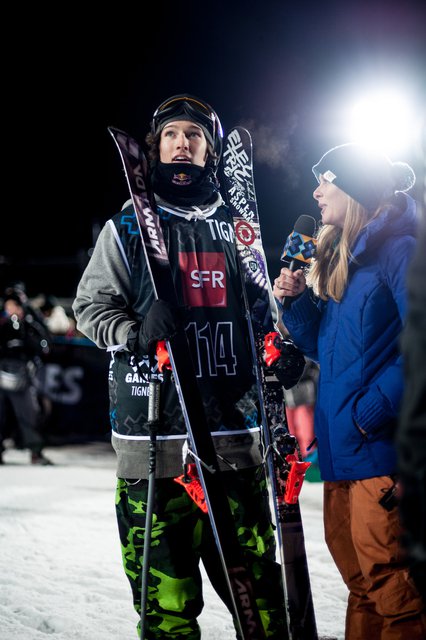 Torin Yater-Wallace. photo ©Maxime Mouchet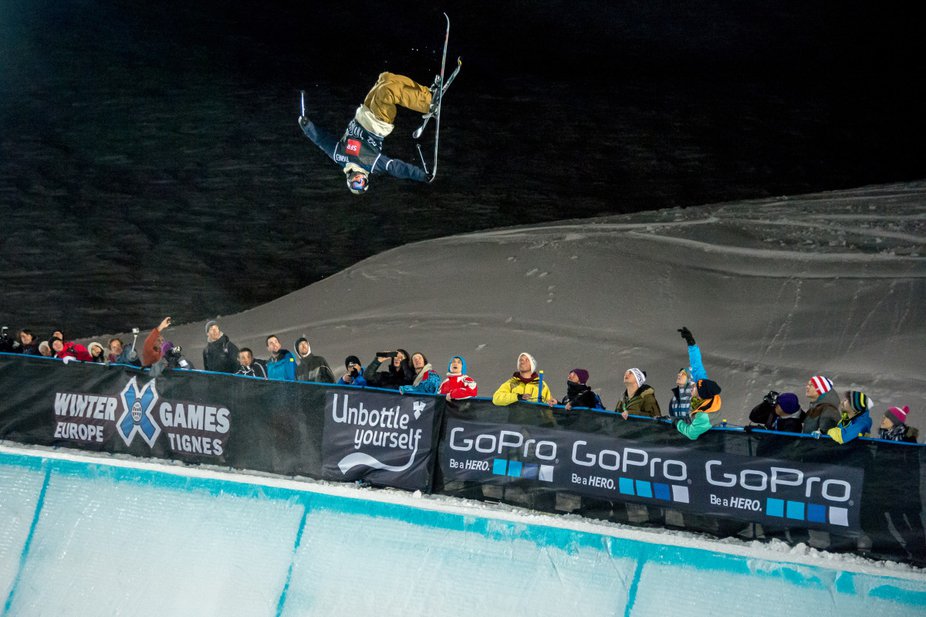 David Wise. Photo ©Tristan Shu
David Wise kicked off his run with a beautiful switch right 9 blunt, and continued to spin all four directions down the pipe: switch leftside double 9, rightside dub 12, left dub 12, and his trademark alley-oop flat 5 blunt on the last hit. But despite stomping left, right and switch dubs, David had some visible trouble navigating this pipe, and commented that some undervert spots on the wall had left him disadvantaged. "It was a tough night, and just landing three runs is an accomplishment in and of itself," he said afterwards. Difficulties aside, it was still good enough for second place. Frenchman Kevin Rolland picked up third place to the cheers of the hometown crowd, stomping his unique Whiskey Flip to switch (I guess they're calling it a double cork 10 these days), switch right 7, left dub 12, alley-oop flat 3, and a switch left 7.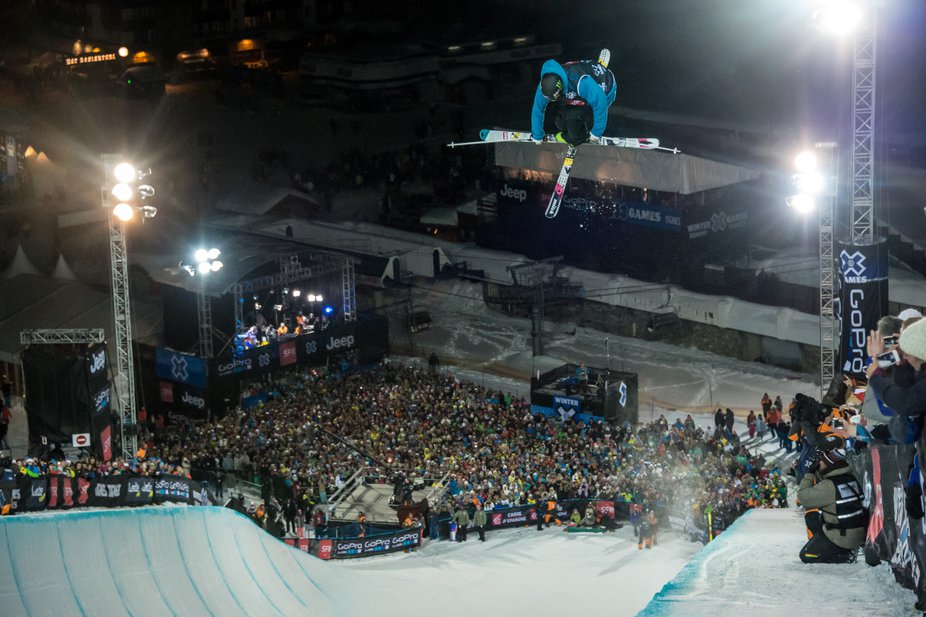 Kevin Rolland. photo ©Tristan Shu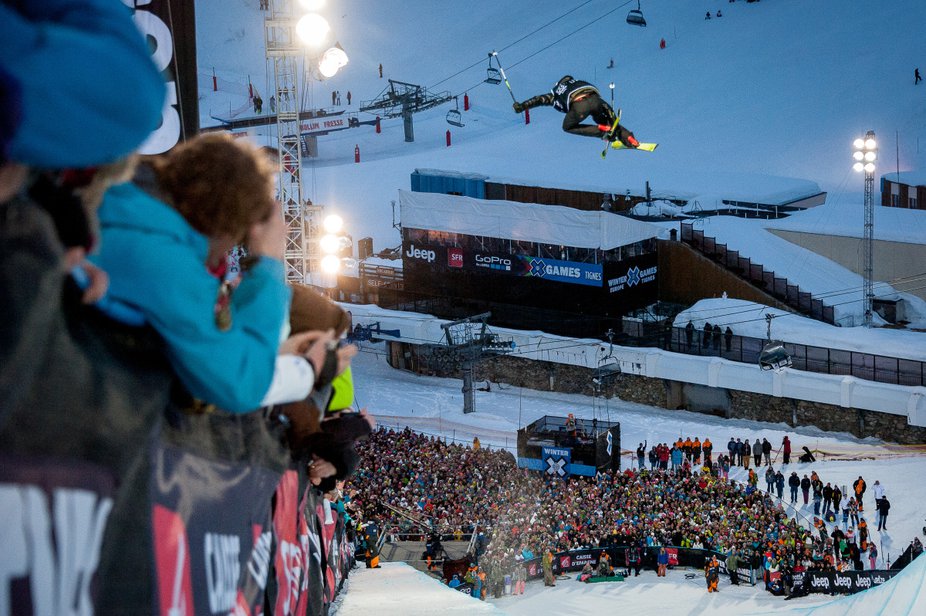 Joffrey Pollet-Villard landed in seventh place, but his monstrous amplitude earned him the top spot in many spectators' hearts. Photo ©Maxime Mouchet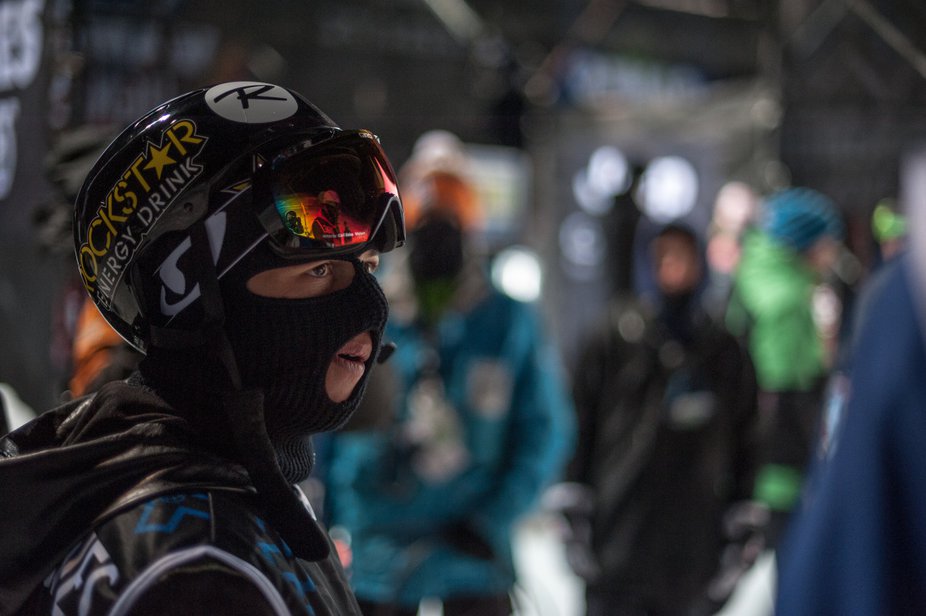 JPV prefers dropping in to the Rolling Stones' "Paint it Black." photo ©Maxime Mouchet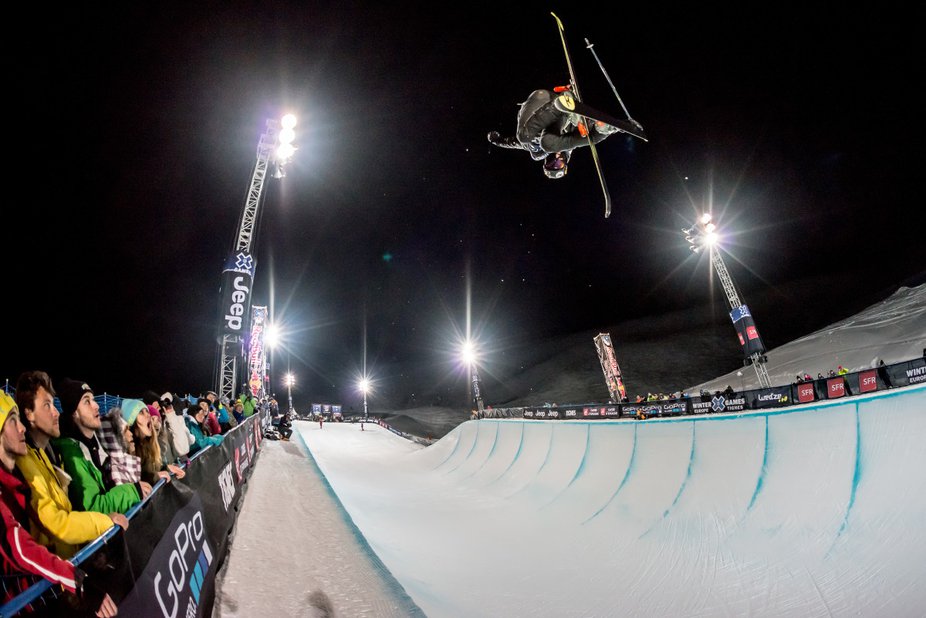 The man in black again. Photo © Tristan Shu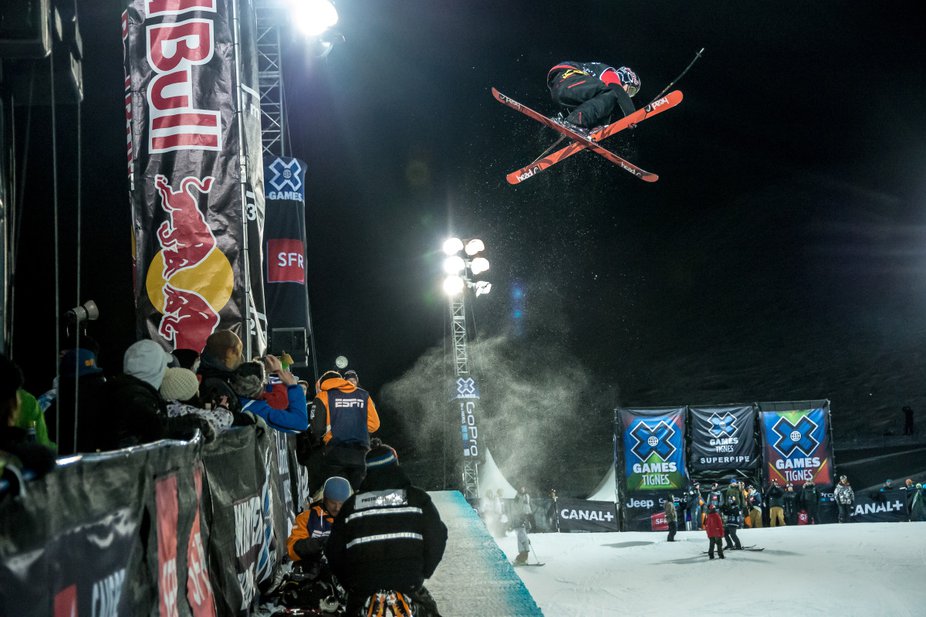 Simon Dumon showed he's still able to ski pipe with the best of them, and landed in sixth place. Photo ©Tristan Shu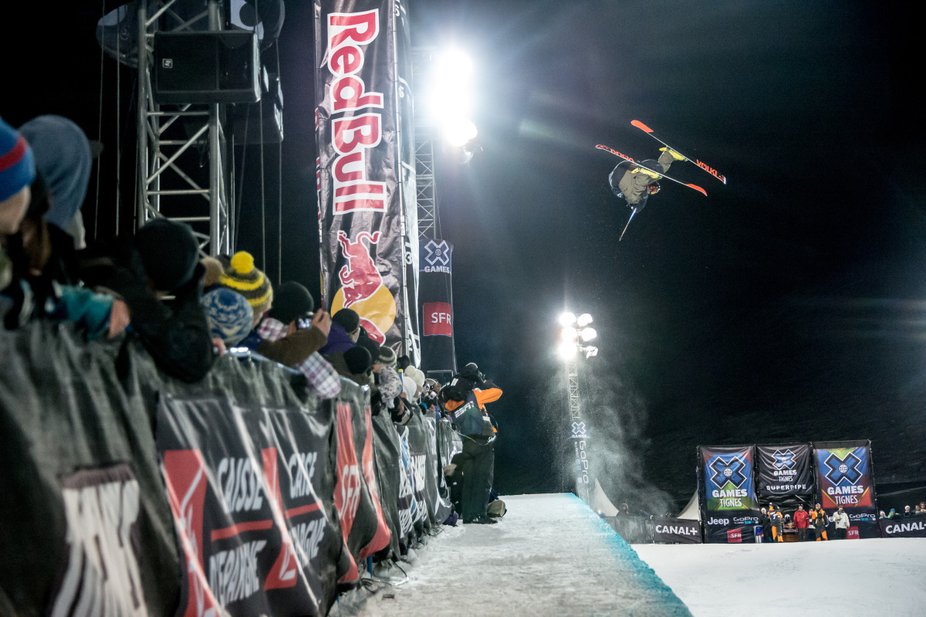 Matt Margetts' beautiful down-the-pipe flat 5. Photo ©Tristan Shu
After the men, the ladies took to the pipe for the final competition of 2013 Winter X Tignes. In a startling upset, French veteran Marie Martinod, who hasn't competed in seven years, returned to halfpipe in a big way, taking the top spot with back-to-back 5s, a flair and a 720. Her countrywoman Frenchie Anaïs Caradeux picked up the second spot to complete the French coup, leaving third place for Aspen X winner Maddie Bowman.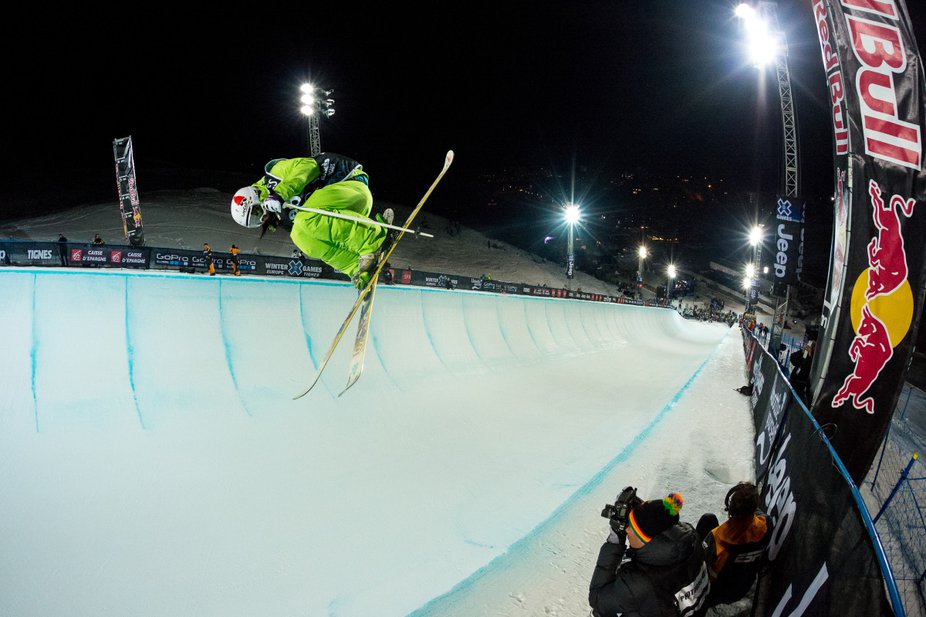 Marie Martinod. Photo ©Tristan Shu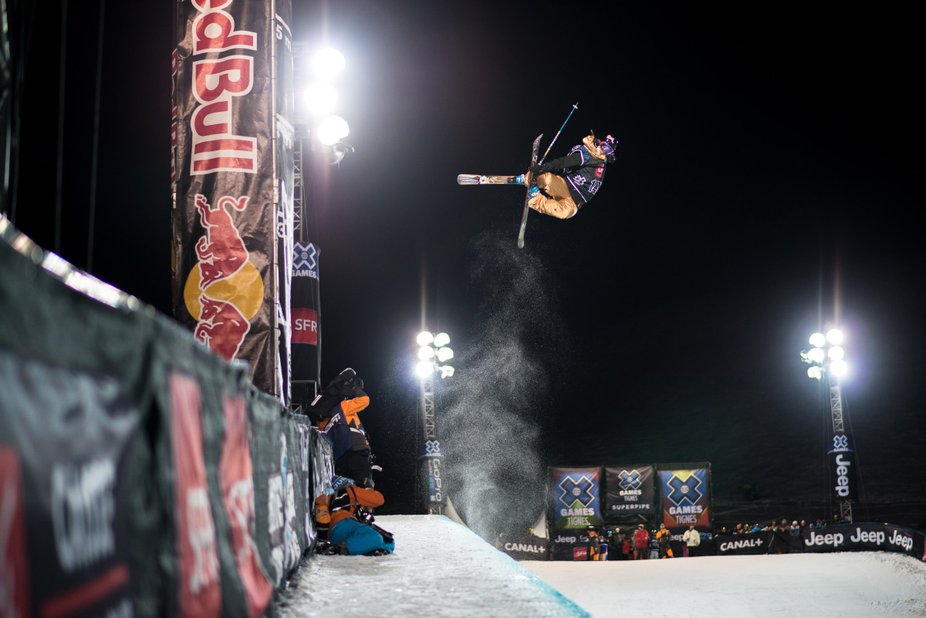 Roz Groenewoud boosting her way to fourth place. Photo ©Tristan Shu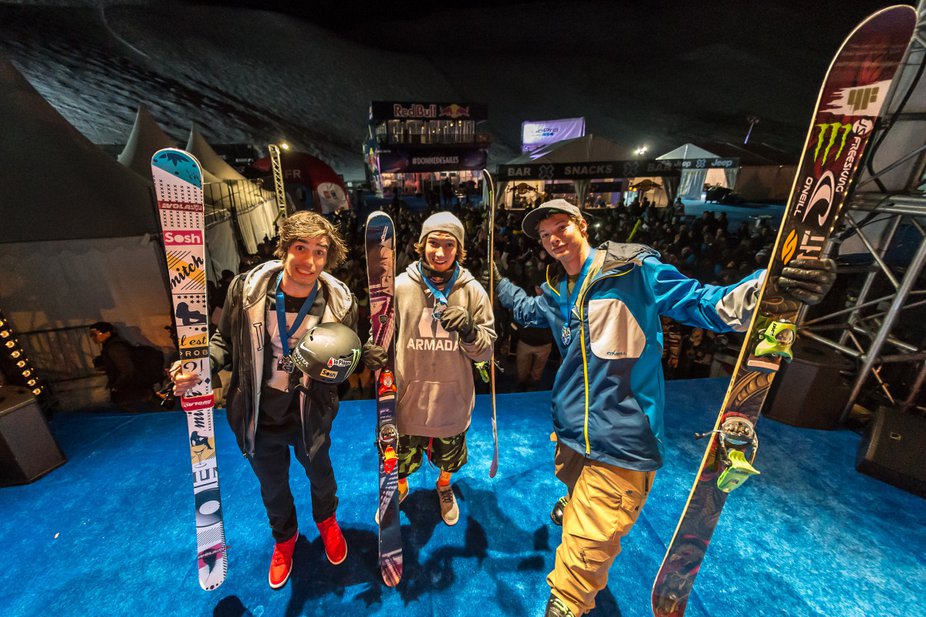 The men's superpipe podium (L-R): Kevin Rolland, Torin Yater-Wallace, David Wise. Photo ©Tristan Shu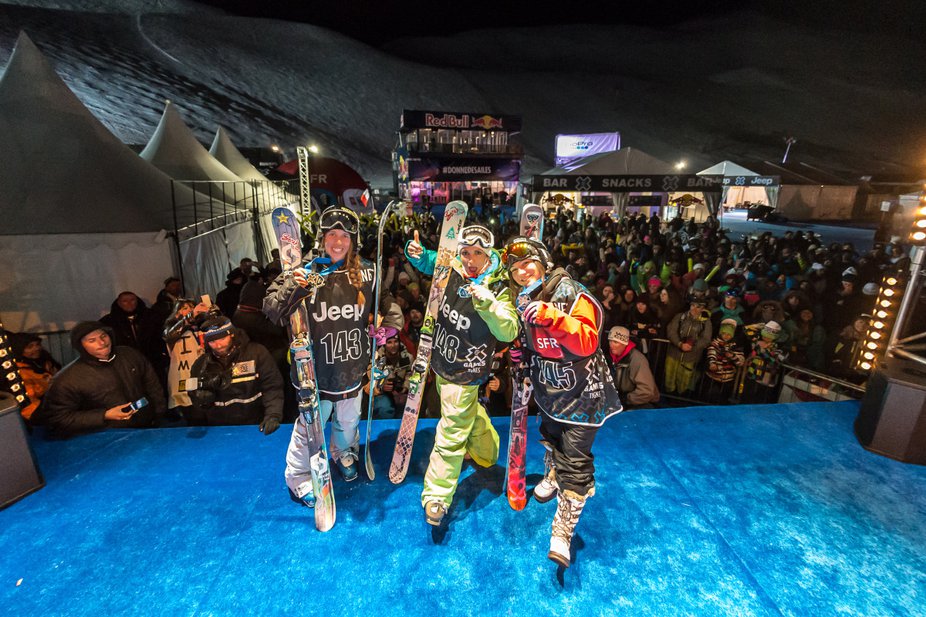 The women's superpipe podium (L-R): Maddie Bowman, Marie Martinod, Anais Caradeux. Photo ©Tristan Shu
And that's a wrap from the 2013 European X Games in Tignes!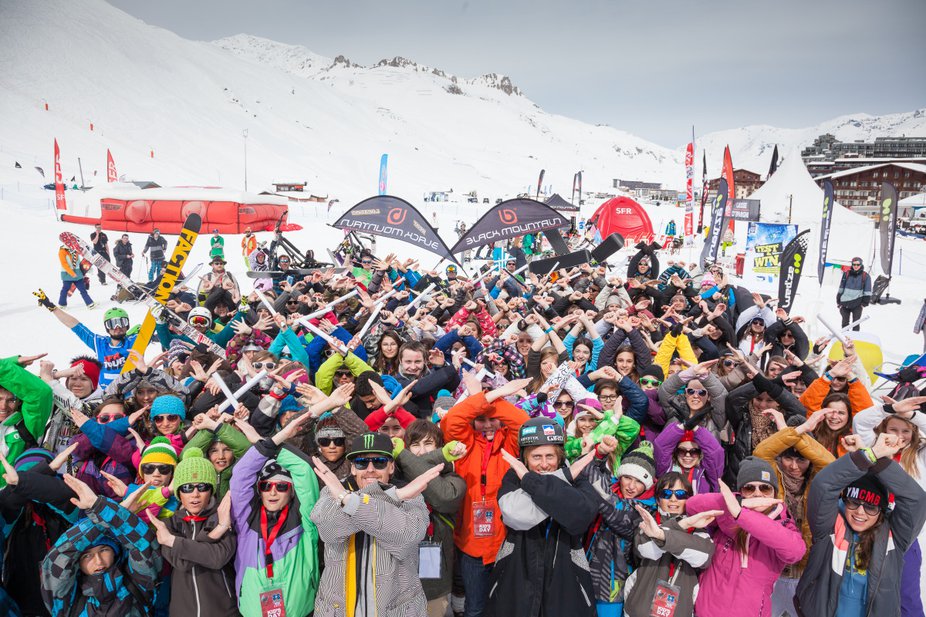 Photo © Jolan Berard
Final Results
Women's Slopestyle
1. Kaya Turski (Canada)
2. Tiril Sjastad Christiansen (Norway)
3. Dara Howell (USA)
4. Katie Summerhayes (Great Britain)
5. Yuki Tsubota (Canada)
6. Jamie Crane-Mauzy (USA)
7. Keri Herman (USA)
Men's Slopestyle
1. McRae Williams (USA)
2. Jossi Wells (New Zealand)
3. Gus Kenworthy (USA)
4. Russ Henshaw (Australia)
5. Alex Beaulieu-Marchand (Canada)
6. Tom Wallisch (USA)
7. PK Hunder (Norway)
8. Noah Morrison (Canada)
Women's Halfpipe
1. Marie Martinod-Routin (France)
2. Anaïs Caradeux (France)
3. Maddie Bowman (USA)
4. Roz Groenewoud (Canada)
5. Ayana Onozuka (Japan)
6. Keltie Hansen (Canada)
7. Virginie Faivre (Switzerland)
8. Annalisa Drew (USA)
Men's Halfpipe
1. Torin Yater-Wallace (USA)
2. David Wise (USA)
3. Kevin Rolland (France)
4. Mike Riddle (Canada)
5. Simon Dumont (USA)
6. Byron Wells (New Zealand)
7. Joffrey Pollet-Villard (Mars)
8. Matt Margetts (Canada)