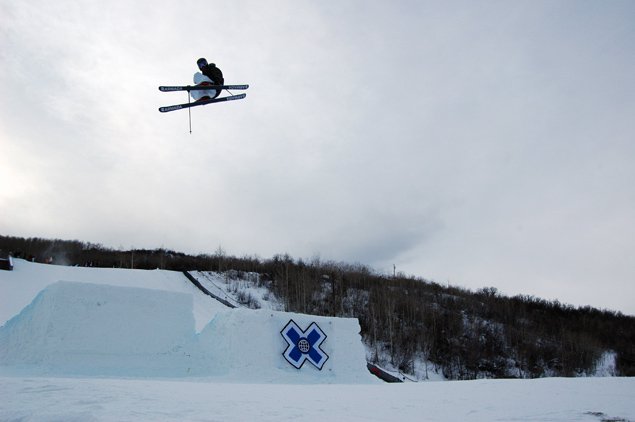 Words and photos: Ethan StoneIt's really a shame that ESPN doesn't film practice, because this is one of the most entertaining times of the whole X Games. Skiers session the course, warming up their money tricks, goofing around, generally enjoying the day off from the stress of critical judging and final runs under the cameras.Today the skiing action was to be found on the slopestyle course, as the snowboarders warmed up in the pipe and the competitors of the inaugural monoski skiercross tore down the face of the bunny hill-turned-park paradise at Buttermilk, Aspen, Colorado.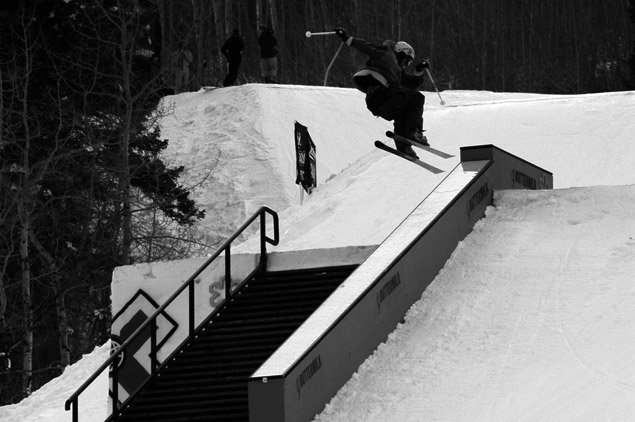 This street-inspired setup precedes the final jump of the slopestyle course. Most skiers preferred gapping to the flat-down box until someone caught an edge and turned up a corner of the sliding surface. As jibbers waited for the park crew to smooth out the damage, the street rail to the left enjoyed an increased amount of attention.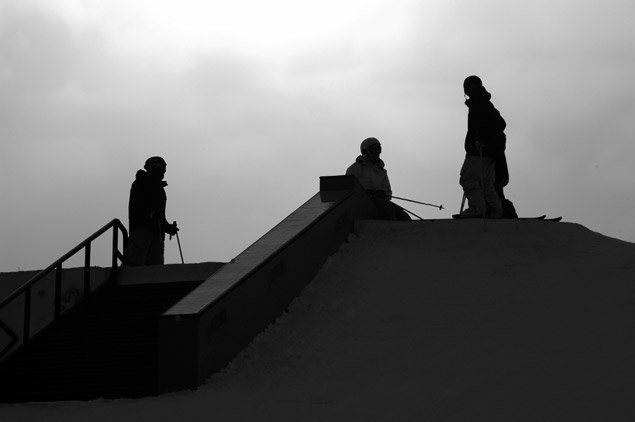 Rail inspection.The course was a busy place to be, as not only competitors but judges, team managers and other interested parties made the rounds. Judges Pollard, Szocs and Raps all passed by, as well as Henrik Windstedt and Mike Douglas.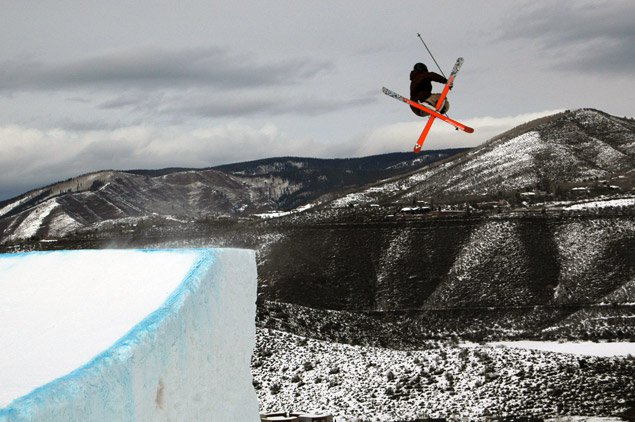 The final kicker—money booter, last chance booter, as you will. This is where the deal will get sealed on a podium run.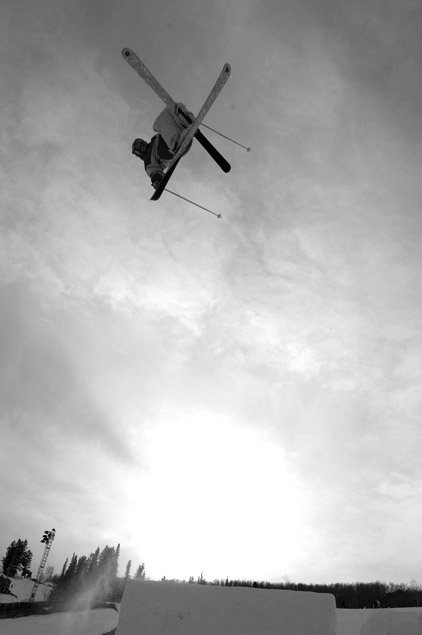 Candide Thovex.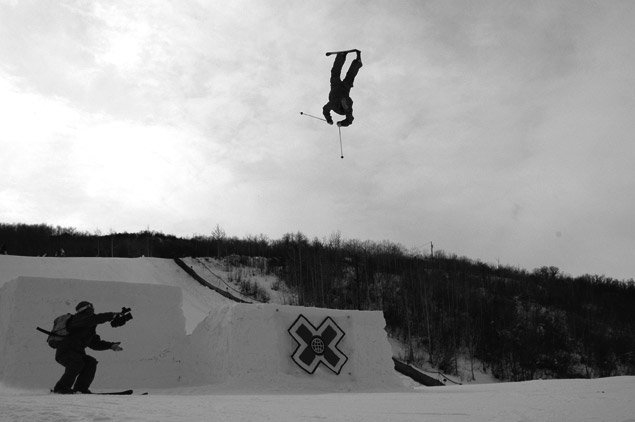 Simon Dumont was one of several to be lapping the course all day long. Here he lays out his secret weapon for the finals: the backflip.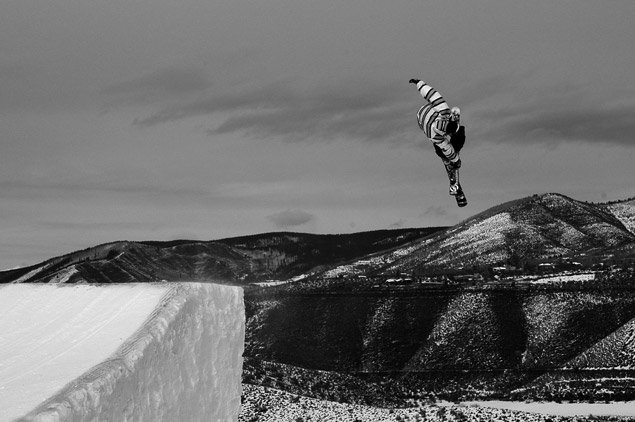 Andy Mahre spent the day on rockered powder skis. Both his and Pep's appearances tomorrow are highly anticipated in our hotel room and amongst our associates.
Colby West has been everywhere the past few days. I guess those kiddie poles just make the shot.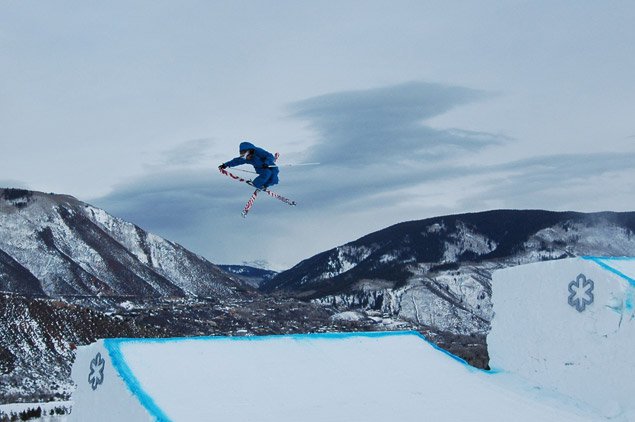 Charles Gagnier.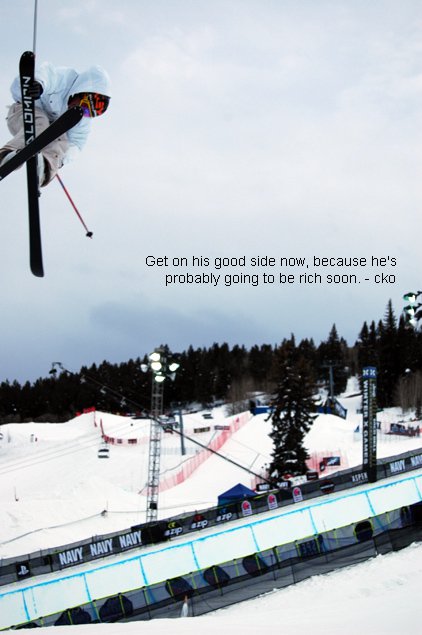 Sammy Carlson was another rider who couldn't get in enough practice laps. On the final booter he was stiffying out the mute in a switch cork 9 that you're sure to enjoy watching during the finals.The riders who are listed to drop in today's slopestyle semis are as follows:Charley AgerJosh BibbyAJ BurtonSammy CarlsonSimon DumontPep FujasCharles GagnierAndreas HatveitJF HouleAndy MahrePeter OlenickJon OlssonRichard PerminTanner RainvilleTJ SchillerJohn SpriggsCandide ThovexJossi WellsColby WestJacob Wester