Words by Jeff Schmuck
Photos by John Vandervalk
Video by Christian Sander
Day 1 of Winter X Games 16 is in the books, and what an incredible and emotional day it was.
Following back-to-back wars in Men's Ski Slopestyle Elimination and Women's Ski Slopestyle Finals earlier in the day, Men's Ski Slopestyle Finals were set to go down at night for the first time ever. But before finals got underway, the most emotional moment in X Games history took place, via a beautiful tribute to the late Sarah Burke.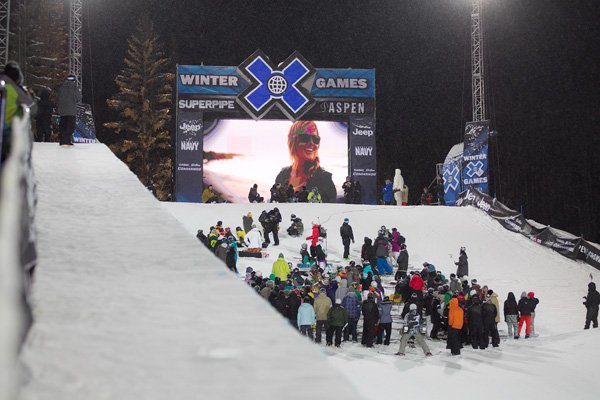 A heavy-hearted crowd gathers at the top and bottom of the pipe to pay tribute to Sarah Burke.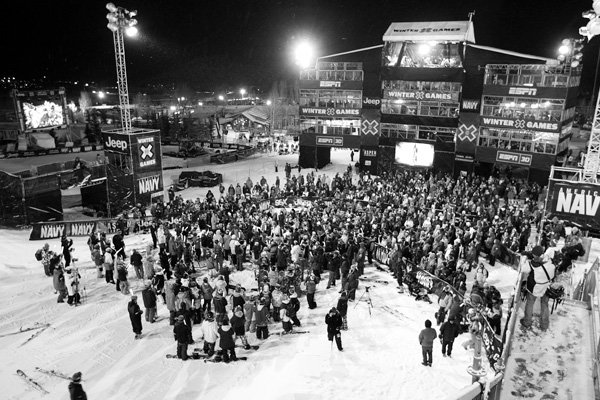 With a capacity crowd gathered at the base holding glow sticks as makeshift candles, the lights in the pipe were turned off, and virtually every ski competitor here at X Games, along with a strong showing of snowboarders and ski industry types, slowly walked and skied down the pipe with glow sticks in hand as Rory Bushfield and Sarah's parents and family awaited to greet them at the base. Much respect to ESPN for putting together such an amazing, beautiful and healing moment for all of us who loved Sarah so much.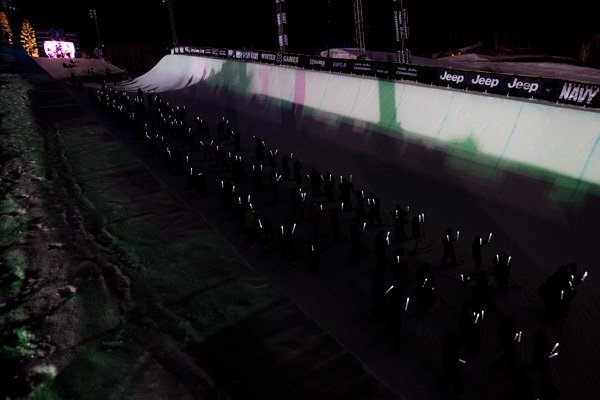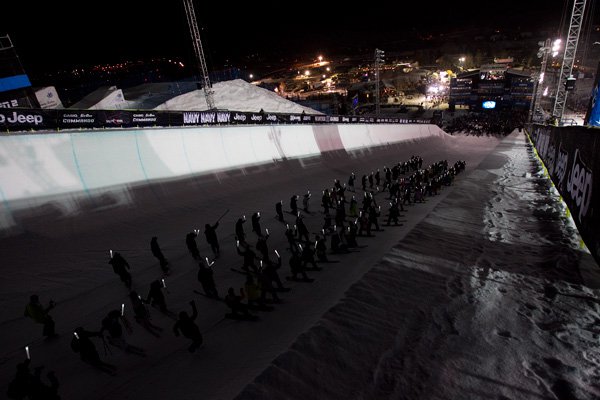 Immediately after the tribute, it was go time on the slopestyle course, and in the end, Tom Wallisch picked up his first Winter X Games gold medal to complement his European X Games one with the highest score in skiing slopestyle history at X Games. Tom was on point all night, sitting just behind Nick Goepper on the leader board until his third and final run, when he once again picked up the win at the 11th hour (which is beginning to become a common theme for Tom) with a 450 off the top of the wall ride, to switch 270 on 450 off the close-out rail, to switch right cork 9, left double cork 12 mute, switch right double 10, and switch left double 10.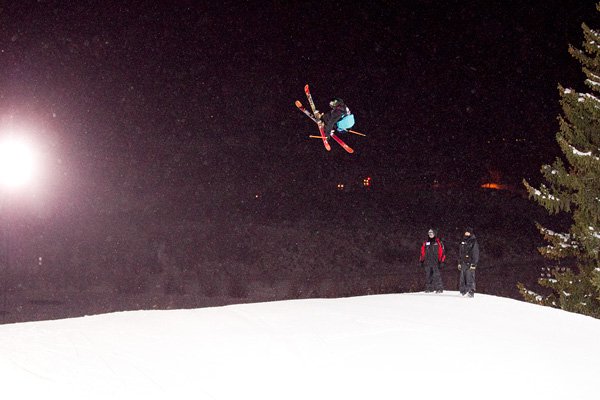 Tom Wallisch
Taking second place was this year's cinderella story (a la Torin Yater-Wallace last year), 17-year-old X Games rookie Nick Goepper. Goepper, who blew away the field in qualifiers to take the top spot in eliminations earlier in the day heading into finals, skied his heart out all night, throwing four doubles on the jumps, highlighted by a mind-boggling switch right side double cork 12, and ended up with his third podium in a row this season and first X Games medal.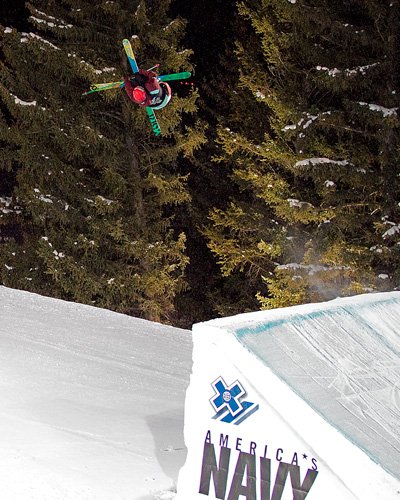 Nick Goepper
And rounding out the podium in third was a man no stranger to standing on the box at X Games, the always consistent Andreas Håtveit (who threw massive both way doubles as well) followed by Gus Kenworthy in fourth, Russ Henshaw in fifth, PK Hunder in sixth, Bobby Brown in seventh and Alex Schlopy in eighth.
Andreas Håtveit
Men's Ski Slopestyle Finals Results
1) Tom Wallisch - 96.00
2) Nick Goepper - 94.66
3) Andreas Håtveit - 92.00
4) Gus Kenworthy - 89.33
5) Russ Henshaw - 89.00
6) PK Hunder - 86.33
7) Bobby Brown - 83.33
8) Alex Schlopy - 77.00
To see how this event affects the AFP rankings, go to afpworldtour.com.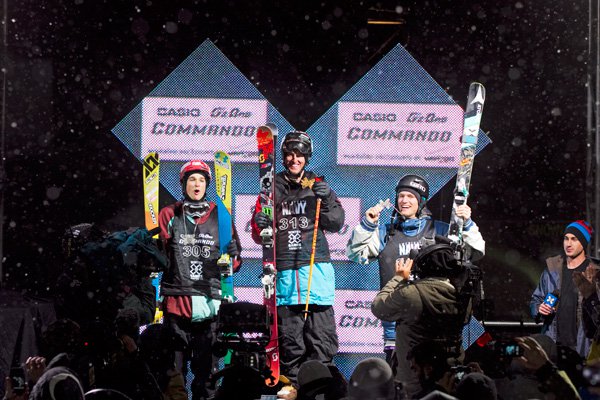 Nick Goepper (2nd), Tom Wallisch (1st), Andreas Håtveit (3rd)
Stay tuned for more updates on Winter X Games 16, which continues today with just one ski event, Men's Ski Superpipe Elimination.
Behind The Scenes at X Games - Episode 2