Words by Jeff Schmuck
Photos by John Vandervalk (http://www.majestyphoto.com)
Winter X Games 13 culminated today with the men's ski slopestyle finals, and simply put, what a way it was to wrap up the biggest event of the year.
Much like the men's superpipe finals earlier in the week, the level of skiing on display today was extremely high, making for one hell of a contest, which was a feat unto itself considering the variable weather throughout the day and the difficulty of the course.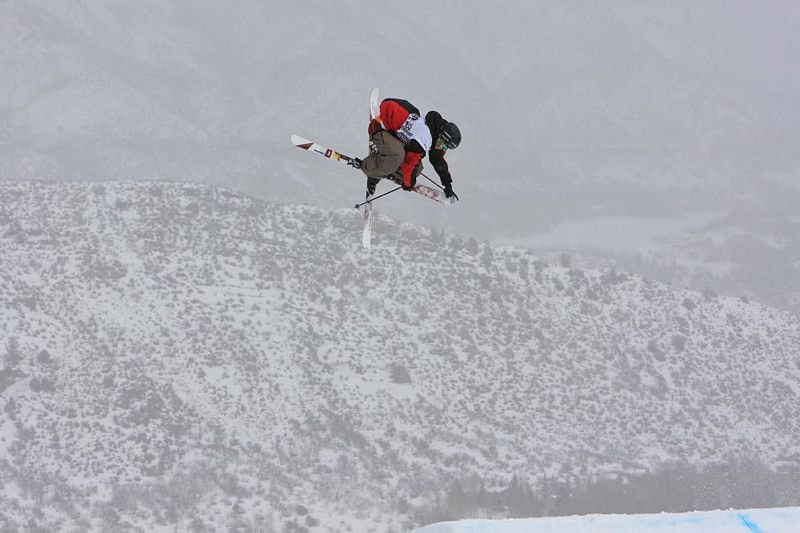 Anders Backe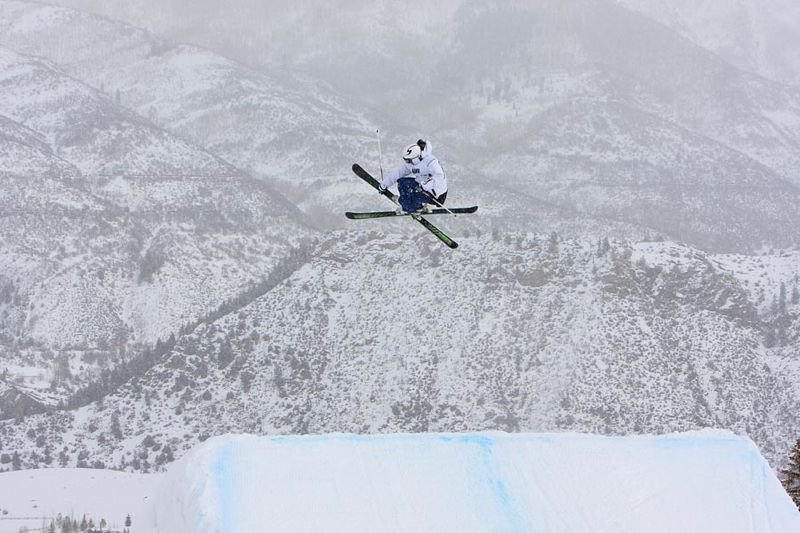 PK Hunder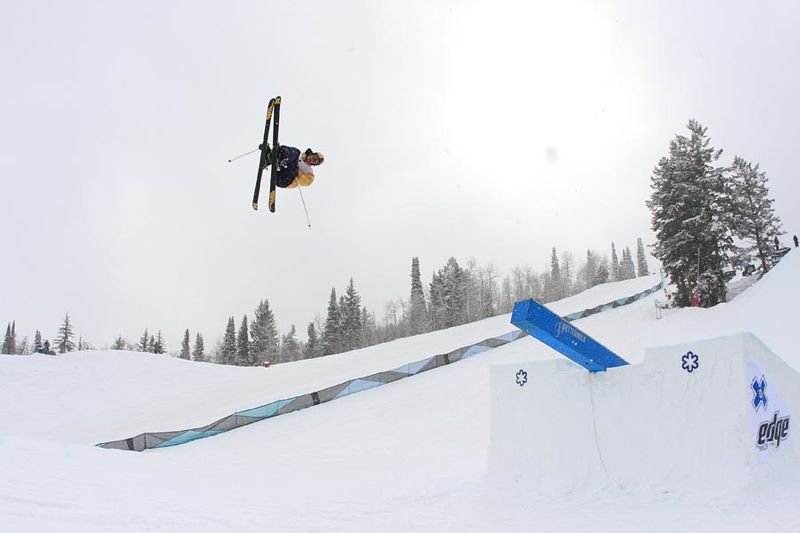 Russ Henshaw
The day began with eliminations, which began around Noon and offered a few surprises, as slopestyle machines and podium frequenters PK Hunder, Jossi Wells, Russ Henshaw and Simon Dumont all failed to qualify for finals.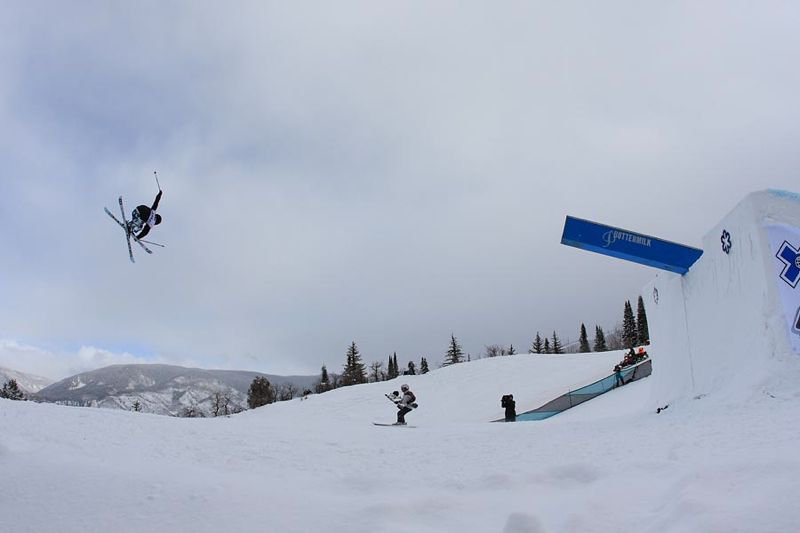 Sammy Carlson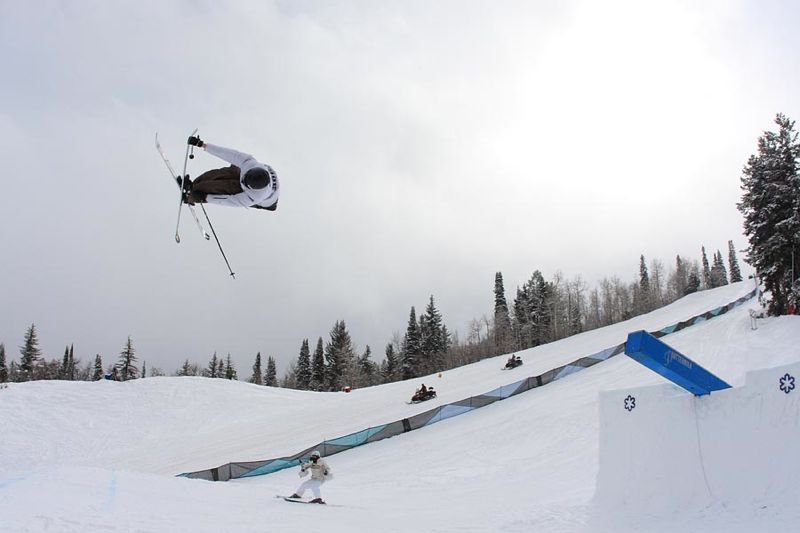 Andreas Hatveit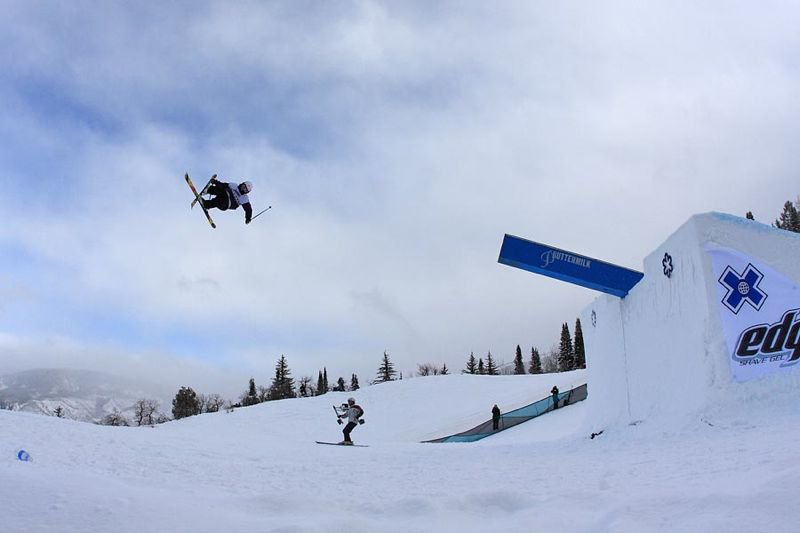 Phil Casabon
However on the other end of the spectrum, the always gold-hungry Sammy Carlson was giving it his all, while last year's champion Andreas Hatveit and team Quebecois Charles Gagnier and Phil Casabon were spinning like tops in every which way as the young guns Matt Walker and Bobby Brown skied brighter than the fire in their eyes.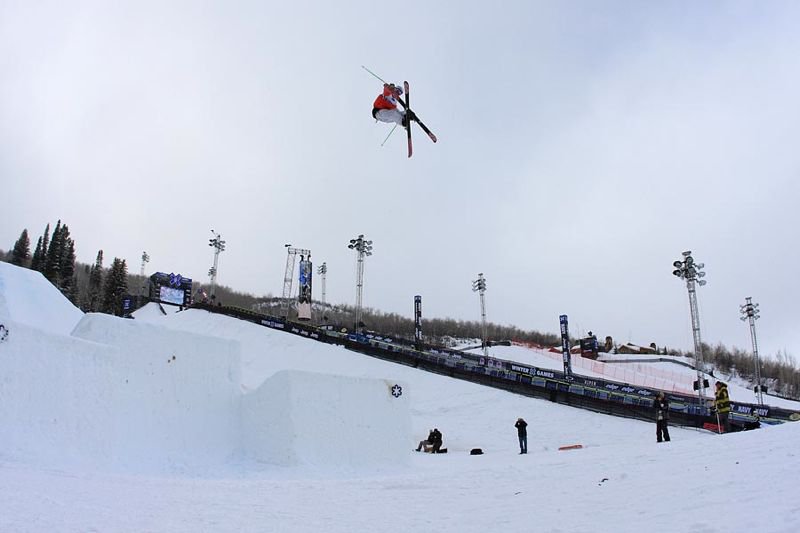 Bobby Brown
However it was Colby West and TJ Schiller who seemed the most on point, as Colby was the only person other than Dumont to attempt the transfer gap, and he did a switch 9 over it to boot. TJ, who was making his triumphant and long-awaited return to skiing and the competition circuit after being forced to take last year off after he blew his knee just a week before last year's X Games, was throwing down switch 9's, 10's and flatpins off the butter box like it he never left.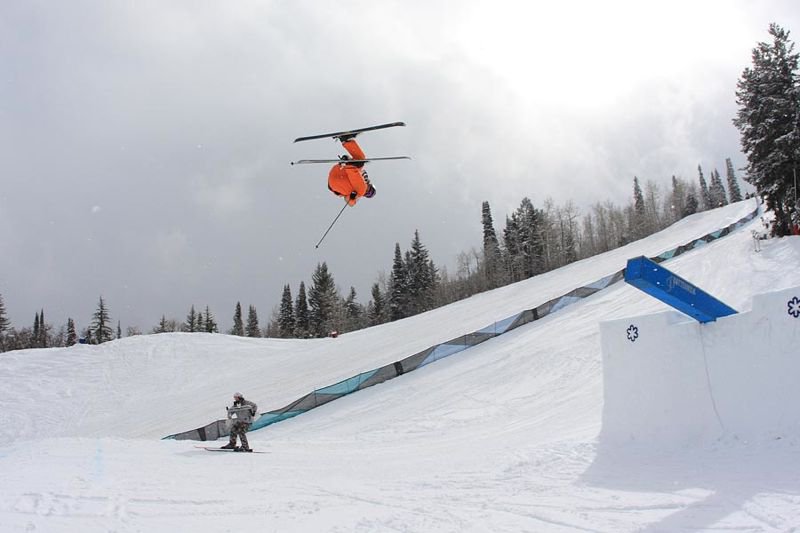 TJ Schiller
After eliminations the guys put in some practice and as finals were about to begin, our old friend the sun came out to grace the top 8 with their presence, much to the delight of everyone in attendance.
Each skier had three runs and here's how it all went down. Coming in eighth was Charles Gagnier, whose second run was a thing of absolute beauty however he didn't have a chance to better it as he seemed to tweak his knee a bit at some point during the day and decided to skip his final run. Here's hoping all is well Charles.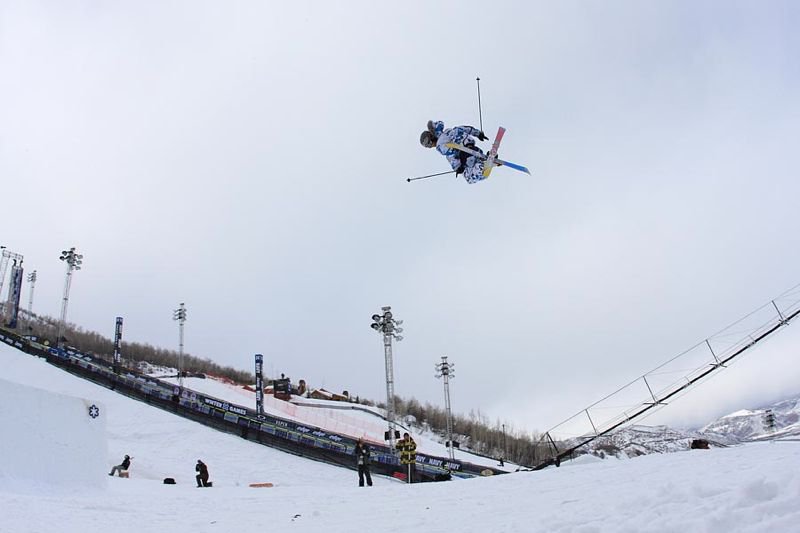 Charles Gagnier
Matt Walker, complete with a snazzy NS sticker on his helmet (thanks Bill!) scored himself seventh place with a highly technical run that many felt he showed have scored better on.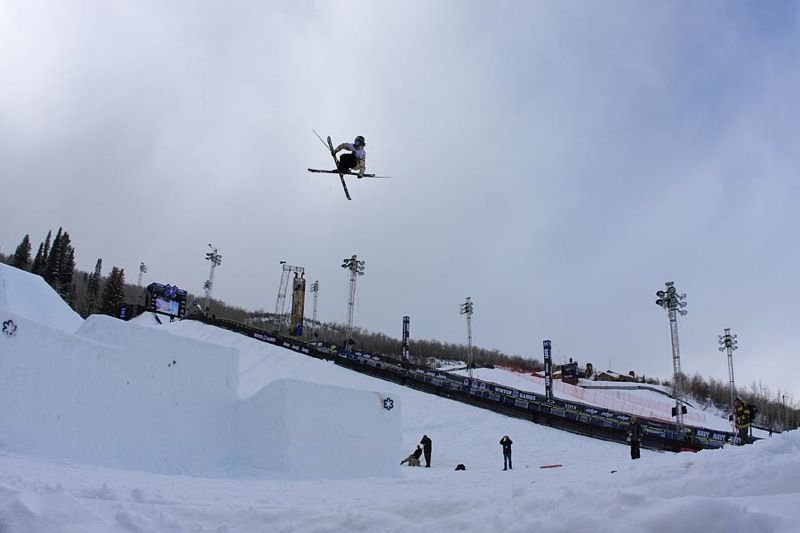 Matt Walker
In sixth was his Colorado counterpart Bobby Brown, who came up short on the transfer gap in practice just before finals began and although he wouldn't say it, seemed to be in quite a bit of pain. B-Brown did his best to persevere though, putting down a solid last run (save for a few bobbles on the rails up top) complete with the only double of the competition on the money booter at the bottom.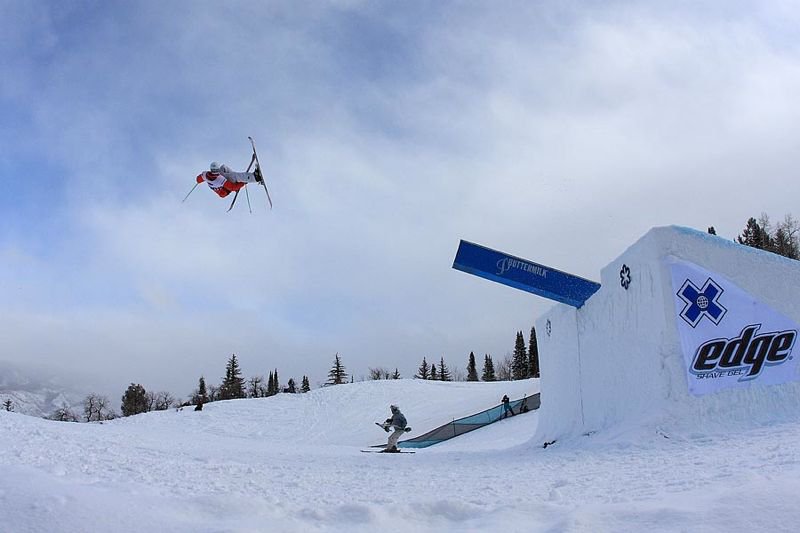 Bobby Brown
Just in front of him was Phil 'B-Dog' Casabon, who had been absolutely slaying the course at Buttermilk all week long and continued that trend today, with switch-up's galore, flawless grabs and smooth style, helping him land in fifth.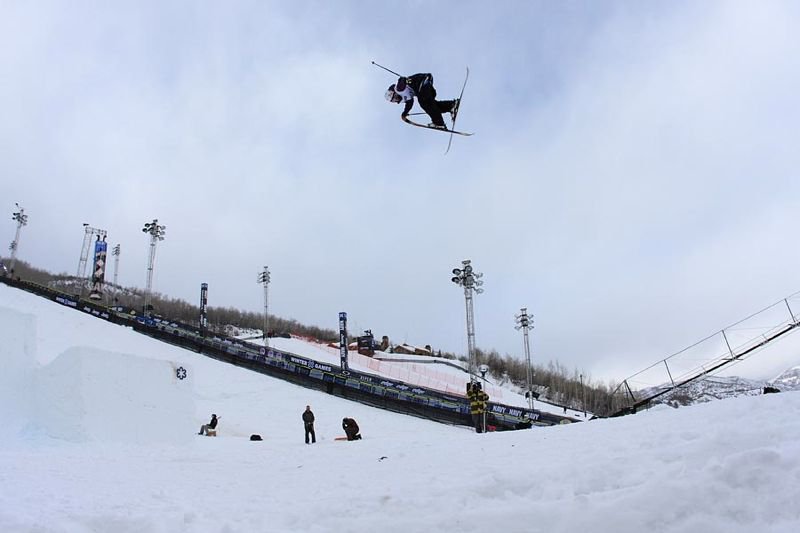 Phil Casabon
Just missing the podium this year was last year's champ Andreas Hatveit, although it certainly wasn't for a lack of effort. Andreas spun all four ways throughout the day and all around slayed the course, which had him firmly planted in third place throughout the day until the last skier of the day dropped in.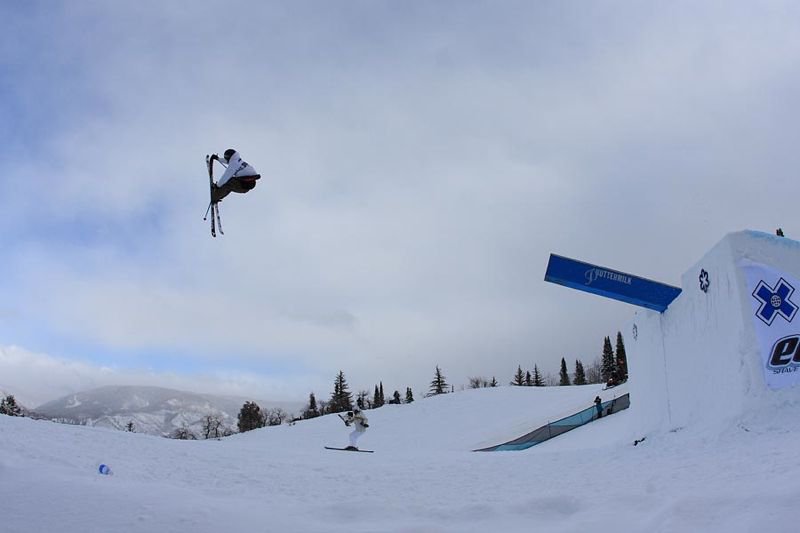 Andreas Hatveit
This man was Colby James West, who after destroying the course in yesterday's practice and eliminations continued to step it up in finals, complete with a switch misty 9 over the transfer gap and a huge cork 9 off the money booter that was almost as good looking as he is. Almost.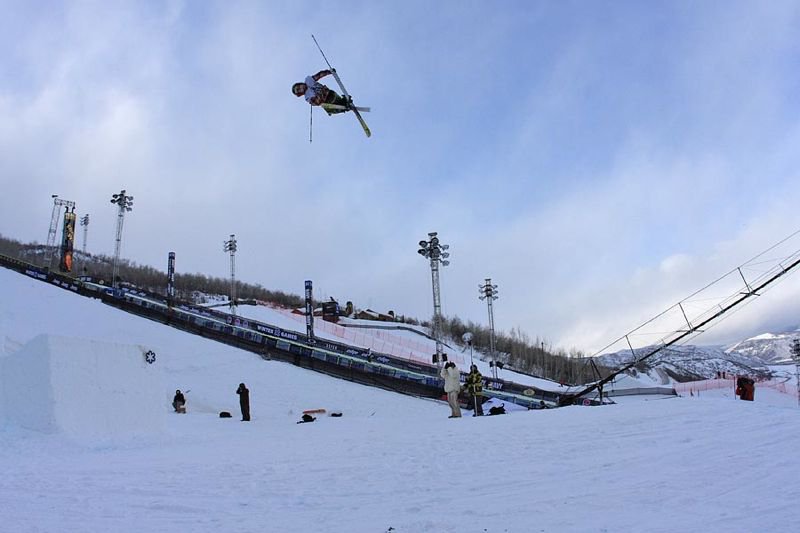 Colby West
Taking home silver was quite possibly the fiercest competitor of the day, Sammy Carlson, who was as focused as ever on earning his keep at this year's X Games after last year's showing. Sammy too threw a massive cab 9 over the transfer which was preceded by a multitude of smooth spins with endless grabs and his trademark poke, and capped off by a badass 1260 off the bottom jump.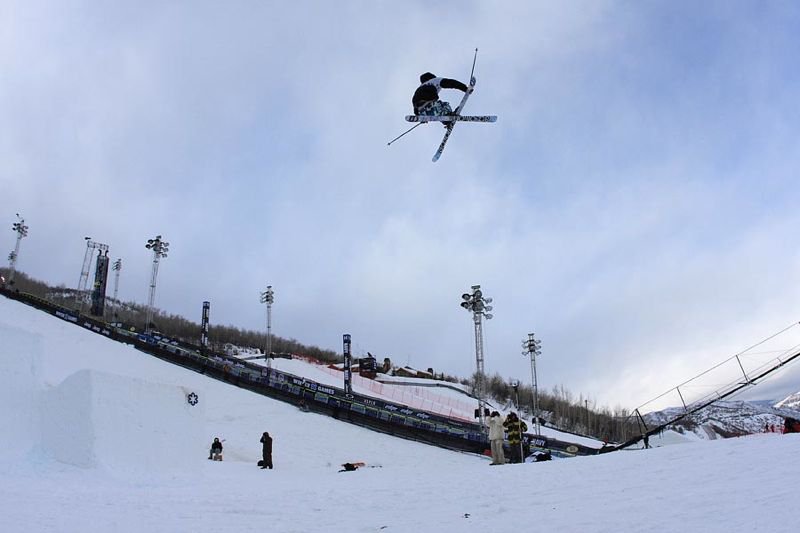 Sammy Carlson
In the end though, today belonged to TJ Schiller. After painfully having to sit last year out one of the nicest and hardest working guys in skiing earned his long-awaited and much deserved redemption today, and there wasn't a person in the crowd who wasn't smiling over it.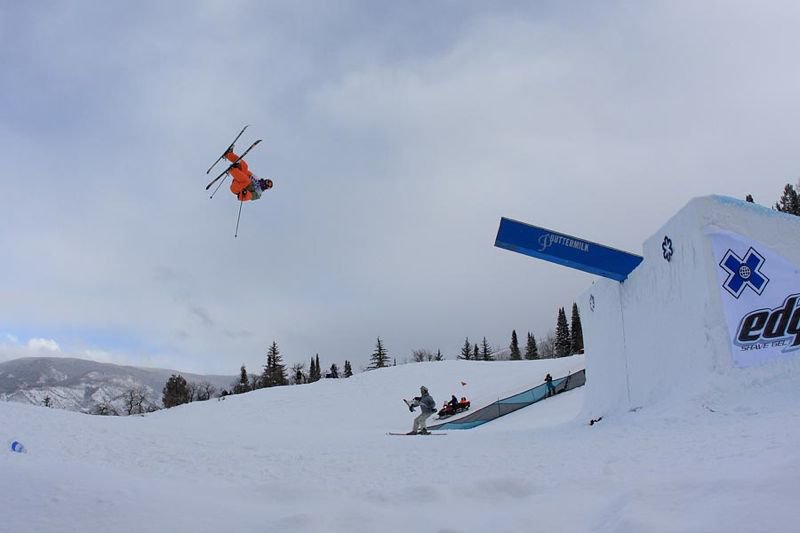 TJ Schiller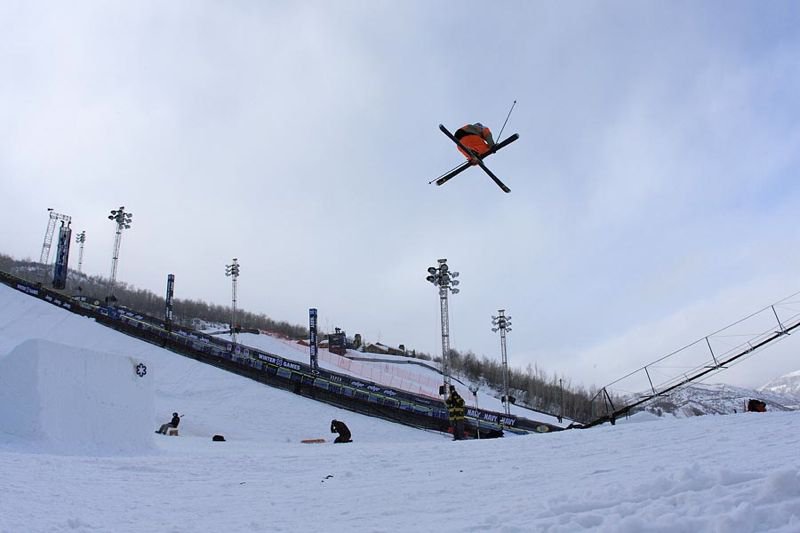 TJ was slaying it right from the start with a rodeo 5 off the butter box, flatspin 7 variations off the cannon box, into switch 9's and 10's on the middle jump, into a right side cork 9 over the transfer gap to a TJ-esque switch 10 at the bottom (translation: high mute from takeoff till landing). So don't call it a comeback, but TJ is, well...back.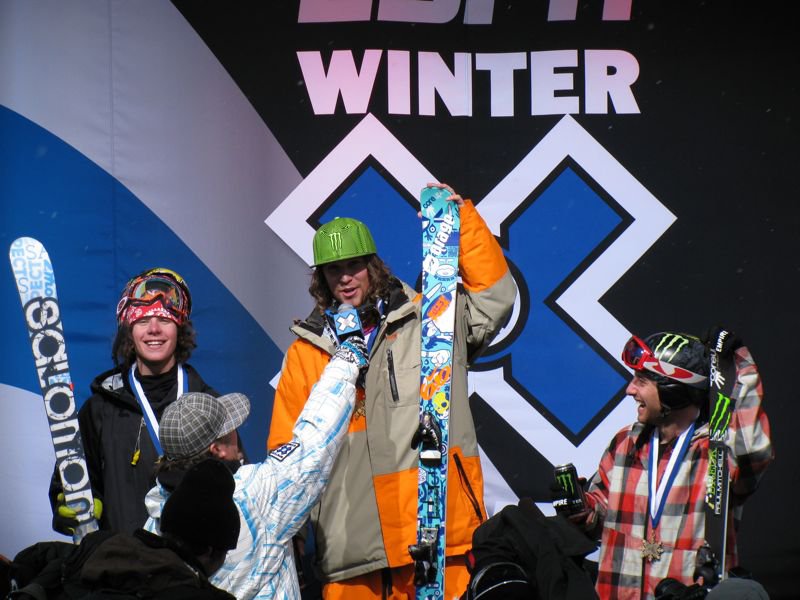 Results
1) TJ Schiller - 93.00
2) Sammy Carlson - 91.00
3) Colby West - 90.00
4) Andreas Hatveit - 89.00
5) Phil Casabon - 86.33
6) Bobby Brown - 81.33
7) Matt Walker - 78.00
8) Charles Gagnier - 72.00
 
And on that note, that's all she wrote for Winter X Games 13 everyone. We hope you enjoyed following our in-depth coverage as much as we enjoyed providing it for you. To those of you who we had the chance to meet out here in Aspen, we hope you had as great of a time as we did, and for those of you who were watching at home, you should try to get out here next year to check it out in person.
And up next...Vegas Baby, Vegas! Yep, that's right. We're all getting on various airplanes tomorrow to make our way to Las Vegas, Nevada for the annual SIA tradeshow. And of course we'll be giving you daily updates beginning on Tuesday or Wednesday on what's going down at the show, complete with photos of all the new product that's coming out next winter along with more entertaining episodes of NSTV, where we'll do our best to document the seedy behind the scenes aspects of SIA. And considering this will be the last year the show will be held in Vegas (it's being moved to Denver in 2010)...you're in for some shit.