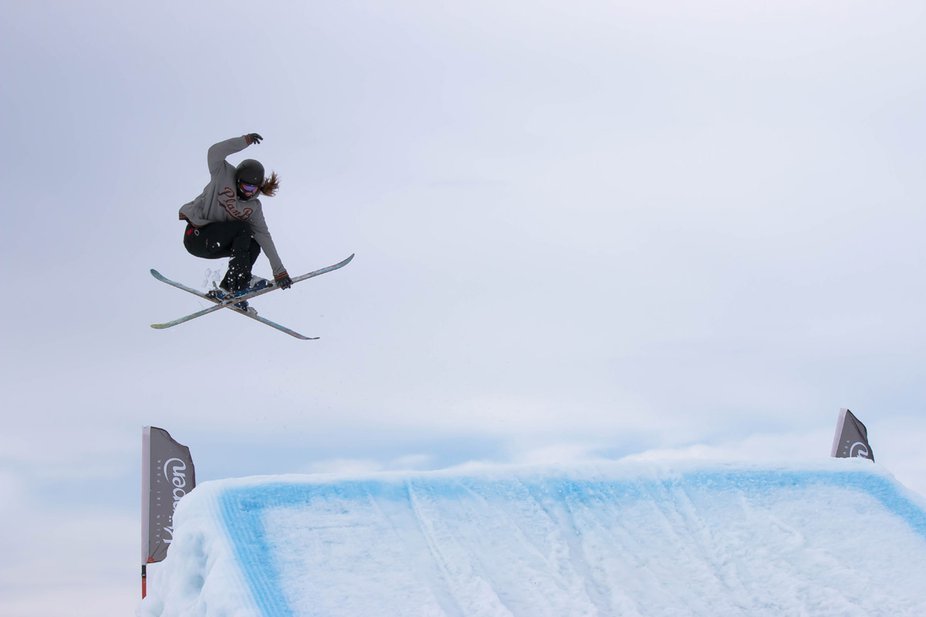 Coalition Snow, the first ski and snowboard company founded by women launched its first line of skis and boards for the 2014-2015-winter season. Recognizing the need for gear that was not a watered-down version of skis and boards available on the market, founder, Jennifer Gurecki set out to create a product that was designed by women.
"It became really obvious that there was this opportunity to become part of this grassroots movement where woman were taking ownership over their experiences in the mountains," said Gurecki.
Shifting away from the idea the women are at a disadvantage as athletes, Coalition Snow designs skis and boards that push riders to charge in all terrain. Based on feedback from women of all riding backgrounds, Coalition Snow offers an alternative to the "shrink and pink" model.
With a 105mm waist, traditional camber under foot with rocker in the tip and tail, and a multiple radius side cut the SOS smears through the powder and charges hard pack in the same run. It's bigger cousin, the Abyss rocks a 114mm waist to plow through chunder and float through powder. The Myth snowboard features an isolated double camber with a flat camber under foot that allows for more buttering while retaining a stiff tip and tail for laying out carved turns.
Coalition Snow encourages women to gain their voice in the mountains with the #Sisterhoodofshred. This winter the company will host women's clinics and meet ups at its home resort, Sugar Bowl Resort in Truckee, Calif.
Follow Coalition Snow on Instagram and Twitter @CoalitionSnow, or at Facebook.com/CoalitionSnow. For more on the skis and boards, visit CoalitionSnow.com.
Read more about Coalition Snow at http://www.tetongravity.com/story/ski/upstarts-underdogs-coalition-snow-wants-real-boards-for-real-women