Words & photos by Camilla Stoddart (whiteroompictures.com)
Hold on to your hats kids, today saw the Winter Games New Zealand Halfpipe at Cardrona Alpine Resort, Wanaka, in the land of the long white cloud more commonly known as NZ.
The Cardrona Pipe
Freshly waxed skis, a perfect pipe, blue skies (most of the time), and a host of international big names saw for an epic showdown of doubles and massive amplitude in the pipe today.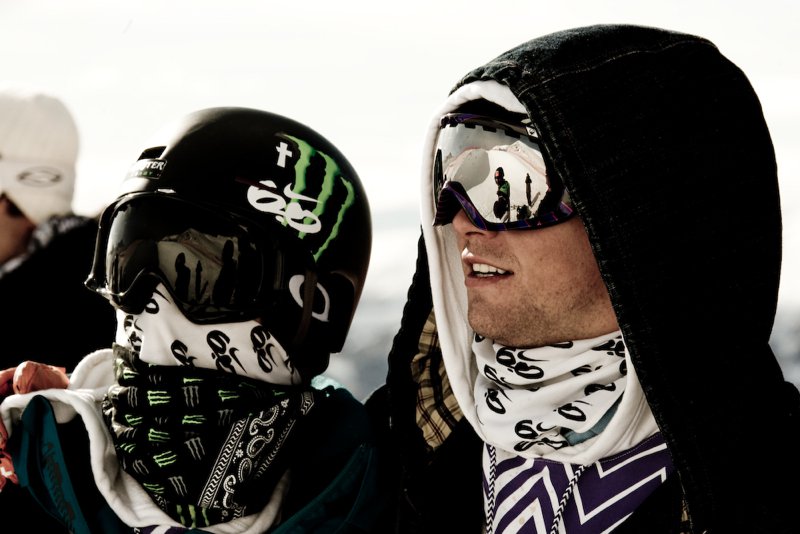 Buddies Jossi Wells and TJ Schiller watching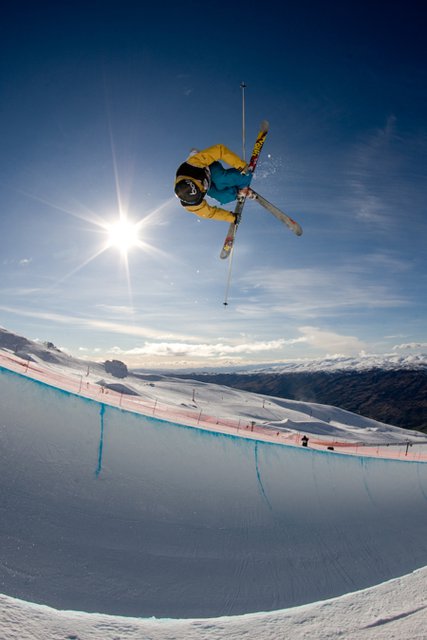 Holy Sheehan! Lyndon going huge again…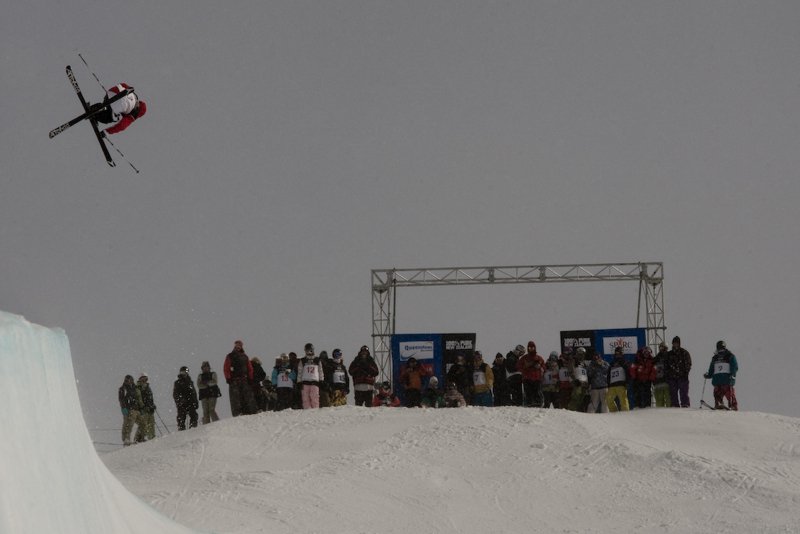 You cant have a pipe comp at Cardrona without a shot of a Wells in there. Yeah Byron.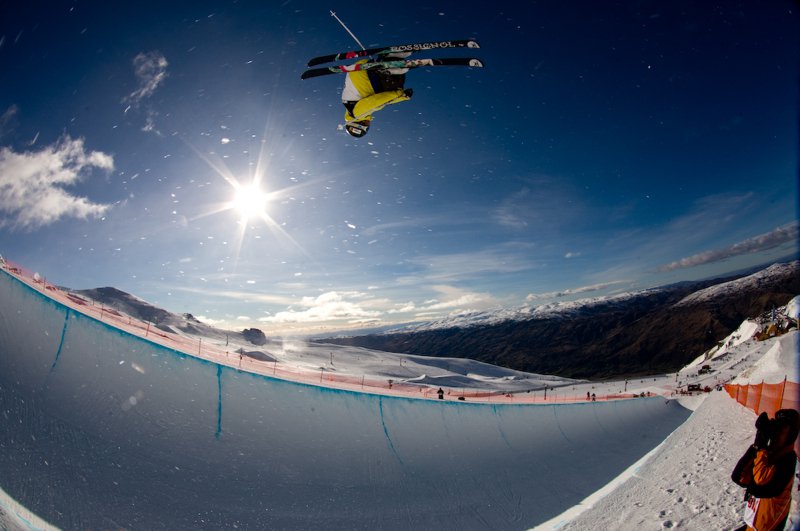 Kevin Rolland gets double-tastic
A bit of wind came along to test the faint hearted, but didn't faze the winners of today's competition, America's Taylor Seaton and Switzerland's Mirjam Jeager.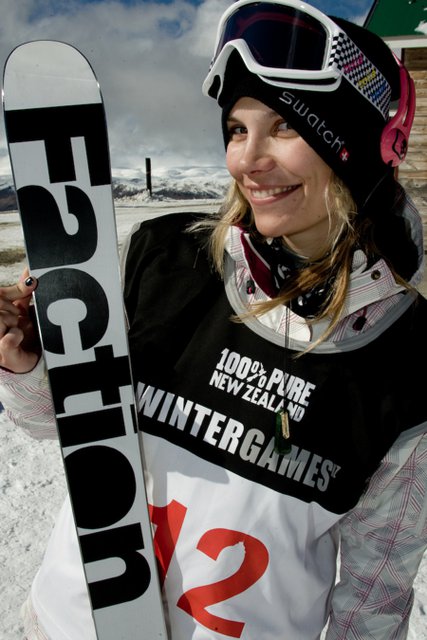 Mirjam, back on skis and stoked on her new sponsor Faction Skis…
Head judge Phil Larose was exceptionally impressed with Taylor's fluid and stylish run. "Taylor performed a clean and stylish run with huge airs and technical tricks." said Larose. "He nailed it."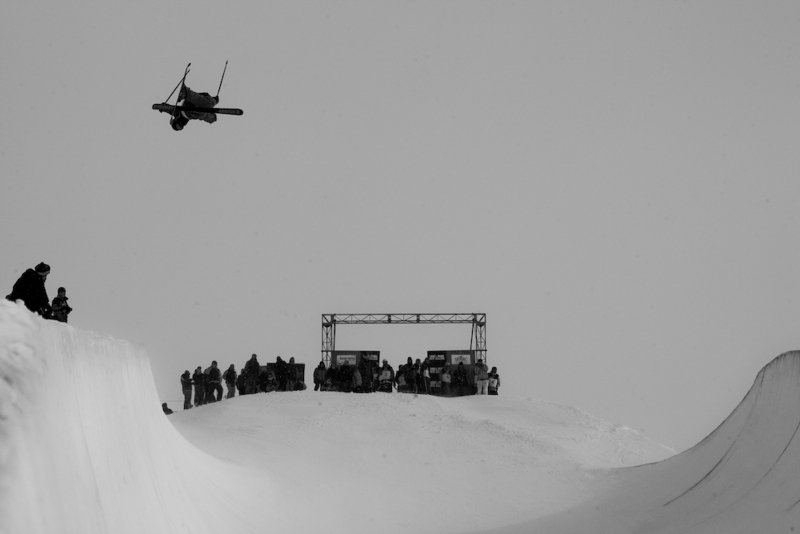 Taylor Seaton
There were some doubles being brought into today's comp, pushing the limits in the blustery conditions, but it paid off for USA's David Wise when he landed his double flair bringing him in second, pushing Frenchie Xavier Bertoni into third.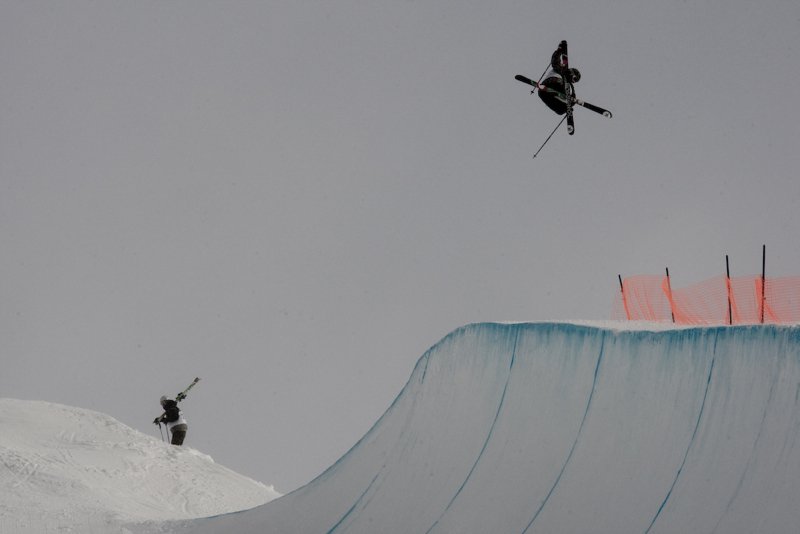 Xavier Bertoni
Taylor. Huge.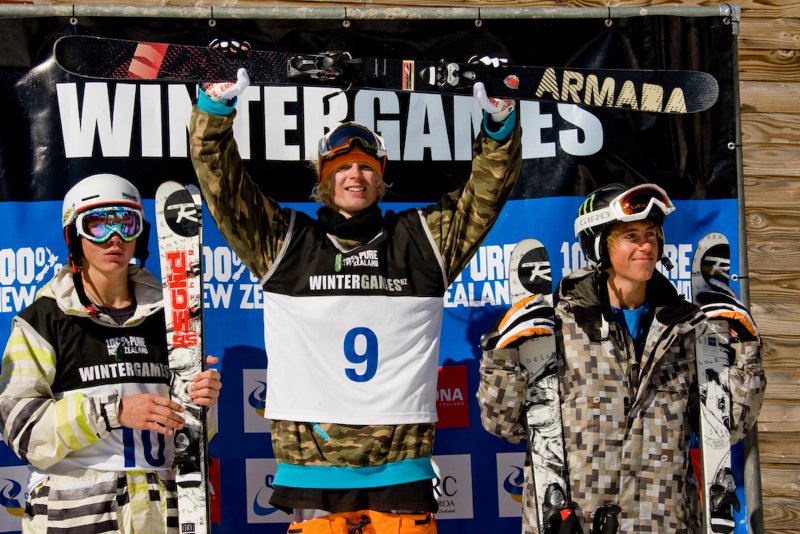 David Wise (2nd), Taylor Seaton (1st), Xavier Bertoni (3rd)
Men's Results
1) Taylor Seaton - 84.20
2) David Wise - 80.80
3) Xavier Bertoni - 80.60
4) Matt Margetts - 77.80
5) Lyndon Sheehan - 71.80
6) Thomas Krief - 70.40
7) Tucker Perkins - 66.80
8) Gus Kenworthy - 66.60
9) Walter Wood - 64.60
10) AJ Kemppainen - 63.40
11) Byron Wells - 62.00
12) Mike Riddle - 54.20
13) Kris Atkinson - 53.60
14) Jonathan Bertoni - 49.60
15) Beau-James Wells - 45.20
16) Takanori Shibabuki - 42.80
17) Olly Allan - 42.40
18) Mikiya Tanno - 37.00
19) Benoit Valentin - 34.60
20) Kiyoshi Terada - 16.40
21) Jossi Wells - 16.00 0.00
22) Kevin Rolland - 15.20 14.60
23) Andy Bowie - 15.20
Proud Americans hail their National Anthem
Mirjam Jaeger wowed the crowd with her flawless and impressive run. She has just returned from two knee surgeries, and today was her first proper day back in the pipe. She stormed into first place a fair amount ahead of Canada's Rosalind Groenewoud, although she was going huge herself but just couldn't push in front of Mirjam's consistent and technical run.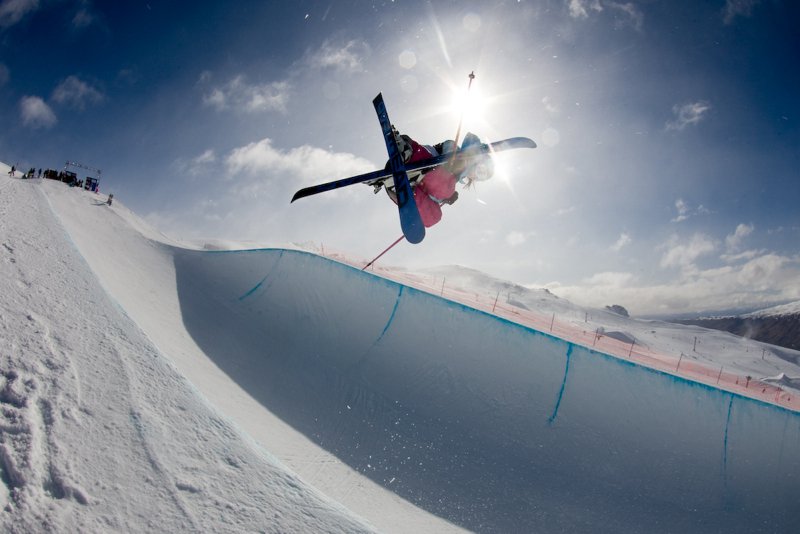 Amy Sheehan proving that not only her brother can go big
Rosalind going big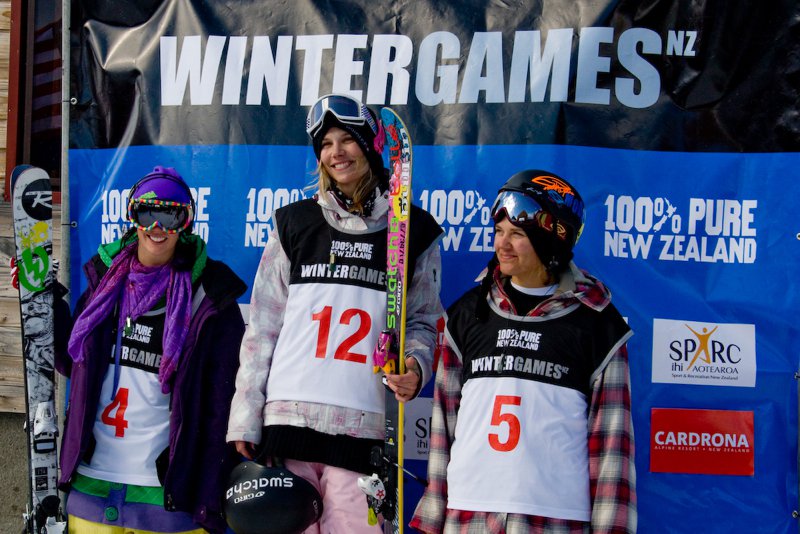 Rosalind Groenewoud (2nd), Mirjam Jeager (1st), Dania Assaly (3rd)
Women's Results
1) Mirjam Jaeger - 83.80
2) Rosalind Groenewoud - 78.80
3) Dania Assaly - 71.60
4) Anaïs Caradeux - 70.00
5) Janina Kuzma - 67.60
6) Amy Sheehan - 64.80
7) Shuri Terada - 59.80 59.20
8) Bridie-Anne Read
- 55.20
9) Arianna Tricomi - 52.40
10) Hannah James - 39.20
All in all a good day was had down here in the deep south. Stay tuned to NS for coverage on the NZ Games Big Air Competition that will rock out of Queenstown's Coronet Peak tomorrow night.